After almost two years of travel restrictions, we came into 2022 with a serious yearning for adventure. We launched into the new year with a fierce desire to fill our passports with stamps from countries we'd dreamt of visiting, otherworldly regions we'd only read about, and to return to the places that had left a deep impression on our hearts.
At this special time of the year, we usually find ourselves absorbed in Hallmark movies, spending time with loved ones, and reflecting on the year that's been. In our opinion—and of course, we're biased and always dreaming about travel—it's also a time to think about which remarkable destinations you'd like to visit in 2023, and an opportunity to consider the positive impact that can be made through responsible travel.
Over the past twelve months, we've had the privilege of curating some of the most incredible itineraries. We designed journeys that took our clients from lush tropical rainforests of South America and Central Africa, to underwater wonderlands of Ecuador's Galapagos Islands and the Seychelles. Together we explored the giant red dunes of Namibia and the hot springs and then Siwa Oasis in the Egyptian desert. These adventures brought our travelers closer to the wild than they could ever have imagined, and even closer to what truly connects us all. At Extraordinary Journeys, we believe in connecting with the local people, the place, our travel companions, as well as ourselves With so many extraordinary moments to choose from, we've highlighted some that really made an impact on our team. Here are six of our most extraordinary moments from 2022
A Maasai Wedding Celebration
We don't think there's a more romantic destination wedding location than Kenya—home to the original safari. When our clients Katia and Noel asked us to arrange a traditional Maasai wedding and safari for their honeymoon, our founder and CEO, Elizabeth Gordon, personally curated the ultimate itinerary for this fun-loving couple. Mara Plains, a luxury safari camp in the Olare Motorogi Conservancy, hosted an intimate traditional ceremony which the bride described as "beyond amazing". Love was certainly in the air: A hot air balloon flight over the golden Kenyan savannah gave the couple an opportunity to see the golden grasslands, home to thousands of wildebeest during the great migration, from atop. Their sky safari was rounded off with a helicopter tour to Mount Kenya, the second-highest peak in Africa. Here the couple enjoyed an enchanting breakfast followed by a day of fly-fishing in the trout-rich mountain water.
A Jordan Trekking Adventure
Jon Grief and Alex Menkes have been enjoying cross-country motorcycle adventures for years. Together they've been to more than 20 countries on four continents. So when Jon approached us with his next big idea, we knew it would be a journey like no other. Jon wanted "something different," and a "real adventure," that could be completed in less than two weeks. And so Jon and Alex set out on an adventure of a lifetime through magical, mysterious Jordan. After spending a few days in Amman sampling delicious Jordanian cuisine and visiting the colorful city markets, the pair set off on foot to trek the Jordan Trail with a dedicated guide, Lama Hamdan—the very first woman to qualify as a certified guide in a traditionally male-dominated industry. Empowering local women is something the founder of our partner there prides themselves on. After spending a few days trekking the fertile Jordan Valley along the Jordan Trail to the desert of Wadi Rum, their arrival at the ancient city of Petra—one of the most famous Nabatean archaeological sites in the world—was the highlight of their Jordanian adventure. "The scale of the carvings is beyond explanation. You simply need to see and experience Petra," says Jon.
Namibia With Three Generations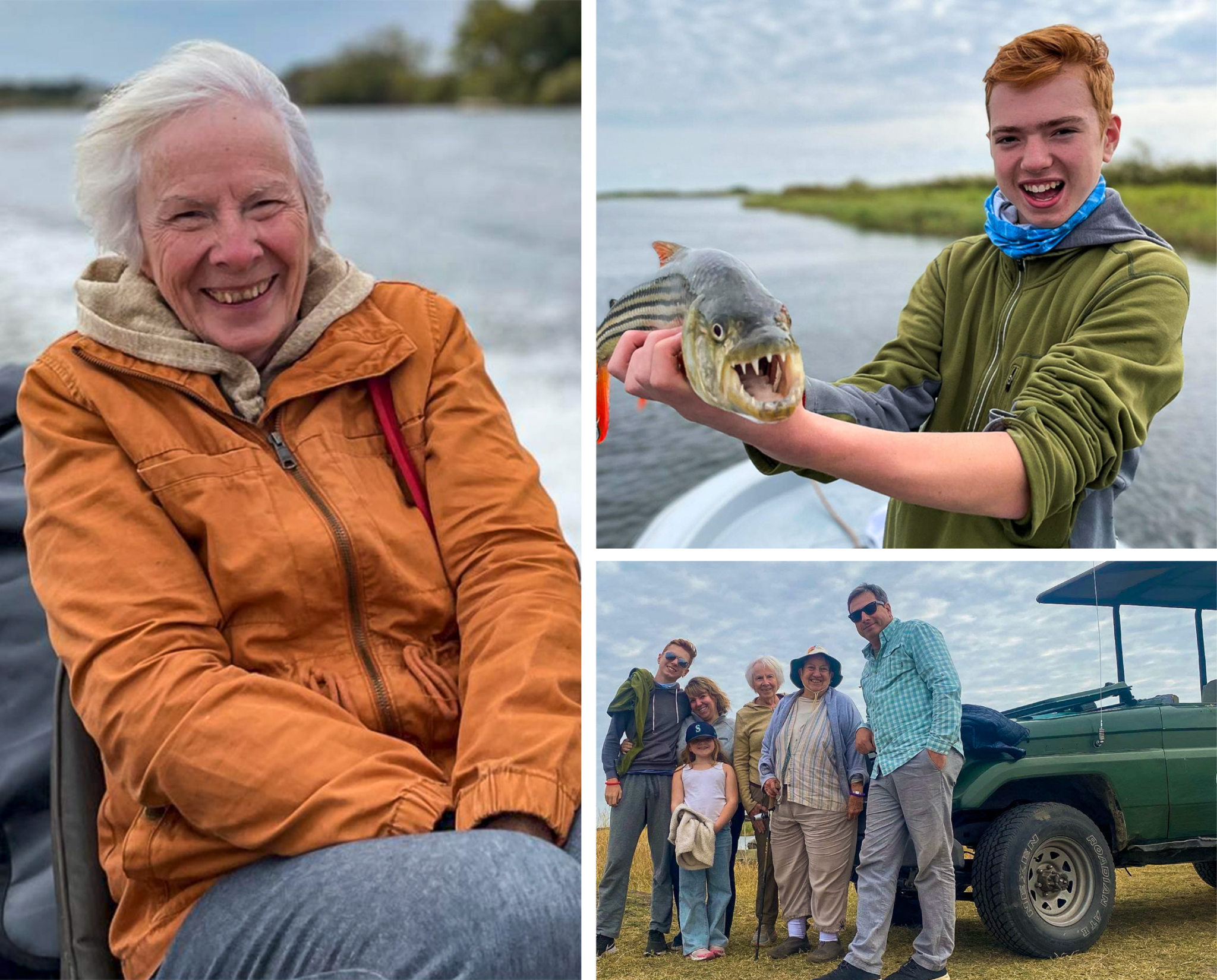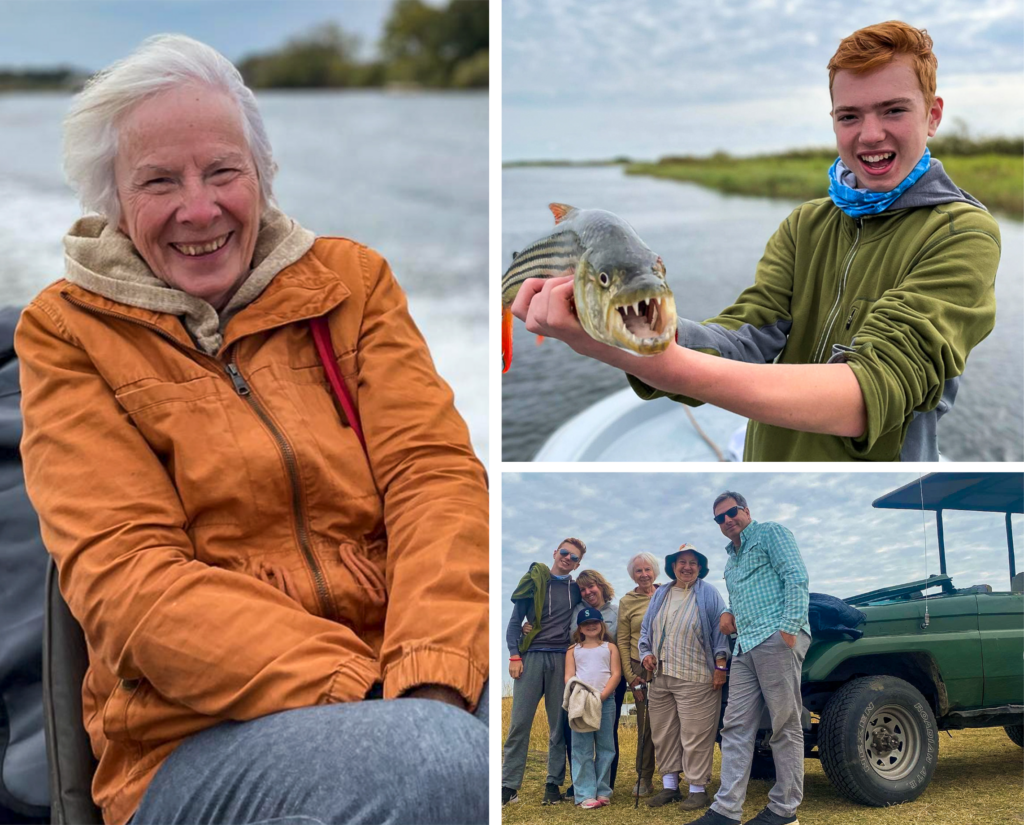 As the wife of a diplomat who helped open the US Embassy in Windhoek, the capital city of Namibia, Harriet McGuire is no stranger to traveling the continent. She's always dreamt of introducing her family to Africa, and so she asked us to arrange a three-week expedition across Zimbabwe, Botswana and Nambia. Together with her daughter, son-in-law, co-grandmother, and her two grandkids, the family visited Zimbabwe's Victoria Falls, enjoyed a water-based safari on the Chobe River, boat trips on Botswana's Okavango Delta, and experienced countless wildlife encounters. "I think it will take me a while to properly process our trip to Namibia, but I'm so grateful to have been able to spend three entire, uninterrupted weeks with my kids, Mike and our moms—to take the kids to see a part of the world so different from our own and spend so many days in total awe of every sight around me," Harriet's daughter Casey, reflects.
An Unforgettable Safari With Friends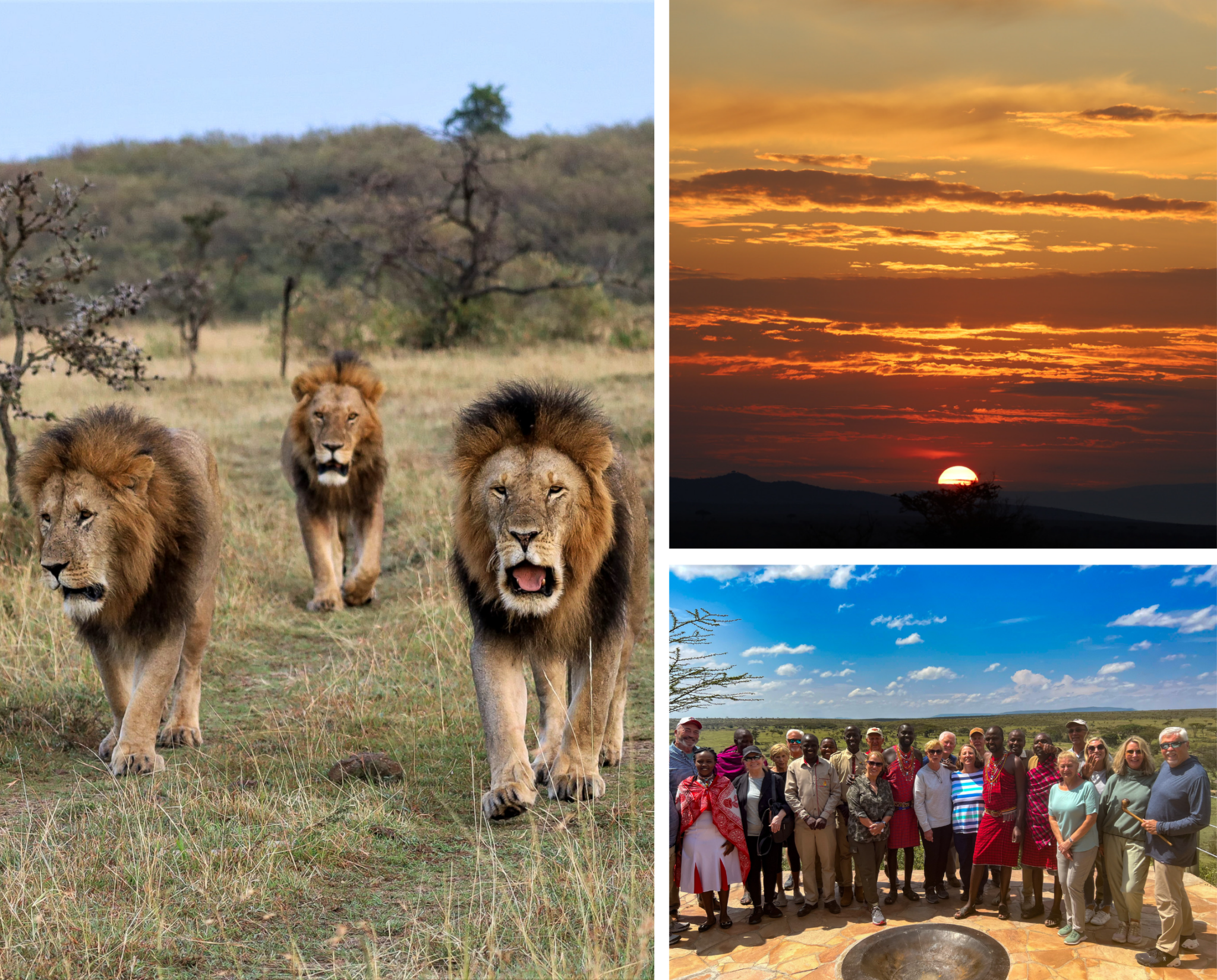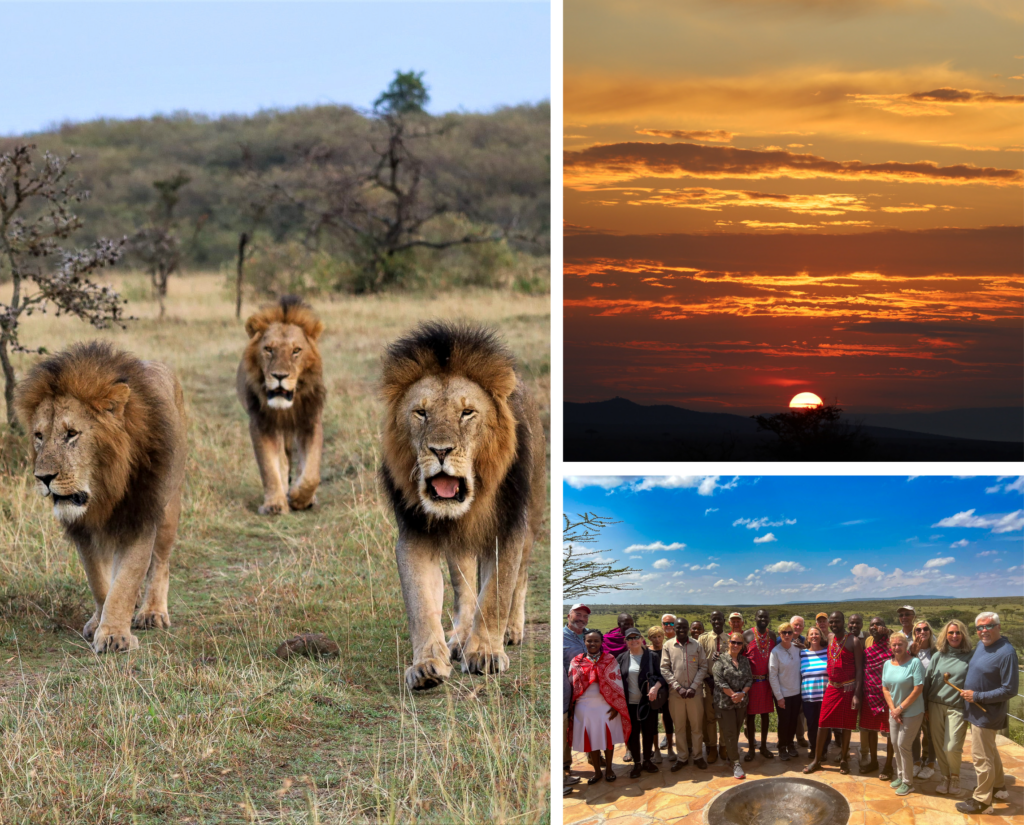 If you've ever planned a weekend getaway or even a dinner party for a few of your closest friends, you'll know how tricky it can be to coordinate schedules and ensure everyone is happy. Now imagine planning an international trip for 16 people. That's right—when Kim Robinson approached us to design a multi-country safari for her and her husband's 14 friends, we knew we would create a vacation this group would remember for the rest of their lives. We sought out luxury accommodations where the entire group could stay together. The Residences at Karen in Kenya, Ilala Lodge Hotel at Victoria Falls in Zimbabwe, and the Chobe River Lodge on the banks of the great Chobe in Botswana hosted the close-knit group in personal home-away-from-home settings. "EJ designed an amazing trip for us and really listened to what we wanted. They made great suggestions of things to do and in what order at each location," says Kim. The party of 16 enjoyed activities ranging from a sunset cruise on the Zambezi River, a guided tour of the Victoria Falls rainforest, and authentic Zimbabwean dining at Dusty Road Township Experience. The group even got to observe the special connection between orphan elephants and their keepers at Wild Horizons Elephant Sanctuary—a safe haven for orphaned and injured elephants. The friends got the chance to quietly observe these vulnerable animals and appreciate the special bond between keepers and their dependents.
Young, wild and free
After visiting Nambia on a solo trip in 2018, Kathryn Romeyn hoped she would one day return to share the southern African desert nation with her family. Four years later she introduced her husband Keith and their 11-month-old daughter, Indah, to the same amazing wildlife and dramatic landscapes she'd fallen in love with. "My husband was intrigued, and we felt it would be a cool, offbeat place to travel with our toddler." Indah accompanied her parents on their trip and followed the movements of wildlife with curious eyes. "She was at a perfect age to get excited about spotting a mama and baby elephant eating or oryx drinking from the pool". The adventurous couple also decided to experience what Namibia is most famous for—its magnificent sand dunes. With Indah strapped to Keith's chest, the couple set their sights on climbing to the top of Big Daddy, which at 1,066 feet, is the tallest dune in the Sossusvlei region. "We couldn't have asked for more from our Namibian adventure!" Read Kathryn's story on the hike here on our blog.
Girls On Safari
Catherine Roberts took a break from her career in 2021 to travel the world, and so far, she's visited 23 countries on four continents. But after more than a year of solo travel, a reunion with her best friends was just what Catherine needed to continue on her independent journey of discovery. We arranged for Catherine, Theresa, and Sarah to stay at African Bush Camps' Zambezi Expeditions, a luxury mobile tented camp that overlooks the mighty Zambezi River, as well as Somalisa Camp, an intimate camp set in the heart of the Hwange National Park. "The service at both camps was better than the Four Seasons," says Catherine. The girls embarked on morning and evening game drives in "Safari Ferraris," as nicknamed by Teresa, and made friends with their expert guide and photographer, TK. The group arrived as three friends, but left as four—and that's exactly what we love about authentic travel—the wonderful people you meet and the soul-deep connections you make along the way.
Ready to plan your 2023 journey?
Connect with our team of expert travelers to discuss destinations, stays, and activities best suited to your interests and causes.