North Africa & Middle East: Luxury & Private Safaris
Whereas Sub-Saharan Africa has its wildlife, North Africa & Middle East: Luxury & Private safaris feature ancient history and culture in spades. Visit the Great Pyramids alongside a top Egyptologist, meander the medinas of Marrakech, stand at the intersection of the world's major religions, and soak in the restorative power of the Dead Sea. Old thrives alongside new in this part of the world, and your means for exploring it all are wonderfully varied. Jeep safaris are as prevalent across the desert landscapes as those by camel. Cruise the Nile by luxury boat or take in the sunset from a traditional dhabiya. Float above Wadi Rum by silent air balloon, or soar across by microlight.
You can easily spend your entire trip in just one of these countries, but combining them isn't out of the question. Let our specialists help you pinpoint the most meaningful experiences to capture the magic of this mysterious part of the world.
Explore North Africa & Middle East's iconic Destinations
Unforgettable experiences on a North Africa & Middle East safari
Itineraries to inspire your adventure
Experiential accommodation across North Africa & Middle East
Articles featuring North Africa & Middle East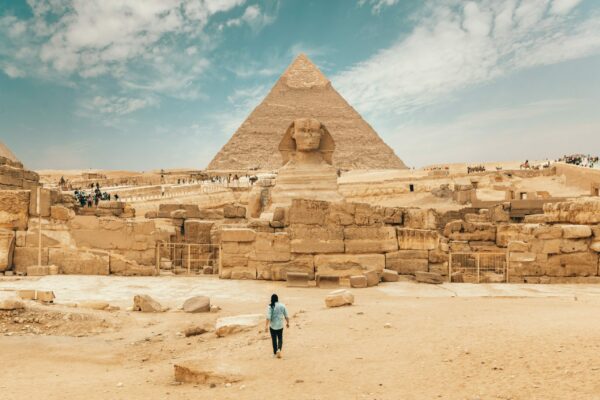 A trip to Egypt is where old meets new and cultures collide, with surprises and mysteries…