For every new client you refer to us, we want you to know we appreciate you by giving you a $250 travel credit towards your next extraordinary journey.
HOW IT WORKS
You have three options for how to spend your credit:
1. Apply it to your next extraordinary journey with us.
2. Pass the credit along to your friends or family members.
3. Donate it through our Extraordinary Gives program to a non-profit we work with.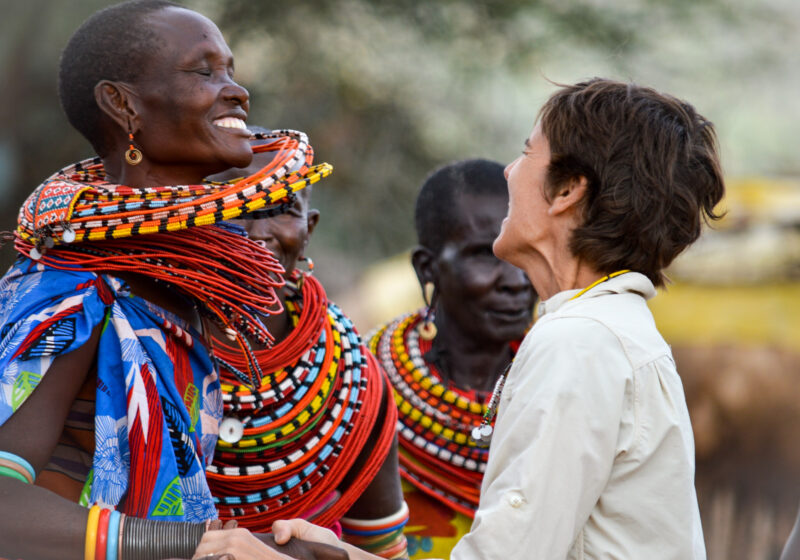 Q&A: What you need to know and the conditions that apply
1. Who is eligible?
Everyone! With the exception of travel agents and their families and Extraordinary Journeys employees and their families—they are not eligible for this offer. Referrals must be first-time Extraordinary Journeys travelers who are not already in our database prior to your referral.
2. How will we know if we referred a client to you?
Just have your friend(s) mention your name when they reach out to us.
3. When does my credit expire?
Your credit is valid for three years. All expired credits are automatically put towards our donation program.
4. What can't the credit be applied to?
Savings cannot be applied to internal and international air, park fees, additional hotel nights, destinations we do not offer, or any other non-commissionable items. The credit can only be applied on a full trip you book with us.
5. Does the credit have to be used on an Extraordinary Journeys trip or can it be used towards other operators or individual airlines?
Yes—it has to be used directly with Extraordinary Journeys. And, the individual/party you refer must book with us. We will issue a referral credit once their confirmation is received and deposit is paid. 

6. How long should my next trip be, to be eligible for the referral credit?
Referral's land services must meet our minimum budget of at least $5,000 per person with a minimum of two guests or $10,000 for a single guest; not including airfare, cruises, car rental, and travel insurance.

7. Do I get a credit per group referred or per person?
We will award a flat $250 credit to your account for each booking party referred, regardless of the number of passengers in the party.
8. Is there a maximum amount of referral credits I can use towards one trip?
No, there is no maximum—refer away!

9. If I'm not planning any future travel can I pass along the credit to a family member or friend?
Yes, you can. If you're choosing to pass along your credit, please email us at [email protected] and let us know your name, the amount of referral credit you're giving away, and the name of the person you're passing the referral credit along to. Lucky them!
10. How and where can I donate my credit?
We work with a wide range of NGOs and non-profit organizations around the world. Talk to us to select one of the organizations that we work with.

11. Can I apply the credit towards a trip I've already booked?
Yes, you can apply it towards your final payment if it has not yet been made. Credit may not be used toward the first deposit, and we can't refund you, but we can credit you! 

12. Who counts as a referral?
We love our repeat travelers' enthusiasm about bringing friends and families on trips with them, but a referral is someone who books a trip independently of travel with a repeat client.