What our Travelers are saying
What our Travelers are saying
Molly Dodson
September, 2021
We found Extraordinary Journeys after a review of a number of sites recommending travel agents. We spoke with Jenny and one other agent, and it wasn't even close. Jenny asked great questions and then provided us with just enough info to make us know she would really design a trip based on our interests and budget. Not only did they help us plan the trip, they re-plan the trip multiple times always appropriately accommodating new Covid restrictions. When the owner of our lodge had to shift our trip they made sure we received many amenities as compensation. The trip itself Was extremely smooth because they had taken care of all the details, including a lot of Covid testing. Jenny and Amelia were knowledgeable, thoughtful, extremely helpful, patient and flexible.
Read more
Karen and Mark Gadson
September, 2021
As one thinks about going on a safari in Tanzania and Kenya, you know upfront you will see many beautiful animals and landscapes – that is a given. However, what makes a trip like this truly extraordinary is how it is experienced. That's why we chose Extraordinary Journeys. They provided us with the most amazing trip experience we have ever taken. We chose them for the following reasons: personal positive referral from friends that had used them; the fact that they actually have staff on the ground in these countries; their ability to orchestrate a personalized trip based on your interests; exceptional knowledge of animal behavior by the guides they partner with; and, the terrific tented camp facilities and their respective staffs. The hospitality extended to us and all camp guests was exceptional. Extraordinary Journeys has built a winning formula for success in this business space and executes it well. Our personal safari coordinator, Lisa Newby-Fraser, was superb. Her attention…
Read more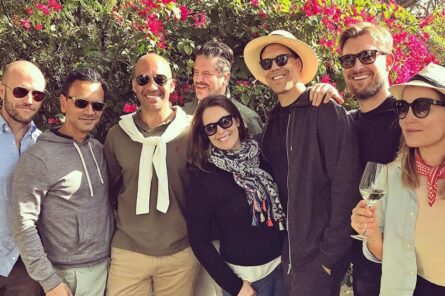 Fredrik Eklund (06/13/2017)
June, 2017
This was the best trip of my life, and I don't say that lightly…traveling through Africa together was more than I could ever wish for. I mean, we saw four countries in seven days, and got to experience so much beauty… Just some of the highlights were the elephants and zebras roaming free along the Zambezi river in Zambia, the thundering Victoria Falls in Zimbabwe, the lions and rhino babies as well as a local wedding in Botswana, the tented camps under the stars, the Table Mountain in Cape Town and the vineyards and incredible beauty of Franschhoek. Words aren't really enough. But perhaps most surprising of all are the warm, kind people everywhere, all the hugs and dancing we've experienced. It's just a very special place, actually magical. A special thanks to Kimi at EJ Africa for your perfect planning, every detail, so thoughtful, just beyond.
Read more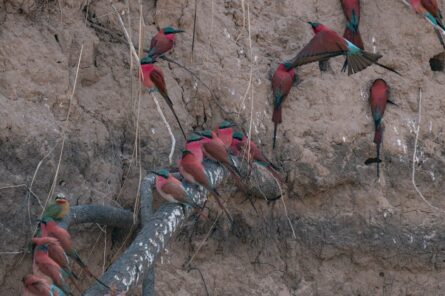 Chris and Trish Bonadonna
September, 2021
EJ plans the best custom trips I have ever taken. They are so great at matching your personality and expectations to the right itinerary. We will absolutely use you again in the future. This trip was EXACTLY what I was looking for. Lisa definitely made a more difficult COVID situation easier. I could not imagine managing all of the logistics during such a chaotic time. All of the coordination and support was outstanding. The service was top notch. Loved being close to the wildlife. The guides were excellent. Well spoken and very educated in their field. The canoe ride was the most exhilarating experience. Being in the water with crocodiles, hippos, elephants, buffalo and then seeing a large male lion with a fresh zebra kill was extraordinary. Not having the security of a jeep and being completely vulnerable in a canoe was unlike anything I've experienced.
Read more
AJ Salch (06/30/2017)
June, 2017
As we get close to concluding our stay in Cape Town, I just wanted to let you know that it has been an amazing experience … You definitely hit a home run on our whole itinerary … my dad has been looking up job opportunities in Cape Town since we got here (partially because he loves the city and partially because it'd be so much easier to go out on our next safari!). Just wanted to say thank you for all of [Kim] and Laura's work and for nailing the details all the way through.
Read more
Tracy Peiffer
September, 2021
Kim did a fantastic job organizing our trip to Africa. She listened to what I wanted and was very helpful before, during and traveling home as well!
Read more