Mozambique: Luxury & Private Safaris
Mozambique is a large country with a unique blend of Portuguese and African styles. Its history lays claim to pirates, slavers, and ivory traders while the colonial architecture, marimba bands and local music provides a touch of drama to the towns. Mozambique is all about the beaches, fresh seafood, fishing, snorkeling and diving. Wild, beautiful, hot and sandy, this is the perfect place to unwind, unplug your gadgets, and soak up the sun. No matter what your desired level of activity, sundowner dhow rides are the perfect way to end your day in paradise.
The south offers polished beach accommodation along with some more wild coastline further towards South Africa. Northern Mozambique's isolated islands and coastline offer a more remote and barefoot luxury experience compared to the south. Mozambique's Gorongosa National Park has a handful of eco-lodges in the works to open and the game is being habituated. Once its ready, travelers will also have a traditional safari experience, making Mozambique more than just a beach destination.
Northern Mozambique combines well with East Africa, and the south can be easily added in a Southern Africa itinerary. Mozambique's extensive coastline takes in varying degrees of latitude, making it a year-round destination and the perfect way to end your safari.
Secrets and Tips from our Experts
There is a Pemba, Tanzania and a Pemba, Mozambique!
Dive around Inhambane for mega-fauna like whales and manta rays.
Dive in the Quirimbas for coral.
Ilha de Moçambique is a UNESCO site and worth a visit.
Is Mozambique the right destination for you?
Many properties in Mozambique err on the side of barefoot or eco-luxury and are often open to the elements. Even 5-star luxury properties may be without air-conditioning. This is not universally true and there are properties that can meet the needs of travelers looking for polished luxury rooms, but eco-luxury is the general trend.
Depending on which lodge you choose, logistics can also be time-consuming in Mozambique if trying to catch a scheduled ferry or helicopter transfer. Special places take extra effort to reach, and we will help you choose the best option for your itinerary.
Because it is so easily accessible from South Africa, Southern Mozambique gets very busy during the South African holiday seasons, mainly December to January and the Easter Holidays. If you want to avoid the masses, then perhaps look at traveling out of these periods.
When to visit Mozambique?
Depending whether you go to the north or the south, Mozambique can be a year-round destination. January through March/April are the hottest and wettest months and there is always a good chance of rain. But we wouldn't rule these months out altogether, especially if you are staying as long as a week. It won't likely ruin your Mozambique safari, but be prepared for rain.
If you are traveling to Mozambique specifically for the diving, we recommend going between July and October. The humpback whales migrate into the Mozambique waters during that time, so if you have your heart set of viewing these magnificent creatures, time your vacation accordingly.
In addition, the south (Bazaruto, Inhambane, Ponta Mamoli) can have heavy rainfall and even cyclones on certain parts of the coast between January and March. In the north (the Quirimbas, Ilha de Mozambique) the rainiest time of year is more closely aligned with the rains in East Africa, between March and May. Of course there is annual variation and in theory it could rain for a day or two at any time of year.
How much should I budget for a trip to Mozambique?
Mozambique: Luxury & Private Safaris
As a beach destination Mozambique offers exclusive luxury in remote areas. Naturally, this exclusivity and luxury comes at a premium.
You'll find easier on the wallet options if you stay on the mainland, and the more luxury spots will be found a helicopter away on island like the Bazaruto Archipelago.
Our favorite areas
What else should I know before planning a trip to Mozambique?
Mozambique: Luxury & Private Safaris: Mozambique is a casual and relaxed beach destination, ideal for diving enthusiasts and those who want an uncomplicated end to their safari. Service speeds are on 'island time' even at the higher-end properties.
Mozambique: Game: If your priority is game-viewing, the reserves in Mozambique may not quite meet your needs. They cannot compete with parks in Kenya, Tanzania, Botswana or South Africa for density of game and ease of sightings. Its advantage is that there is a low density of vehicles so it will feel very remote.
Mozambique: Flight: The country is quite large and many of the beach properties are on islands off the coast, which increases the likelihood of spending time in a small plane. For travelers who don't enjoy flying, then Mozambique might not be the right choice.
Ways to experience Mozambique
Game-viewing in Mozambique will hopefully be successful in Gorongosa with an increase in visitors and further habituation of the animals. The safari experience can be an enjoyable one because of the lack of crowds, but you do need to search a little harder for the animals. You won't trip over them as you would in Kenya and Tanzania!
Maputo and the other Mozambique towns are historically fascinating. The architecture, museums, markets, bars and cafes can best be explored on foot or on guided walking tours.
Wildlife you will see
Gorongosa is home to big cats, elephant, hippo and crocodile, a wide variety of antelope and smaller animals such as civets, genets and cerval. However, the game-viewing is just not as dense or prolific as in other parts of Africa.
In terms of wildlife, Mozambique's big draw is its marine life. Depending on where you are and the time of year you can see manta rays, sea turtles, dolphins, turtles, humpback whales, whale sharks, reef sharks, hammerheads, enormous grouper, barracuda, snapper and tuna. The southern waters are good for seeing these larger creatures while the northern waters are rich with beautiful coral reefs.
Connect
Let us help you plan a bespoke trip of a lifetime for you.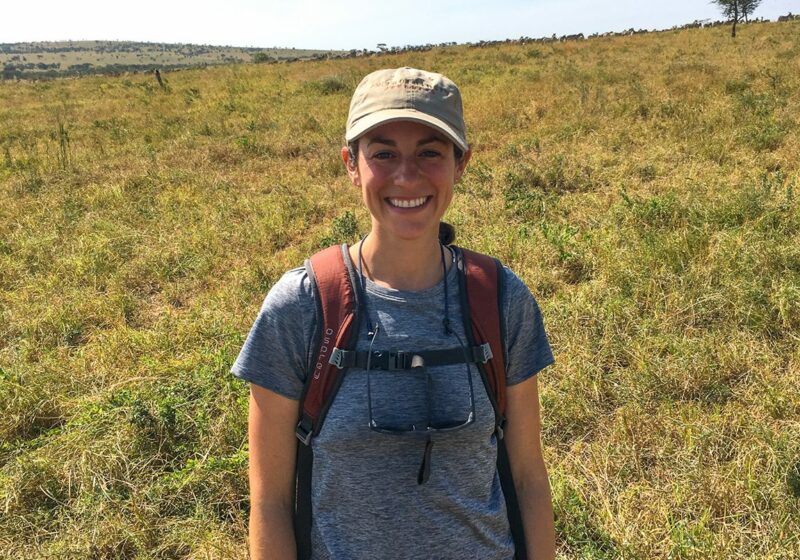 Pearl Jurist-Schoen