Kenya by Helicopter
, Why choose helicopter? Simply put: for the outstanding access to Africa's most remote areas.
Not only is a full-day helicopter outing incredibly fun and exhilarating, it ensured total freedom and flexibility all day. Soaring over the flamingo-painted Lake Logipi? No problem. A lunchtime picnic as we go? Sure thing. Stopping for a swim in Lake Turkana? You got it. What you want when and as you want it.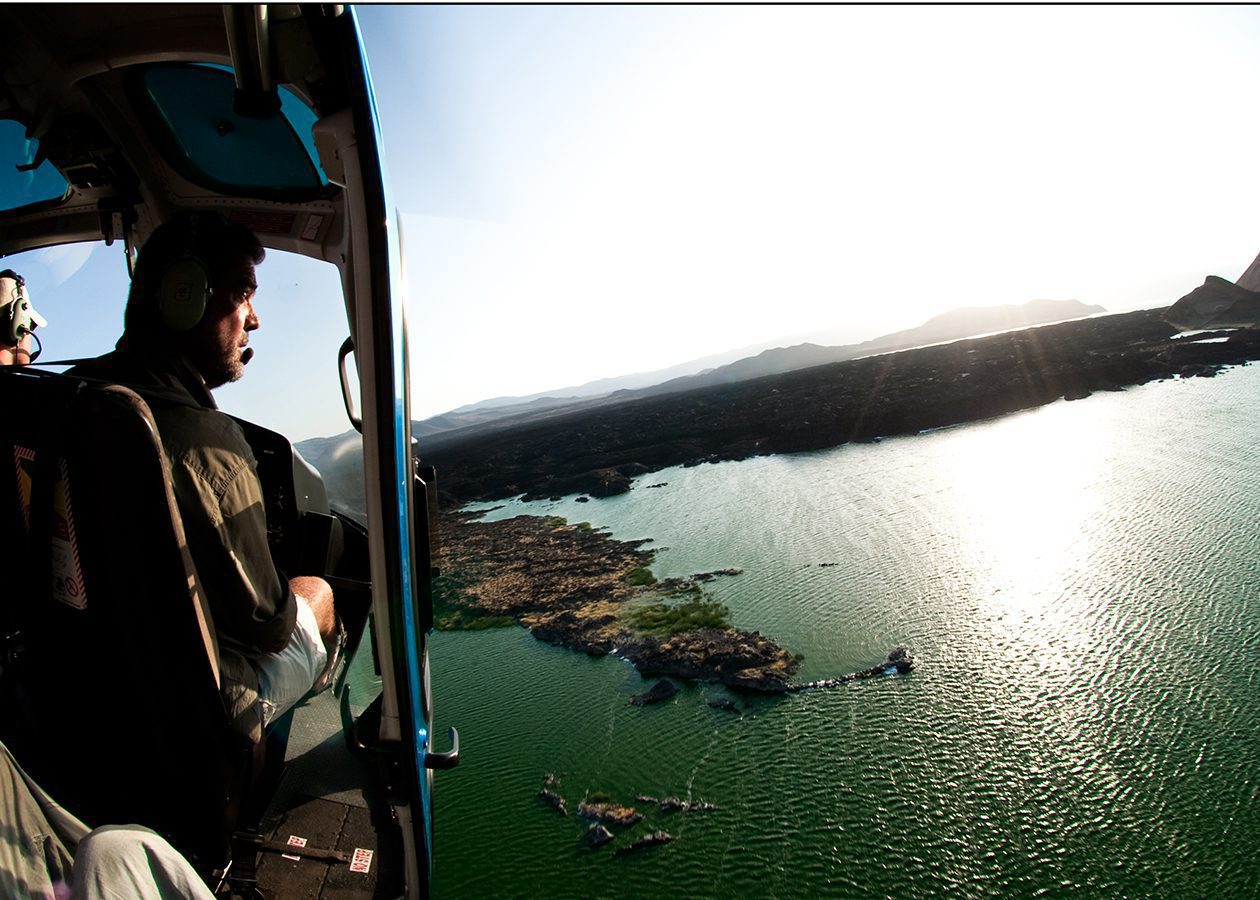 Flying over Lake Turkana. ©Tropic Air
There's no need to schedule out your whole day. Paired with a private pilot who's an expert in the regio, you really can kick back and see where the wind takes you. Your pilot/guide will know the best nooks and crannies for exploring, whatever your style, including authentic interactions with local communities few ever encounter like the Turkana, Pokot, or Rendille peoples.
RELATED: Getting to Kenya Just Got Easier
A meeting with the Rendille people of Northern Kenya. ©Tropic Air
Picture this: scanning the horizon as Kenya's Laikipia Plateau and "Big North" stretch out for thousands of square miles beneath you. A patchwork of privately owned ranches, communal grazing areas, and ruggedly beautiful, otherwise inaccessible, terrains ripe for adventure where wildlife moves freely throughout. Venture over the green cedar forest that crowns Mount Nyiru, then through the dramatic Suguta Valley, about as far off the beaten track as you can get – and one of the places where mankind first began. On through the eroded pinnacles and canyons of the Painted and Hoodoe Valleys, to the dunes of Suguta's desert and north to the sparkling jewels of Lakes Logipia and Turkana, a wild escape of sun-bleached volcanic beaches, granite outcrops and petrified lava flows.
Playing in Suguta's desert. ©Sean Dundas
Or fly over the Ewaso Nyiro River which flows hundreds of miles from the glaciers of Mount Kenya. Stop for a champagne breakfast at Lake Alice, or carry on across the savannah plains of Samburu, quietly spotting wildlife like lion, cheetah, giraffe and buffalo as you go. Touch down for a short walk in the pre-historic juniper and cycad forest. Spot rare Grevy's zebra from above, landing on the sacred Samburu mountain, Ol Lolokwe.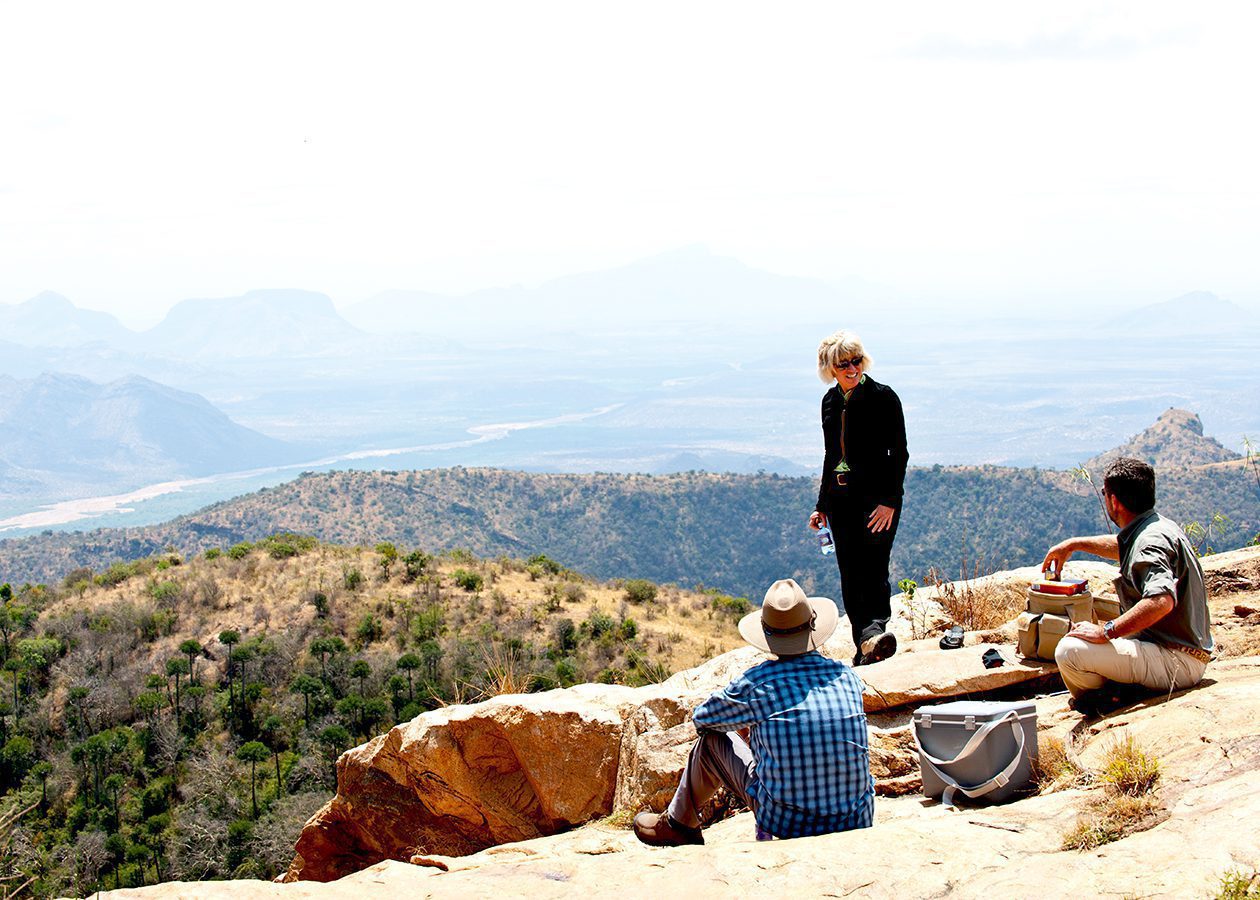 Stopping for a mid-flight picnic. ©Tropic Air
Plan Your Visit
Call or email us to start planning your perfect helicopter safari!
RELATED: New Scenic Flights and Transfers in Kenya's Big North