Glaciers, Lakes and Peaks Of Patagonia
South America is often considered a giant playground, and this 10-day Argentina & Chile trip itinerary caters to the inquisitive traveler, with some remote and less accessed stops. It still delivers the dramatic peaks, lakes and glaciers that Patagonia is known for, but with unique lodges, incredible guides and adventure around every turn!
Argentina & Chile trip: 10 days/9 nights
DAY 6:
Transfer by road to El Calafate, Xelena Hotel and Suites
DAY 8 & 9:
Transfer by road to El Calafate, Xelena Hotel and Suites
DAY 10:
Transfer to El Calafate airport, depart
Highlights
This 10-day Argentina & Chile trip takes you to some of Chile and Argentina's most gorgeous and off the beaten path locations, where adventure awaits every step of the way.
Start your trip in Santiago, where you'll spend the evening resting up after your long flight. The following day, you'll set out with your private guide to explore Valparaiso. Spend the day getting lost in alleyways full of street art, drinking craft beer and cocktails, or learning about this bohemian town's past poets and history.
Next, it's back to the airport for your flight to Patagonia and the breathtaking landscapes of Torres del Paine National Park. With views of the Towers, it will be hard not to spend a day hiking to this magical spot from your lodge. Spend three days traversing this remote corner of the world.
You continue by road to El Calafate, keep your eyes open for guanacos and foxes as you drive! Arrive in time to grab a bite and walk along the streets of El Calafate, which are typically bustling with adventurers ready to take on the next day's activities!
Take a boat to a private Estancia that managed to survive the harsh winters of Patagonia. Hike through fossil canyon, reminiscent of the Grand Canyon, ride horseback along the dramatic mountain landscapes or go for a jeep ride. Spend the evenings with a glass of wine around the fire, before heading off to your room for the night.
Return to El Calafate for your final nights in Patagonia. Visit Perito Moreno Glacier, where you'll have the opportunity to walk on glaciers, and catch the ice fields from boat. Explore the area by foot, horseback or jeep, making the most of your South American adventure.
Head to the airport in time for your flight to Buenos Aires and onward home.
Price
Contact us for pricing and to connect with your personal travel expert
Easy Extensions
Continue on to explore the Argentine Lake District, Mendoza, or Iguazu Falls
Itinerary map
Explore other itineraries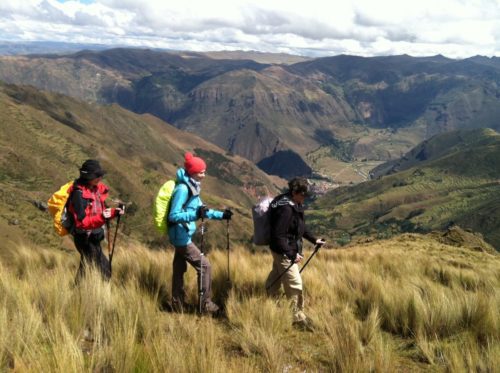 The Salkantay Trek takes you to Machu Picchu in style; cultural highlights await at Lake Titicaca
13 Days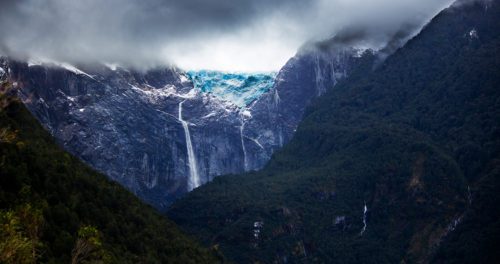 Remote and Rugged Patagonia Adventure
12 Days
Sophistication in Buenos Aires, Adventures in Patagonia and History in Santiago
11 Days