Chile Tour: Remote and Rugged Patagonia Adventure
For those looking for adventure in some of the more remote and pristine parts of Chile, this itinerary is calling you. Begin your Chile tour in Santiago, where you will have the opportunity to visit the city's quirky coastline of Valparaiso with your private guide. Then it's on to the adventure! Fly into Northern Patagonia for a few days of exploration. You'll drive to Puerto Tranquilo and boat through the famed Marble Cathedrals. Then it's onto Patagonia National Park. Spend your morning rafting the wild River Baker, and afternoons boating and hiking through Tamango National Reserve. Your final stop will be Torres del Paine; fill your days with hikes and horseback riding surrounded by dramatic peaks and glacial lakes.
Chile tour: 12 days/11 nights
Day 12
Return to Puerto Natales, fly to Santiago to connect with your flight home.
Highlights
Start your Chile tour in the dynamic city of Santiago, where culture, culinary delights and artistry await. Dive into the charming alleys and poetic history that thrive in Valparaiso with a full day tour, soaking up the charms of the Southern Hemisphere.

Fly north to the Aysen Region, where you will board a boat to explore the otherworldly marble cathedrals followed by an afternoon on horseback. The following day, cross the Exploradores River and navigate on boat to the Laguna San Rafael, the entry to the "River of Icebergs". See the calving glaciers up close before a beach picnic provides a break to soak in the panoramic views.

Next, transfer to Patagonia Park, the gateway to Patagonia. Spend your days traversing rapids, hiking through the national reserve and taking scenic boat rides, as you explore this untouched piece of Patagonia.

Your last stop is Torres del Paine, Chile's most famous National Park encompassing mountains, glaciers, lakes, and rivers. This is an adventurers paradise! When you arrive at Explora Patagonia, you will create a bespoke excursion plan which can include hiking tours to wilderness bike rides, horseback adventures to kayaking expeditions, there is something for every type of active traveler!
Price
Contact us for pricing and to connect with your personal travel expert.
Itinerary map
Explore other itineraries
The rugged beauty of Patagonia meets the lunar landscapes of the Atacama and lush wine valleys of...
11 Days
Sophistication in Buenos Aires, Adventures in Patagonia and History in Santiago
11 Days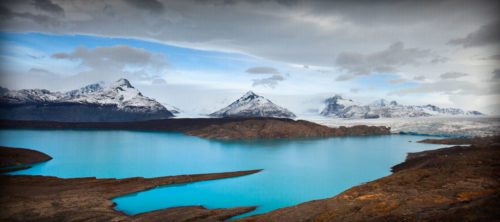 Glaciers, Lakes and Peaks Of Patagonia
10 Days
Unforgettable primate encounters, culture and luxurious lodging
12 Days | $16,700 per person
Explore Medinas, Markets, Dunes, an Oasis, and the beautiful seaside of Essaouria
12 Days | $9,800 per person
Whale-watching, Wine tasting and the Big 5
11 Days | $10,400 per person