Glaciers in El Calafate, mountains in Torres del Paine, sophistication in Buenos Aires & Santiago
South America is a traveler's playground, and visitors are rewarded with stunning vistas, unique wildlife viewing opportunities, and a better understanding of the continent's deep history. This 11-day luxury Argentina and Chile holiday adventure is dotted with dramatic peaks, cerulean lakes, and sapphire glaciers, creating the perfect backdrop for hikes, bikes, and rides throughout this southern tip of the world. End your visit with two nights in vibrant Santiago, exploring its gastronomic scene and the coastline of colorful Valparaíso.
Who is a luxury Patagonian Highlights trip best for?
Travelers who are looking for an in-depth journey to visit both Chilean and Argentine Patagonia, as well as those who are looking for a mix of city and adventure highlights in Chile and Argentina.
Day-to-day itinerary
DAY 11:
Transfer to Airport for flight home
South America's Patagonian Highlights trip highlights
Price
Starting at $8750 per person sharing in 2024. Contact our travel experts to tailor your itinerary.
Easy Extensions
Continue on to the winelands or onto the Atacama Desert for further adventure!
Places
Atacama Desert The Atacama Desert is a mesmerizing and desolate expanse that stretches across the northern region of Chile, encompassing approximately 105,000 square kilometers of arid terrain. Renowned as the non-polar driest desert on Earth, it hosts an otherworldly landscape that appears to be plucked from the surface of an alien planet. With its parched, […]
Places
Casablanca, Colchagua & Maipo Chile is an agricultural paradise and their wine countries produces wine found on tables all over the world. Wine Country is made up of several areas throughout the region, mostly situated among picturesque central valleys. Our favorite months to visit are in March and April, when the grape harvests take place and […]
Itinerary map
Explore other itineraries
The untamed beauty of Patagonia: from Tierra del Fuego to the Northern Lake District
12 Days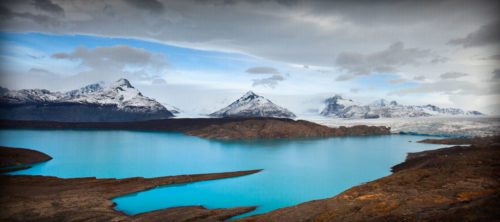 Glaciers, Lakes and Peaks Of Patagonia
10 Days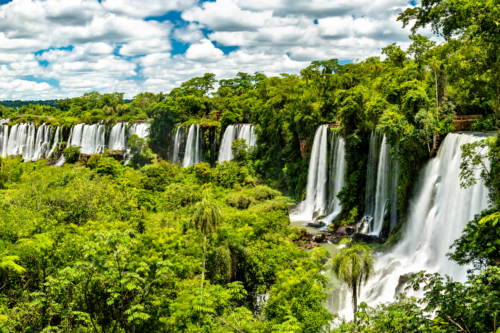 Luxury lodges and top experiences across South America's most iconic regions
15 Days | $18,550 per person