Often seen as simply a jumping-off point for a safari or for a break on one of Kenya's beautiful beaches, Nairobi has its own magnetic draw—if you give it a chance. It's a city of contradictions. It is a frenetic center of commerce, nightlife, and cultural integration, surrounded by vast tracts of wilderness and free-roaming wildlife. From creative local art scenes to the most-talked-about new restaurants, here's the lowdown on three of the city's best neighborhoods. Because of Nairobi's infamous traffic, we recommend you choose one to spend the day exploring.
Neighborhoods to Know in Nairobi
Karen
This tree-lined affluent neighborhood, named after Karen Blixen, author of 'Out of Africa,' was once the playground for white settlers who came to Kenya during the days of colonialism. Recently, there has been an explosion of new developments in the neighborhood, but you're still more likely to be surrounded by old mansions than skyrise apartments. There are plenty of restaurants to choose from, with the neighborhood's international makeup reflected in its dining options. If you're looking for a safe and serene neighborhood conveniently close to artisan shops, top dining spots, and classic sightseeing destinations, this is the place to stay.
Where to Sip + Eat in Karen
Cultiva Kenya | Pofu Road (Off Bogani)
Greenhouse meets upcycled furniture with an open kitchen overlooking the garden where your food is grown. Le Cordon Bleu-trained chef Ariel Moscardi whips up farm-to-table International and South American cuisine. The menu is seasonal, but be sure to try the smoked fish dip paired with cassava chips the and tacos. Note: They're closed on Mondays.
The Talisman | 320 Ngong Road
This beloved spot is all charm, perfect for candle-lit dinners, and eclectic-loving diners to enjoy the nooks and crannies of its garden. There's lots to love on the global fusion menu, too, such as the twice-cooked sticky duck legs. Greens are harvested daily at the onsite garden, seafood comes fresh from the coast, and the wine menu is as extensive as it gets in Nairobi. They're closed on Mondays.
Boho Eatery | 114 Ndovu Road, Hardy
It's all about sustainable dining here, with a primarily vegan and vegetarian menu. A gorgeous rustic house turned restaurant, Boho Eatery has one of the best gardens in the neighborhood, filled with flowering bushes, birdlife, and enough green to soothe the soul. Indoors it's all light and airy, with large conservatory windows and climbing plants. Perfect for a light and fresh meal after time out on safari. They are closed on Mondays.
Tin Roof Cafe | Langata Link Shops, Lang'ata South Road
The cafe sits on an outdoor terrace with metal buckets for lampshades, a shelf overflowing with well-leafed books, and sofas comfortable enough to keep you there all morning. The emphasis is on healthy ingredients, and the freshly squeezed juices, wraps, paninis, and burgers pair perfectly with the superfood salads buffet.
The Deck and the Egg Bar | Hemingways Eden, 94 Tumbili Rd
The former family home of fashion designer Anna Trzebinski, this stylish boutique hotel is adorned with the owner's beautiful artwork curated over the years. The cozy bar and restaurant are open for lunch and dinner by reservation only. Try a dawa, a signature Kenyan vodka-and-lime-based cocktail fashioned after the Brazilian caipirinha. Ps. Plan for a walk through the forest which connects a morning at the Giraffe Center to the hotel and relish a long lunch as your reward.
MatBronze Cafe | Lang'ata South Road
A friendly option for families, this casual garden restaurant has plenty of space for kids to run around. The menu only has a handful of items; slurp down bowls of soups, or order burgers, sandwiches, or pasta. Wild sculptures are dotted around, including a huge elephant head, which is the signature of the owner. They are open for lunch only, from 11:00-15:00.
Karen Blixen Coffee Garden Restaurant | 336 Karen Road
Much like the decor, the food here is classic, and that's precisely why you should go. It's nestled in the gardens of a small exclusive hotel with three dining options; the more elegant Babette and the outdoor terraced Garden Restaurant, which converge in The Atrium—a grand spot with large stained-glass windows.
Cave à Manger | The Wine Box, Dagoretti Rd
Wine and food pairing is the shtick at this intimate neighborhood wine, and the menu lists dishes at the center, with wine-pairing options on either side. For your chateaubriand, the sommelier recommends a sophisticated Rutini Single Vineyard Malbec or a St Emilion Grand Cru. They are open for lunch and dinner and are closed on Mondays.
Where to Shop in Karen
Langata Link Shops | Lang'ata South Road
Browse over a hundred apparel, stationery, and jewelry brands. Favorites include Ocean Sole, which recycles flip-flops washed up from Kenyan beaches into beautiful art and sculptures, and Ali Lamu, who uses recycled dhow sails to make hand-painted bags on Lamu Island.
Anna Trezbinski | Hemingways Eden, 94 Tumbili Road
This luxury fashion brand draws inspiration from the indigenous craftsmanship of native tribes, particularly the Maasai and Samburu. Collections are always kept small and timeless. Splurge on the most gorgeous pashmina shawls lined with ostrich feathers or extravagant suede coats with Maasai beadwork. Designs are completely biodegradable, save for some buttons.
Utamaduni Shops | Lang'ata South Road
This is not your run-of-the-mill African curio shop. Under the roof of an old house, local vendors display goods ranging from handmade rugs and wooden plates to intricate carvings and small souvenirs that will fit perfectly in your suitcase. If you're lucky, you might stumble upon one-of-a-kind items from across Africa, such as rare maps or Madagascan stone solitaire sets.
House of Treasures | 70 Dagoretti Road
Running for over 16 years, the owners have curated a smorgasbord of goodies from markets and souks all over the world, from Morocco to Indonesia. Whether you're hunting for pottery, woven crafts, sandals, bags, or toys, the perfect gift is displayed on one of these shelves. Kenyan brands here include Bakuli Blue, Bush Princess, and Deepa Shah.
Kobe Tough | Bogani East Road
Kick off your pre-booked tour with a traditional Swahili song and dance, then stroll around the workshop where over 400 women dexterously handcraft ceramic beads. Watch them shape, paint, glaze, and kiln-fire an array of accessories that you can purchase at the shop. If you're curious about Maasai beadwork, they can also walk you through that process.
Opportunity Factory | Mbagathi Ridge
You'll find a collective of local artisans offering items and experiences such as beading, leather stitching, and sculpting. Particularly good for authentic leather goods, this is where Sandstorm Kenya's beautiful bags are handmade, and you can see the production process through a hands-on tour. After, grab a donut at the little coffee shop—they're worth the trip alone.
Experiences In Karen
Sheldrick Wildlife Trust | Kibiku Road
Watch Thamana, Esoit, and other spirited orphaned baby elephants guzzle gallons of milk formula at feeding time. If you spot one of the calves limping, don't worry—they are often rescued from poaching or abandonment, but once rehabilitated, they are slowly eased back to their natural habitats. You can adopt one, not to take it home, but to support its upkeep in return for perks such as up close visits and access to the keeper's diaries.
Open daily, 11:00 to 12:00; reservations required
Giraffe Center and Giraffe Center Nature Trail | Duma Road
To get up close, grab a handful of pellets, then climb up to a specially built wooden platform that brings you eye to eye with the tower of giraffes. You can then feed them from your palm or by placing one of the pellets between closed lips. A long snake-like gray tongue will reach out and lick it off your mouth, which sounds equal parts adorable and gross.
Open daily, 9:00 to 17:00
Nairobi National Park
Spot wildlife grazing with the city's high-rises as a backdrop. The park is home to four of the big five, with a dense population of black rhinos. At just 117 km², it is one of the smallest parks in the country, and for that reason, you won't find elephants—the landmass and woodland is insufficient. Pack a lunch, as there are picnic sites and observation points where you can walk around.
Open daily, 6:00 to 18:30
Karen Blixen Museum | Karen Road
This is the house where Danish author Karen Blixen, after whom the neighborhood was named, lived. Here, she once ran a vast farm and coffee plantation, with her exploits being detailed in the Oscar-winning film 'Out of Africa' based on an autobiography by the same name. Exhibits include a tractor and farm tools from that period.
Open daily, 8:30 to 18:30
Where to Get a Dose of Culture in Karen
MatBronze Art Gallery | Lang'ata South Road
Opened in 1987 by Kenyan sculptor Denis Mathews, this was Kenya's first bronze foundry and has since grown into a gallery and garden cafe. Come for contemporary African sculptures, both packable (as small as 4kg) and life-sized, such as lion paw-shaped ashtrays. You can even catch the action live, which involves bronze smelting and casting.
Open Monday to Friday 8:00 to 17:00, Saturday 8:30 to 17:30, Sunday 9:30 to 17:30
Circle Art Gallery | Victoria Square, Riara Road
Having grown into one of Nairobi's leading galleries over the last decade, Circle hosts the annual East Africa Art auction, which draws buyers locally and internationally. The gallery works tirelessly to create opportunities and sustainable sales for East African creatives and is an excellent addition to your itinerary.
Open Monday to Saturday, 10:00 to 17:00
Bomas of Kenya | Lang'ata
A short hop from Nairobi National Park, history and culture buffs will enjoy this open-air museum where you can catch a variety of authentic shows and dances covering traditions like drumming and circumcision ceremonies, while learning about 42 Kenyan tribes. Performances are on daily, at $20.
Anthony Russell | No 50 Kikenni Drive
Raised between Kenya and the U.K., this artist and conservationist is passionate about wildlife and Maasai culture, which shows in his work which was shot over a 30-year period. Earthy sepia tones with black and white define the distinct style of his intimate photographs.
Where to Stay in Nairobi
Giraffe Manor | Gogo Falls Road, Karen
A giraffe popping its head through the windows at Giraffe Manor to say good morning as you wolf down your eggs benedict is one of the most aspirational travel experiences in Nairobi. After posing for selfies at this renowned country house hotel—it's so popular, you'll need to book almost two years in advance—these Rothschild giraffes saunter right next door to the Giraffe Center.
The Emakoko | Nairobi National Park
With just ten cottage rooms, this owner-run lodge sits at the foot of a cliff on the edge of Nairobi National Park and is so serene you'll forget you're even in the city. The river, after which it is named, flows near the property, and you can be sure that views from your room will be spectacular with regular wildlife sightings.
Hemingways Eden | 94 Tumbili Rd, Karen
True to its name, these lush green grounds sure feel like Eden. Now managed by Hemingways Collection, it used to be the home of fashion designer Anna Trzebinski and her husband Tonio—the family's impressive art collection still hangs on the walls. There are nine rooms in total spread across the main house and studio.
House of Waine | Masai Lane, off Bogani Rd, Karen
An impressive peach-colored house with immaculate green lawns and a heated pool, this family-run property has a friendly, down-to-earth vibe. There are 11 individually designed suites, a family cottage, and a lavishly outfitted presidential suite. It's so relaxed here, you'll probably be on a first-name basis with the staff by the time you're checking out.
Manzili House | Mukoma Rd, Karen
The houses here are distinctly Swahili in design, with chalk-white walls, flat roofs (perfect for sundowners), and arched entryways. There's a long, rectangular pool that stretches along the courtyard, and you'll feel like you're on the Kenyan coast rather than a suburb in Nairobi. The houses can be booked exclusively or per room and come with a bar, lounge, and dining room.
Karen Blixen Coffee Garden & Cottages | 336 Karen Road
Decades ago, the main house here was a farmhouse owned by Karen Blixen. Relics, such as a gramophone and a copper-lined fireplace, are still in operation, and newer cottages have been fashioned after the house, which was built over a century ago. Couples will struggle to peel themselves away from a stylish honeymoon suite.
Hemingways Nairobi | Mbagathi Ridge, Karen
This grand hotel, with its stark-white exterior, colonial-era architecture, and contemporary-classic decor, is one of Nairobi's best-known five-star hotels. It has 45 rooms named after famous people, each with a balcony facing the grounds. Indulge yourself with a dip in the property's gorgeous pool and with a tasty steak at the brasserie.
---
Westlands
Westlands is the city's entertainment and nightlife hub. It's home to a parade of hotels, bars, and restaurants that run the gamut from trendy and hip to elegant and classic. It's also a residential neighborhood, with chic highrise apartments and everything you need within a short driving distance.
Where to Eat & Sip in Westlands
Nairobi Street Kitchen | Mpaka Rd
This hip, urban market-style joint has become an Instagram darling thanks to its colorful food trucks and its playful 'I licked it, so it's mine' pink wall. Savor a delightful fusion of global cuisine, from burgers and fries to pasta and tacos, washed down with beers, cocktails, or Portuguese wines.
About Thyme | Eldama Ravine Rd
Step away from the hustle of Nairobi into this intimate, secret green garden. It's particularly magical in the evenings when the soft glow of fairy lights and candles illuminate its serene internal courtyard. Try the decadent dessert trio platter, which comes with a chocolate brownie, strawberry cheesecake, and banoffee pie—the perfect way to finish a romantic night out.
Chez Sonia | 68 Peponi Rd
With jazz music, French books, vibrant art, and a garden overflowing with colorful flowers, Sonia's place is as cool as it is pretty. Pair European wines from its extensive list with French-Italian tapas, cheese platters, or a charcuterie board. If you like duck, the duck leg confit with French beans and carrots hits all the right notes.
The Alchemist Bar | Parklands Rd
Open-air cinemas, concerts, parties… there's always something exciting happening here. Hole up with local Tusker beers or cocktails and a Mango Maasai Mama burger from the adjacent Mama Rocks food truck. The space hosts a few restaurants and shops, including the Made in Kenya store with over 40 small-scale artisans.
Artcafe Gastro Bar | Westlands Square, Waiyaki Way
Come for the pub fare—particularly the home fries—stay for the ultra photographable interiors. It's almost a sin not to order the Jalapeno croquettes, crispy and cheesy deep-fried balls of yumminess. A seasonal cocktail menu, craft beers, and an extensive drinks list awaits.
Where to Shop in Westlands
Spinner's Web | 1.3A Kitisuru Road
You'll find over 500 vendors selling hand-woven carpets, fabrics, pottery and more at this uncrowded showroom. There's an American-style cafe that serves fresh coffee and pastries. They close on Mondays and host a farmers market every Friday with local suppliers like Greenspoon, Simply Baked, and Guka's Coffee.
---
Runda/Gigiri
Adjacent to each other, Gigiri and Runda are largely gated residential suburbs with extravagant homes and leafy streets. Much more walkable than any other area in the city, there are a handful of places to eat and drink, with most being at the Village Market and low-key Rosslyn Riviera mall. Otherwise, it's all embassies, the United Nations complex and ambassador's residences. It's only a short drive to Westlands though, in case you're after a bit more action.
Where to Eat & Sip in Runda/Gigiri
Jiko Restaurant | Tribe Hotel, Limuru Rd, Gigiri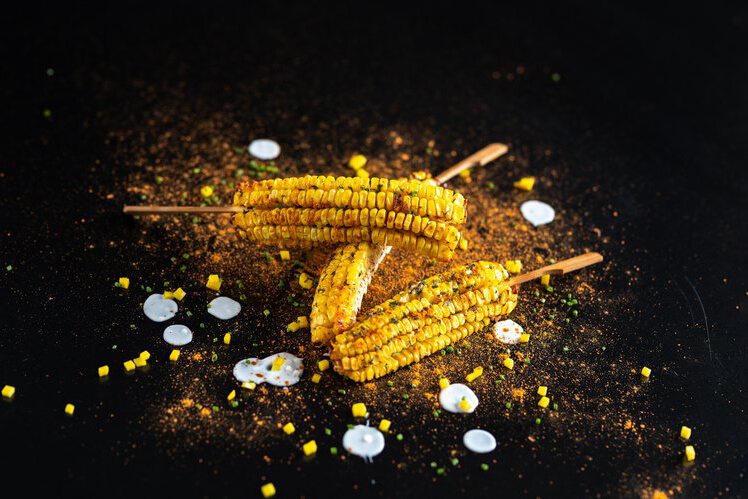 Traditional African cuisine gets a creative fine dining twist in Jiko's kitchen, with dishes including kondoo mchuzi (lamb, oven baked ugali, sauteed kale and puff pastry) and Ethiopian-spiced malenge (pumpkin) lasagna. This follows through in the elegant African decor at this restaurant nestled inside a stunning five star hotel. The cocktails alone are worth the stop.
Where to Get a Dose of Culture in Runda/Gigiri
One Off Contemporary Art Gallery | Rosslyn Lone Tree Estate, off Limuru Road
The gallery showcases established contemporary artists from Kenya and East Africa, with many represented exclusively. Names like Peterson Kamwathi are part of the permanent display, with revolving monthly exhibitions highlighting a particular artist.
Open Tuesday to Saturday 10:00 to 17:00, Sunday 12:00 to 17:00
Where to Shop in Runda/Gigiri
The Village Market | Limuru Road, Gigiri
This family friendly shopping mall has a mix of international and Kenyan brands for different styles and budgets. Shop for beautiful dresses, kimonos and ponchos at Vivo Woman, or At Hanifa by Hanifa. Other unusual brands, such as Kitengela Hot Glass, Brown's Cheese and Kazuri Beads can be found here. For food and drinks, you can't go wrong with Artcaffe, Karel T and Hero Restaurant, although there are up to 50 eateries to choose from.
The Artisanal Gallery | Gigiri Lane
Located at The Gigiri Crafts Center, this concept store has over 70 brands offering fashion, lifestyle, gifting and wellness products like dresses, candles, earrings and bags. There are several lively restaurants around the courtyard cooking up Jamaican, Japanese and Italian cuisine. Nip into The Bookworm to discover some contemporary African fiction to add to your library.
Experiences Around Runda
Karura Forest
Nairobi might not be the most bike-friendly city, but the Karura Forest, which has a 12km long biking trail, is the perfect place to stretch your legs. Scenic trails will take you through a dense green canopy to a waterfall, and there's an abundance of birds, butterflies, and flora. Spend the morning walking, cycling, having picnics, or poring over menus at River Cafe.
The best places in the world to see gorillas are Congo, DRC, Uganda, & Rwanda. Find out…
Extraordinary Journeys co-founder Elizabeth Gordon provides tips and activities to do…
When it comes to high-end lodgings, the best safari lodges in South Africa are a trifecta…
Plan your Trip
Ready to start planning your own incredible adventure? We make the process stress-free and enjoyable.