With the holiday season just around the corner, now is the perfect time to start thinking about the type of gifts we want to give this year. Understandably, more and more people are moving towards items or experiences that not only have a positive impact but avoid harming our environment. At Extraordinary Journeys, we see the holidays as an opportunity to choose gifts that do both. For 2023, we've hand-picked a selection of gifts and goods from around the world once again, each with its own story and meaningful impact. Some are linked to our partners, while others are connected to the destinations we care about. All the gifts on this list support a local cause or community program.
Galápagos Conservation Trust: Galápagos Islands
The Galápagos Conservation Trust has been protecting and restoring delicate natural habitats in the Galápagos for over 30 years. One of its most successful projects has been the regeneration of the archipelago's iconic Giant Tortoises, which were in danger of extinction at one point. Today, the trust runs the Galápagos Tortoise Movement Ecology to understand better and protect these gentle giants. Give the David Attenborough in your life the gift of conservation this year and adopt a giant tortoise on their behalf. They'll get a fact file, a personalized certificate (printed on 100 per cent recycled paper), and a fun soft toy. Of course, the real gift is knowing that the trust uses the funds to preserve this wonderful ecosystem.
Sidai Designs: Arusha, Tanzania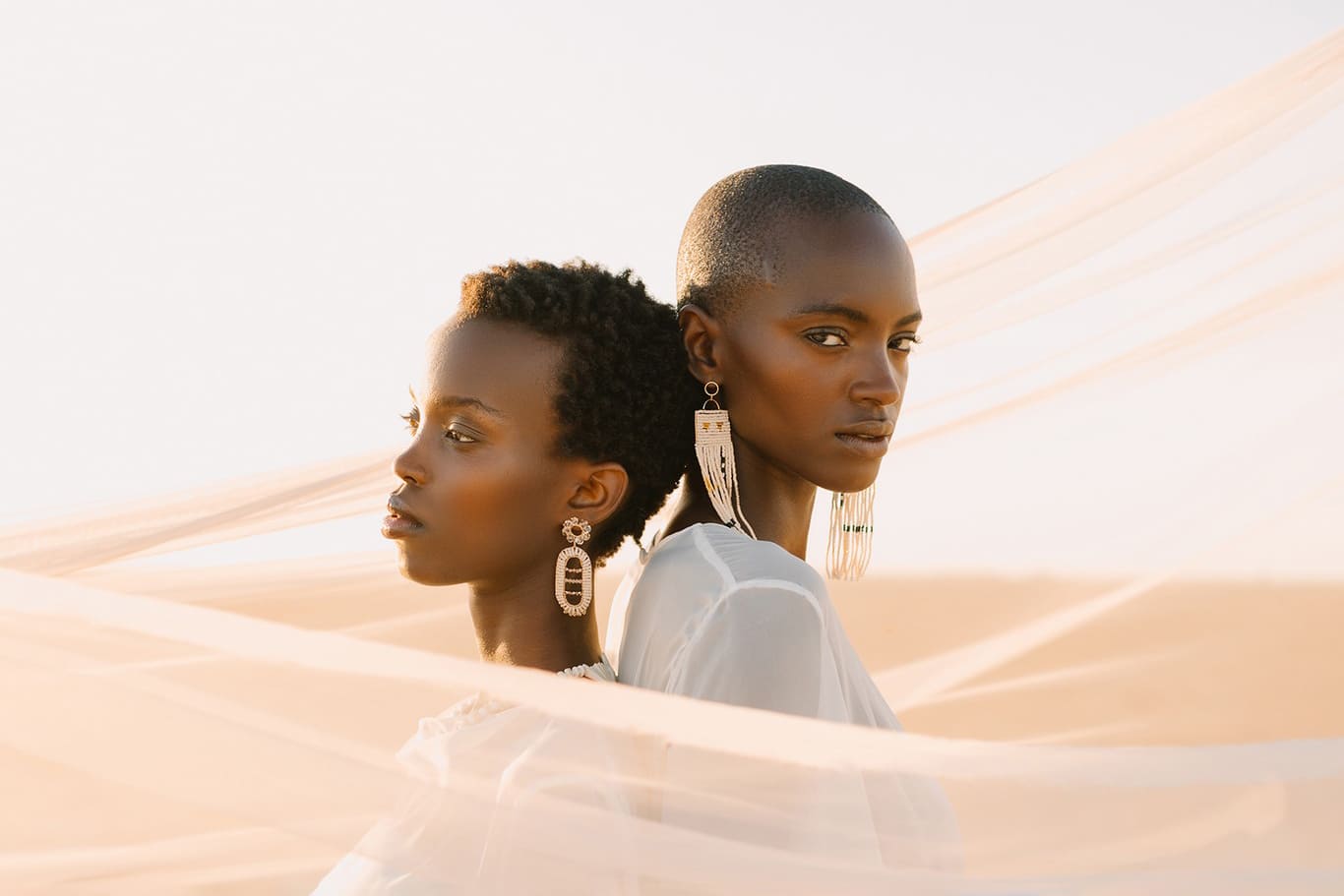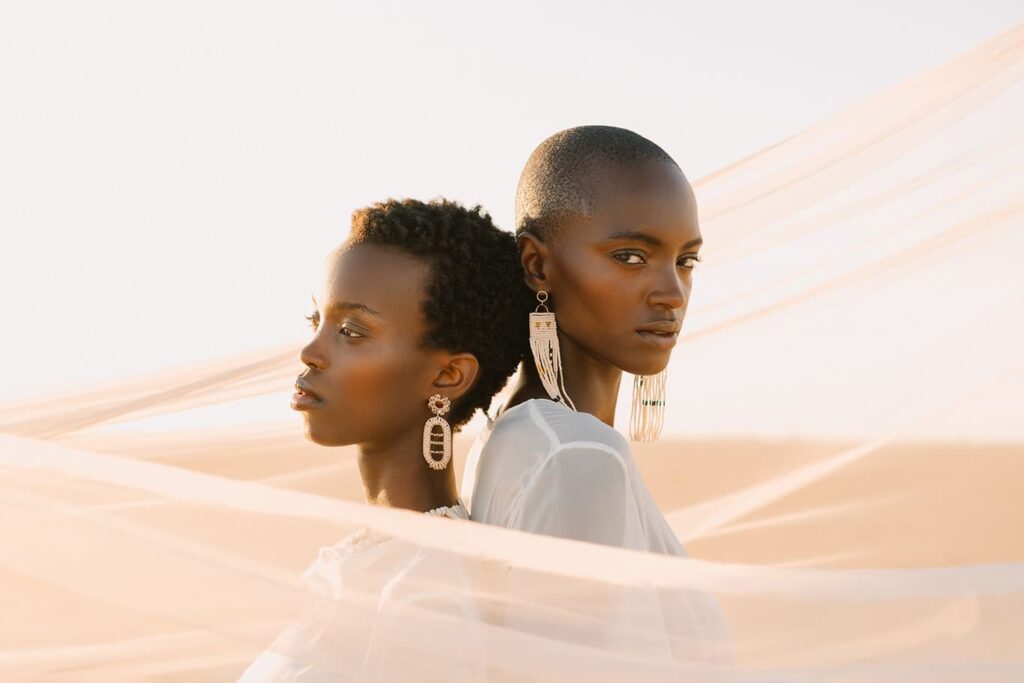 By combining age-old tradition with modern design principles, Sidai Designs provides sustainable, steady work for Masaai women. The refined, contemporary styling of Sidai's jewelry is subtle enough to suit most tastes, while its home decor range makes for a great conversation starter. The beading uses a mostly neutral palate, with white featuring throughout—a nod to the aesthetic of the northern Tanzania Maasai tribe. Currently, the Sidai employs 120 Maasai women, many of whom have used their salaries to buy livestock, a traditional method of saving in this area of East Africa. If you know someone planning to visit Tanzania soon, workshop visits and beading classes are also available.
Paka Apparel: Peru
Most sustainable clothing brands tell you roughly where their products come from. Paka goes one step further—it gives you the exact coordinates of the source of your garment. It's all part of the brand's mission to make natural clothing that benefits people and the planet. The brand's outdoor clothing (sweaters, hoodies, socks, shirts, etc.) uses alpaca fiber, a super-sustainable material with big cultural significance in South America. Each garment is made using traditional Quechua methods, with a view to supporting the local community—the fiber is farmed and hand-sorted before being spun into yarn and knitted together by a Peruvian artisan. Once finished, your garment is signed by the woman that made it.
It's A Girl Thing: Kenya
Every year, over a million girls miss school in Kenya because they don't have access to sanitary products. Not-for-profit It's A Girl Thing is trying to change that. Run by a small mother-daughter team, the organization provides thousands of girls and women in East Africa with reusable sanitary cups made from BPA-free, medical-grade silicone. Alongside the cups, they provide important counseling and instruction to help break down the stigma surrounding menstruation in East Africa. One cup costs roughly $10 and can be used for ten years, about the length of a girl's education in Kenya. A donation on behalf of a loved one could be the perfect gift this holiday season—one that could change someone's life for the better.
Sheldrick Wildlife Trust: Kenya
For 45 years, the Sheldrick Wildlife Trust has fought to preserve and protect Kenya's wildlife against poaching and the degradation of natural habitats. Best known for its work with elephants, the trust has rehabilitated more than 300 of these majestic beasts through its acclaimed Orphans' Project. To help support this vital work, you can gift the adoption of an elephant (or a rhino or giraffe). Part of the fun is picking an impossibly cute baby elephant from the Sheldrick website, so we recommend you let the person you're gifting to choose for themselves—although they may struggle to pick just one. The adoptee will get a certificate, monthly email updates, a monthly watercolor painted by Angela Sheldrick, and access to exclusive content, such as keepers' diaries.
Mulberry Mongoose: Mfuwe, Zambia
From a remote workshop in South Luangwa, Zambia, local craftswomen rework snare wire from brutal poaching traps into African-inspired jewelry for Mulberry Mongoose—although you'd never know it came from looking at their beautiful handiwork. As well as providing income for local women and their families, some of the profits are donated to conservation projects to fund more anti-snare patrols. Snare traps are easy and cheap to build, making them the weapon of choice for many poachers. They also inflict a slow, painful death on any animal caught in one, so work to reduce their presence is incredibly important to Zambia's wildlife. Whether you gift a ring, pair of earrings, or necklace, each item has played its part in the fight against poaching.
The Travel Book Company
Nothing gets the wanderlust flowing like a thrilling travel read to some exciting destination. The closest thing you can get to gifting travel without buying a plane ticket, a book is always a winner when it comes to aspiring adventurers—either you know where someone's going and give them a gift that will help them get under the skin of their destination or you take a punt and inspire their next extraordinary journey with travel tales of somewhere new. Whatever kind of book you're looking for, the Travel Book Company has an eclectic collection of travel stories sure to spark the imagination. Better still, profits from each book go to Nomad Tanzania's Enhancing Lives program and are redistributed to local causes. International shipping is available on request.
There's so much more to Nairobi than just a quick stopover on your way to one of…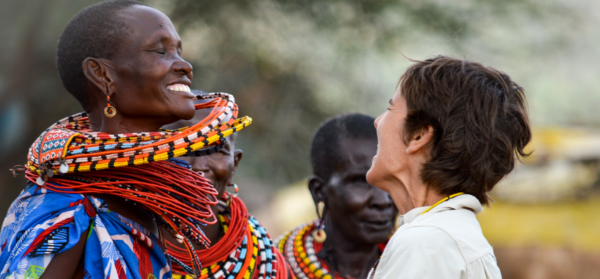 The holiday season is a time of generosity and exchange. For many friends and families,…
In years passed, mindful travel may have been viewed as an act of self-indulgence. Today,…
Plan your Trip
Ready to start planning your own incredible adventure? We make the process stress-free and enjoyable.