Taj Nadesar Palace
The Nadesar Palace, is a Taj hotel situated on the banks of the Ganges River and has hosted royalty, celebrities and other public figures since 1835. Nadesar Palace is set among leafy gardens, mango orchards, marigold and jasmine fields. In addition to your planned touring, the hotel can arrange a host of activities and excursions including buggy rides across the hotel grounds in a horse-driven buggy once used by the Maharaja of Varanasi, golf sessions on the greens, yoga sessions, and botanist led nature walks.
Summary
Room Type
Hotel (10 rooms)
Facilities
Gym, Laundry Service (Available), Restaurant, Secure Parking, Spa
Itineraries featuring the Taj Nadesar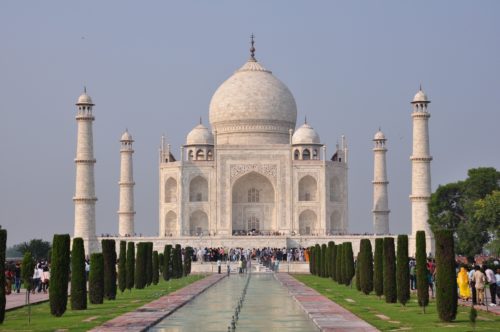 The best of Northern India with luxury tiger safari
13 Days
Our Favorite Varanasi Accommodation on a Map
Plan your Trip
Ready to start planning your own incredible adventure? We make the process stress-free and enjoyable.