Cape Town has it all—and it was extraordinarily hard to narrow this list down to just a few of our team's favorite places to sip in the Mother City. From elegant cocktail lounges and vibey rooftop bars to lively taprooms and unassuming speakeasies, Cape Town opens up a whole new world of mixology. Whether you consider yourself a seasoned wine connoisseur, a cocktail enthusiast, or you simply want to let your senses explore different flavors and aromas, the city invites you to raise a glass and say "salud" to new adventures against a breathtaking backdrop that elevates every sip. Wondering where to drink in Cape Town? Read on for our favorites…
1) Athletic Club & Social | 35 Buitengracht Street, City Centre
Step back in time to speakeasy-style sophistication. Picture yourself seated on a tasseled bucket chair in a cozy corner, sipping extravagant cocktails with premium spirits including Ketel One vodka, Patron Silver tequila, and Hennessy V.S cognac. The restored three-story heritage building, which dates back to 1900, was once a clandestine sanctuary offering a space where people from all walks of life could socialize under oppressive apartheid laws. Today, that rich history adds a layer of significance to every corner of The Athletic Club and Social. Multiple bars are spread across different levels, each with a unique charm. A restaurant featuring Mediterranean and Middle Eastern flavors and the first trio of inviting bars are located on the ground floor. Enjoy live music in the Trophy Room in the basement, or elevate your experience by choosing the top-floor lounge on the first floor, where you can enjoy breathtaking views of Signal Hill from the balcony.
2) Devil's Peak Taproom | 150 Cecil Road, Salt River
Found in a low-key converted warehouse in Salt River, a suburb near Table Bay in the heart of the city, the Taproom is the go-to spot for craft beer enthusiasts. Its location under the same roof as the Devil's Peak Brewing Company makes it the ideal venue to sample English, Belgian, and American-style favorites in a relaxed industrial-style space. Its warm ambiance, complemented by live music, long tables, and wooden benches, invite you to stay a while as you sip on an IPA and bite into an artisanal street-style menu featuring American diner foods. Think pulled pork sandwiches, corn dogs and a mouthwatering bite-size cheeseburger.
3) Gigi Rooftop at Gorgeous George | 118 St George's Mall, City Centre
If heaven can be found at the top of a staircase, you've arrived when you reach the sixth floor of the whimsical Gorgeous George Hotel. The aptly named Gigi Rooftop is a chic 80-seater oasis that resembles a fusion of living room sophistication and greenhouse elegance. Cape Town's leading design talents have transformed the heritage building into a true work of art. An emerald-green glass-panelled swimming pool lies just beyond your table, and sweeping views of whitewashed heritage buildings create an inspiring backdrop. While it may have a trendy exterior, its atmosphere is laid back and casual. Soak up the energy while the in-house mixologist—Leighton Rathbone—shakes up a menu with all the classics, plus cocktails featuring indigenous ingredients and local spirits. Try the tiki-inspired rum and juice cocktail in paradise.
4) Publik Wine Bar | 11D Kloof Nek Road, Tamboerskloof, Gardens
If you're looking for a special bottle that won't be found on the wine list, you'll want to uncork and unwind at Publik. The understated inner city wine bar serves sustainably-produced wine from small, independent South African winemakers found along the south coast of the Western Cape all the way to the Cape Winelands. Many of these are organic, biodynamic, or natural in their methods. Although it boasts an extensive collection of bespoke local and international wines, you won't find snooty wine connoisseurs behind this bar. Whether you're new to wine or have extensive acumen, the knowledgeable team will happily share their recommendations.
5) Planet Bar at The Mount Nelson | 76 Orange Street, Gardens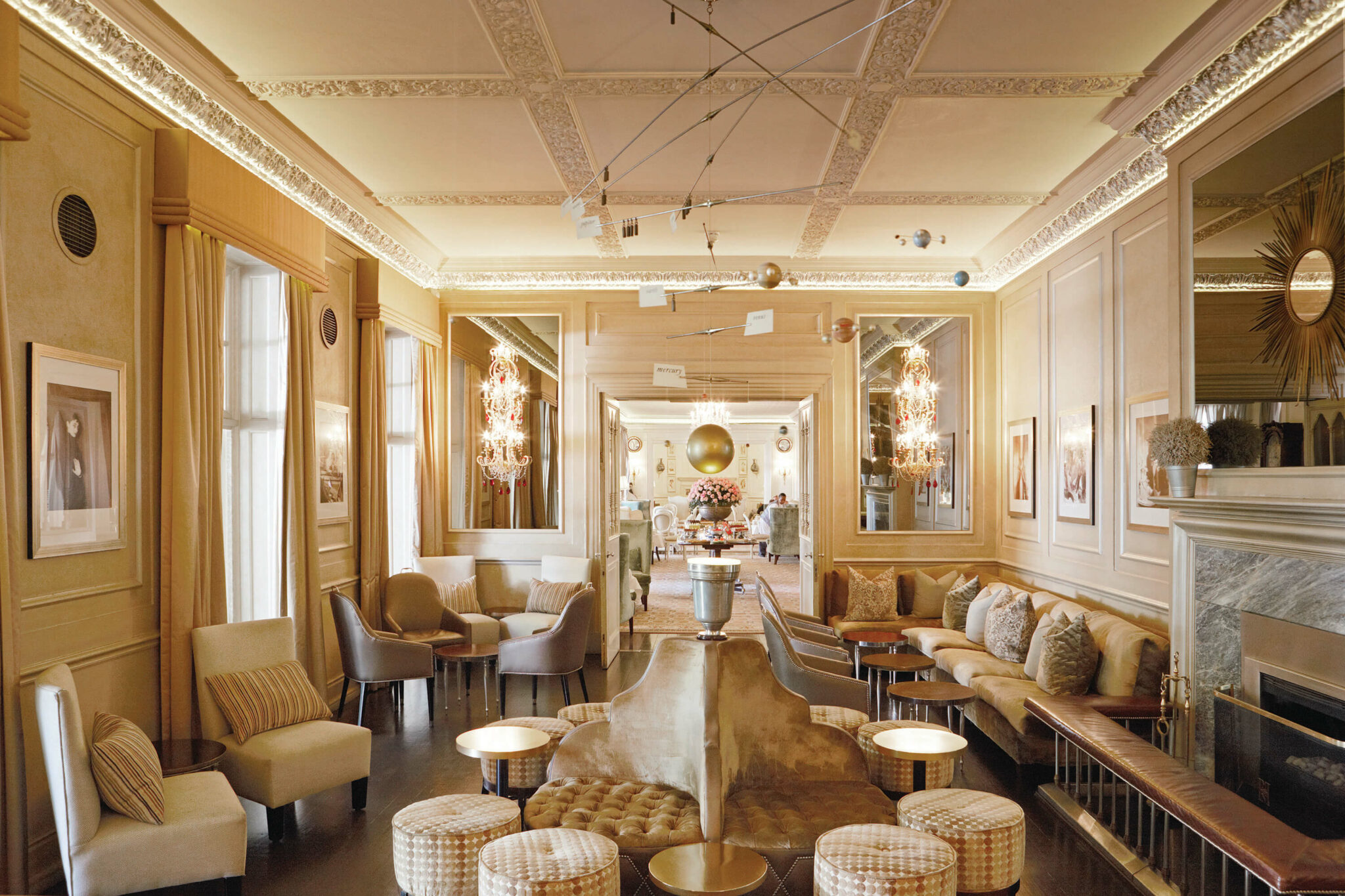 Indulge in old-world glamor at the grandiose but charming Planet Bar at the city's iconic "pink lady"—the Mount Nelson Hotel. The hotel, which opened in 1899, received its rosy hue in 1918 to celebrate the end of WWI, a trend that swept across Europe in the years that followed. Today, the hotel attracts discerning guests while Planet Bar is no different—it's where Cape Town's stylish crowd gathers to sample the finest champagnes, sundowner cocktails, and a carefully-curated selection of wines. Cozy up by the fireplace in plush chairs on colder days or bask in the summer breeze on the checkerboard-styled terrace as you indulge in delectable canapés and a velvety red.
6) The Art of Duplicity | Secret location in the East City
Tucked away in an alleyway behind a charming 1894 storefront lies a hidden gem inspired by the roaring twenties. When we say "hidden" we mean it literally. The Art of Duplicity is no ordinary jazz and cocktail speakeasy. To gain access, you need a secret password and address to an unmarked yet upmarket location. On arrival, you'll follow the doorman's prompts to enter a space resembling an underground bunker from the Prohibition era. Cotton sacks reach the towering ceiling, as does the bar, which glitters with rare liqueurs and bottled curiosities to indulge true connoisseurs. When the clock strikes 9:30pm on Wednesdays, Fridays, and Saturdays, the atmosphere comes alive with live jazz, which, despite the bunker-like walls, hits perfectly thanks to masterful acoustics. Ask your destination specialist—they'll know how to get you in.
7) The Gin Bar | 64A Wale Street, City Centre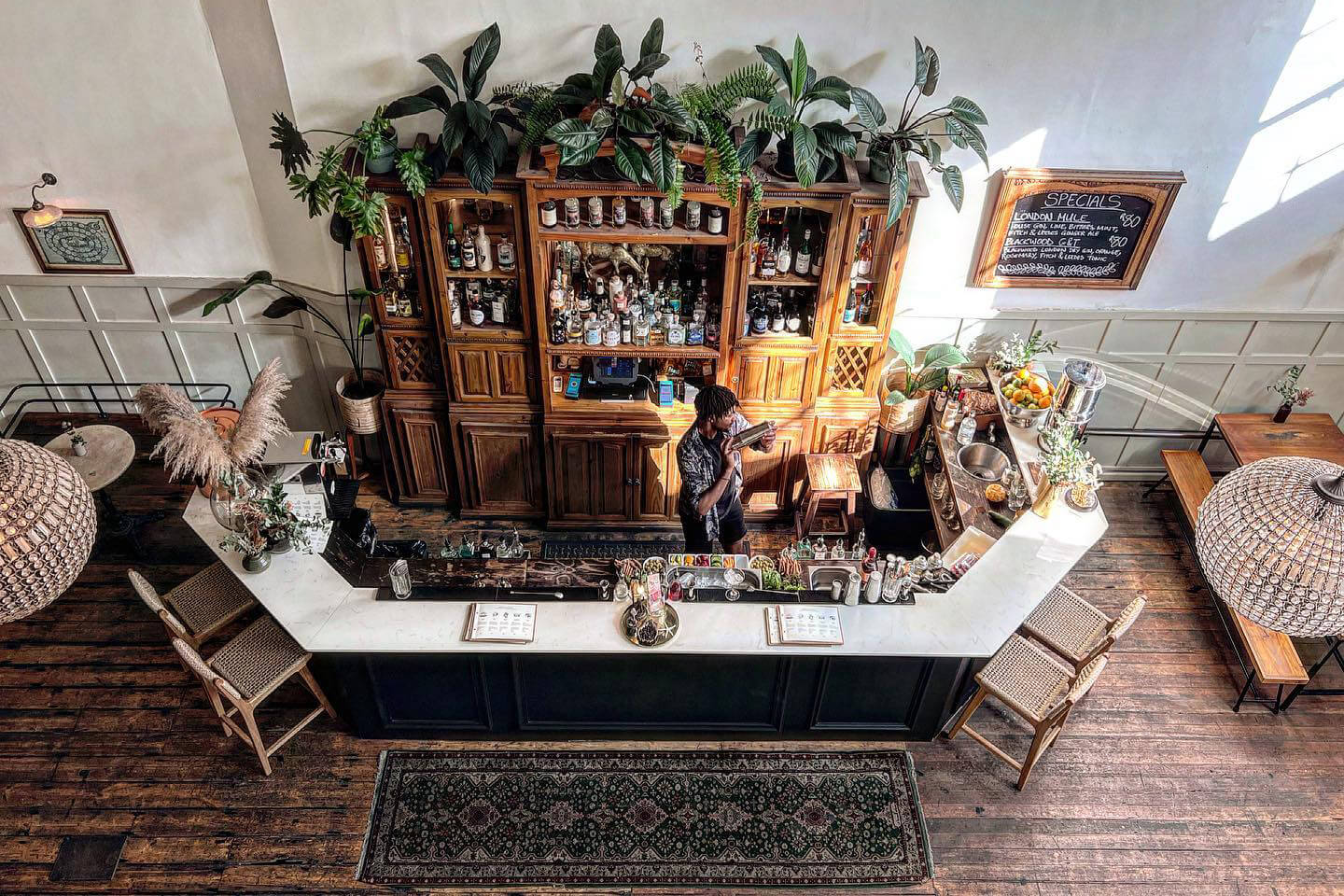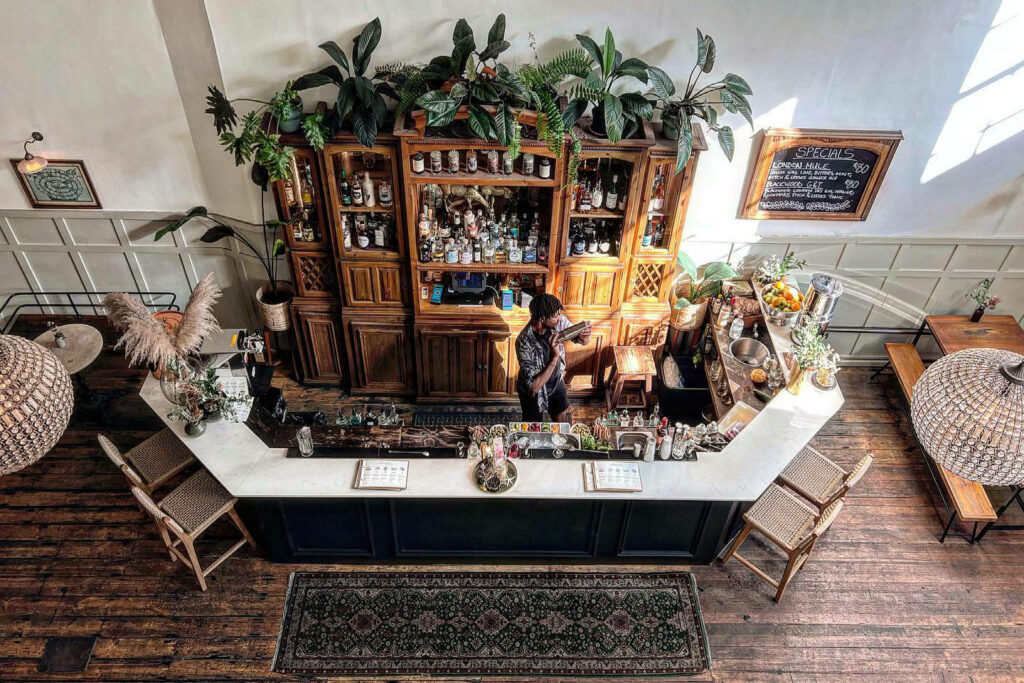 As one of Cape Town's original speakeasies, The Gin Bar has attracted quite a following among fans of the juniper-infused spirit. While it's no secret that this unassuming bar is one of the most loved in the city, many might not be familiar with the morbid history of its location. Accessed through the delectable Honest Chocolate Café, The Gin Bar is housed in a heritage building that was once, in fact, a mortuary. Safe to say, The Gin Bar revived the premises' past with an irreverent cocktail menu of "remedies." Made with Hope Mediterranean Gin, 'The Hope' is said to cure feelings of disconnect, while 'The Heart,' mixed with Inverroche Amber Gin, helps with all matters of love. The Gin Bar also extends to a selection of Méthod Cap Classique (MCC)—sparkling wine made in South Africa using the traditional French champagne method.
8) Cause and Effect | 280 Dock Rd, The Rocket Shed, V&A Waterfront
If you're looking for over-the-top cocktails that are playful and offbeat, Cause and Effect offers an experience you're unlikely to forget. Entertaining bartenders and mixologists concoct tantalizing experiential cocktails like the juniper, litchi and citrus-infused 'Drinkaterium'' presented in the most outlandish form. Their collection of copper pot still brandies is also second to none. Similar in taste to a cognac, Cape Brandy is made with grapes grown in the Cape Winelands and aged in oak casts for no less than three years.
9) The Willaston Bar at The Silo | The Silo Hotel, Silo Square, V&A Waterfront
Located on the sixth floor of The Silo Hotel, The Willaston Bar invites you into a world of architectural wonder. It's truly a marvel to behold. Paying homage to the historic first grain-exporting vessel, The Willaston, this chic spot treats you to breathtaking vistas of Table Mountain and the sprawling city below. Indulge in handpicked South African wine, French Champagne, a smooth whiskey, or savor a timeless cocktail like The Hugo made with Hendrick's gin, lime, basil, elderflower syrup, MCC, and cucumber. You'll find yourself cozily nestled by the iconic 18-foot geometric glass windows, enveloped in an ambiance that is simply enchanting.
10) Aegir Project Taproom | 65 Beach Rd, Noordhoek
A haven for beer enthusiasts and those curious to explore new flavors, Aegir Project Taproom is where you can savor true craftsmanship. As you step into this rustic yet inviting space, you're greeted by the malty aroma of freshly brewed artisanal beers, each one a testament to the passion and dedication of the brewers. From hop-forward IPAs to rich and velvety stouts, there's a beer to suit every palate. The knowledgeable and friendly staff will guide you through the diverse selection, sharing their expertise and stories behind each brew.
Now that you know Where to Drink in Cape Town, why not reach out to our team of experts to start planning your very own South African adventure starting in The Mother City?
Plan your Trip
Ready to start planning your own incredible adventure? We make the process stress-free and enjoyable.