Luxury | Polished | Experienced
Jamie Mehrotra's wanderlust was fostered on weekend getaways during a summer at Oxford while attending the University of Virginia. During her time away from "work" creating educational programs at the Smithsonian, she explored the world until her appetite for travel led her to Extraordinary Journeys—where she's worked for the last 11 years. She's one of our longest-standing most experienced employees and her teammates describe her as being efficient, intelligent, and organized. Some of Jamie's most memorable experiences in travel include being kissed by a giraffe at Nairobi's Giraffe Manor, quad biking on the Makgagkadi Salt Pans of Botswana, soaking up the sun on North Island in the Seychelles and of course her wedding in New Delhi! While Jamie, now based in Dallas, Texas, has traveled the world extensively, she loves to help travelers experience India and Chile—some of her favorite places in the world outside of Africa.
My Greatest Adventure

Glacier-trekking in Argentine Patagonia! My mom and I spent a month traveling through Chile and Argentina, and although neither of us are the least bit sure-footed, we committed to doing the signature activity in El Calafate. Being up on the glacier was unforgettable and that whisky on the (glacial) rocks at the end of the trek was an even sweeter reward for having pushed past boundaries.
My Favorite Destinations

There are few places I've traveled that I haven't fallen head over heels for, but New Zealand checks every box of perfection for me. It's a country of unsurpassed natural beauty. From soaring mountains and sparkling oceans to quirky and clean cities—of crystal clear skies, sensational food and wine, charming and warm-hearted locals who don't take themselves too seriously, solitude, and strong ties with its native culture. To have shared it with my husband shortly before my daughter was born was the icing on the cake!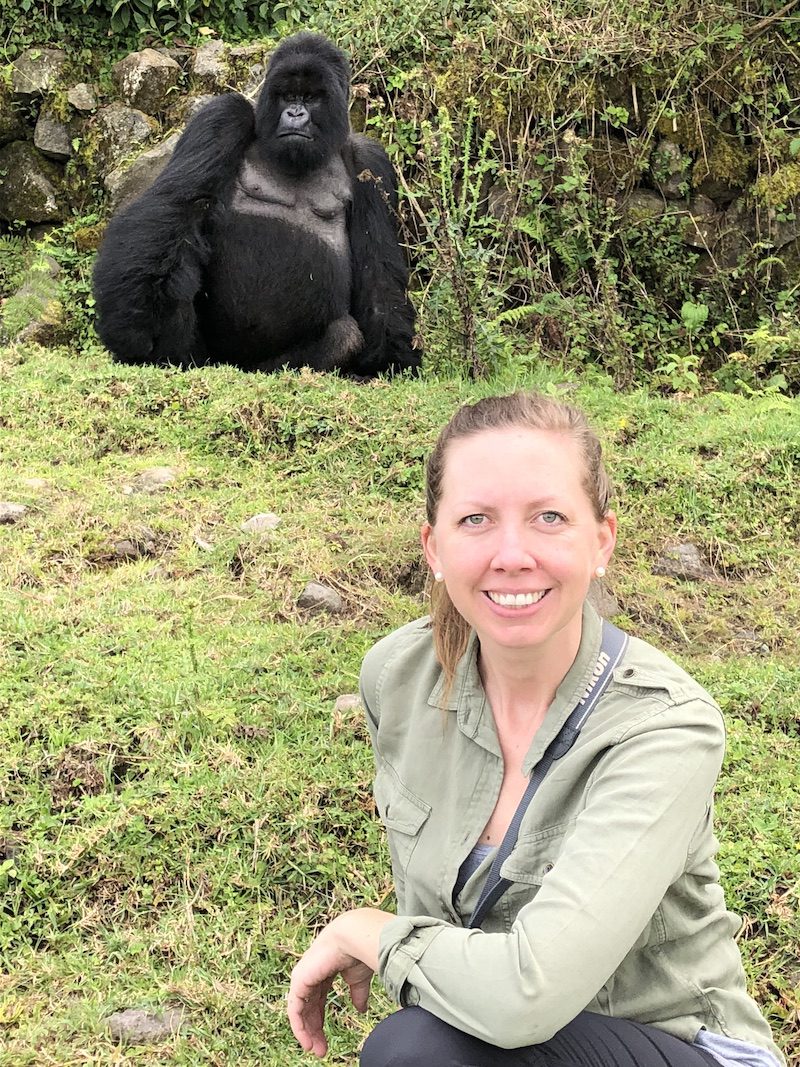 Top Countries I Have Travelled to:
Contact Us
Ready to start your own incredible adventure?
Fill out the form and we will be in touch