Ethiopia Safari: Step back in time in Ethiopia's north
Ethiopia is believed to be the cradle of humankind and has the richest historical heritage in sub-Saharan Africa. It's also unlike anywhere in Africa – in some ways, an Ethiopia safari feels like stepping back into the pages of the Old Testament.
From the medieval rock churches of Lalibela and the ancient city of Axum, one of the oldest continuously inhabited places in Africa, to island monasteries on the aquamarine expanse of Lake Tana, this itinerary takes in all the country's historic, cultural, and religious highlights. Add in the best accommodation on offer and the most delicious food – particularly for vegetarians – and you'll wonder why it took you so long to get here
Ethiopia safari: 13 days / 12 nights
DAY 6:
Drive to Axum, Sabean International Hotel
DAYS 11 & 12:
Drive to Bahir Dar, Kuriftu Resort & Spa
DAY 13:
Return to Addis Ababa, depart
Highlights of the best Ethiopia safari
This 13-itinerary begins with two nights at the Addis Sheraton in Addis Ababa. Visit the National Archaeological Museum and the 3.5-million-year-old bones of Lucy, one of humanity's most famous ancestors

Fly from here to the city of Mekelle and drive to Korkor Lodge, which is surrounded by the dramatic cliffs and unique rock formations of Gheralda Mountains. Explore scenic canyons and view the centuries-old frescoes decorating rock-hewn Ethiopian Orthodox cave churches. Outdoor activities include mountaineering and hiking

Drive to Axum, one of the most important historical sites in sub-Saharan Africa, and stay overnight at the Sabean Hotel. Visit the ruins of the ancient city of Aksum and Yeha Temple, thought to date back to about 700-800 years before the birth of Christ – making it the oldest standing building in the country

From here fly to the holy city of Lalibela, where you'll spend three nights at Mezana Lodge. Lalibela's 11 medieval rock-hewn churches, each carved entirely out of a single piece of stone, include subterranean monoliths, a network of interconnected tunnels, and chambers featuring magnificent frescoes

Fly to Gondar, the seat of power for the kings of Ethiopia for over two centuries, where you'll stay at the eco-friendly Gondar Hills Resort. Visit the fortress-city of Fasil Ghebbi; Gondar Castle, a medieval castle and palace complex; and the 17th century Church of Debre Sina, which features biblical murals

Drive to Bahir Dar, the capital city of the Amhara region, where you'll spend two nights at Kuriftu Resort. See some of the world's oldest medieval monasteries and churches on the islands scattered within Lake Tana, and discover the spectacular Blue Nile Falls
Price
$8,230 for each of two people sharing in 2020
Connect with your personal expert
Let us help you start planning a safari customized for you.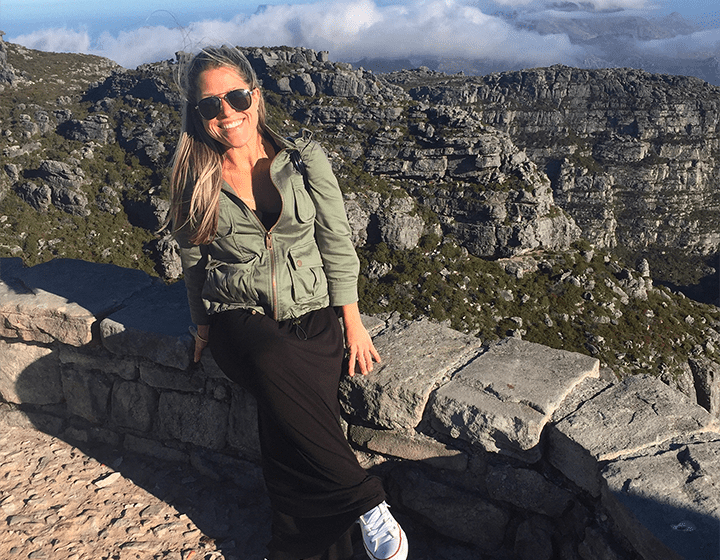 Jenna Stockman