In November 2016, Safari Specialist, Lara, traveled to Mexico's Baja Peninsula with her family. An easy five- to seven-night escape, Baja offers a wide array of options for active travelers while staying (relatively) close to home.
If you're looking for an alternative to the wildlife and adventure of the Galapagos, Baja might be perfect for you! In 2017, the Mexican government created a marine reserve covering 150,000 square kilometers around the Revillagigedo Archipelago, southwest of the Baja Peninsula. It's widely referred to as "the Galapagos of North America"—and for good reason! If you want to see blue-footed boobies and swim with sea lions, an adventure in Baja is just the ticket.
Read on to learn all about Lara's full trip below.
What better way to celebrate Thanksgiving than South of the Border? With just a few days to make the most of a vacation with the whole family, the Baja Peninsula was perfect for us. One nonstop flight to Cabo followed by a meet-and-greet at baggage claim and a 1-1½ hour road transfer later… We arrived.
Todos Santos & Los Colibris Casitas
Situated on the southern end of the Baja Peninsula, with expansive views of the Pacific Ocean, is Todos Santos, home to Los Colibris Casitas. This small hotel made up of individual villas reminds me of agriturismos in Italy. There is no lobby or concierge desk, but what you'll find are beautifully landscaped grounds, a nice swimming pool, great views, and a hands-on staff ready to answer your questions. This hotel is clean and cute and makes a perfect home base for your time in Todos Santos.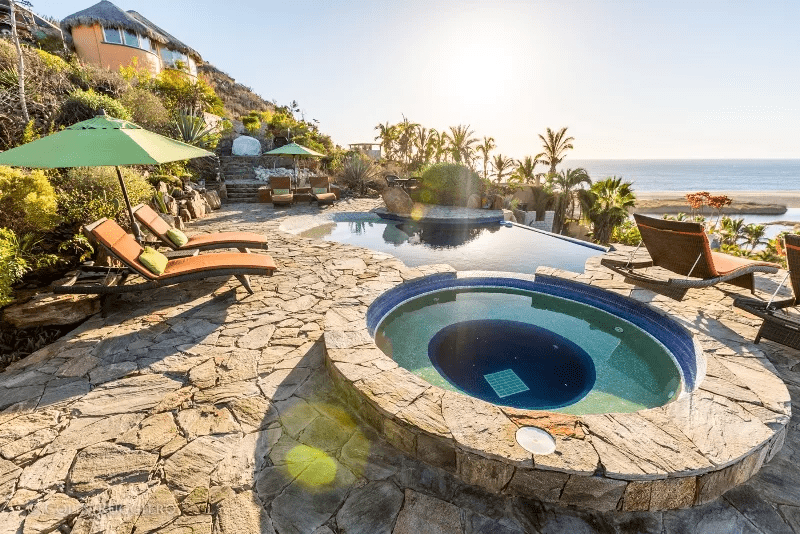 Delightful On-site Hosts at Los Colibris
Two things that really added to our trip were Bryan and Sergio, the proprietors and founders of TOSEA. Bryan met Sergio when she was on a kayaking trip in Mexico, and the rest is history. Their hands-on approach reminds me of Lewa House in Kenya, where the owners are on-site and contribute to the charm and overall experience. I was delighted by the ease and fun of our time at Los Colibris.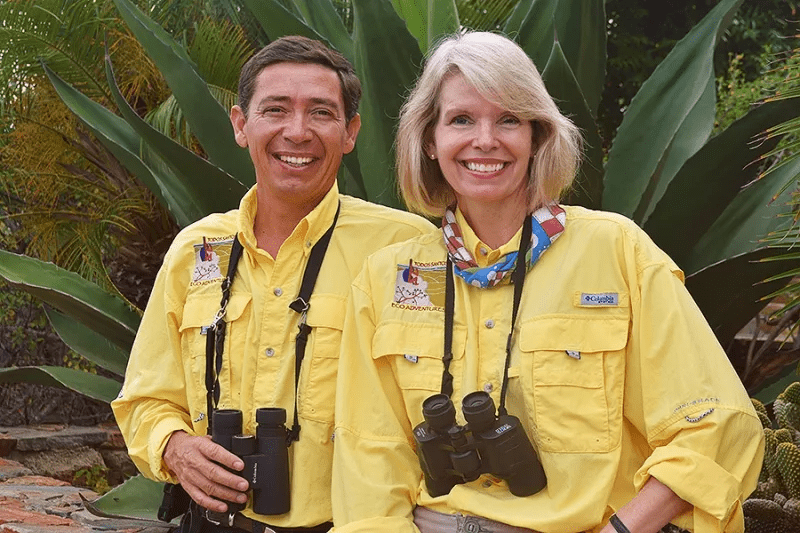 Activities in Todos Santos
Todos Santos and the surrounding areas offer a delightful assortment of activities for nearly every type of traveler:
Half-day walking tours of Todos Santos

Cooking classes

Yoga

Nature walks

Surfing

Hiking (including full-day and multi-day treks)

Overnight whale-watching excursions

Releasing baby sea turtles into the surf

Fishing
Each morning, after a delicious homemade breakfast at the hotel, we set out on adventures in the area. Todos Santos is not a "safari" destination in the least, but it is a small, authentic Mexican town with history. In fact, Todos Santos is increasingly found on lists of top travel destinations. In 2006, the Mexican government even designated Todos Santos a "Pueblo Mágico," one only about 100 small towns in the country honored for their natural beauty, cultural riches, and historical relevance.
Sergio is a history buff and will lead you on a half-day walking tour of the town. After, you'll sip handcrafted drinks on the rooftop of an old building followed by dinner at a Mexican restaurant.
Regarding meals, I suggest an onsite cooking class with the hotel's chef for a lovely evening. Los Colibris doesn't offer lunch or dinner, but the chef is passionate about both his work and trying new things. He offers you a special class based on your tastes, like fresh margaritas and homemade guacamole for me!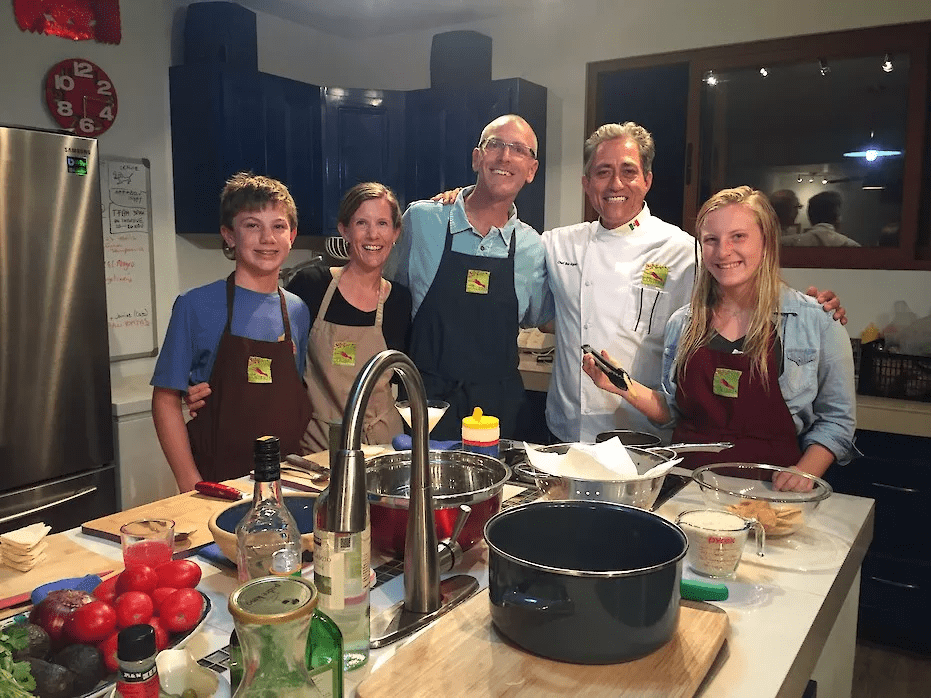 For relaxing activities, enjoy yoga on the platform or nature walks on the grounds.
The beautiful beach is a 15-minute walk from the hotel, but you can't swim at this location—the waves are huge. Offsite, a few miles to the south, join an instructor for some of the best surfing in the country on waves suitable for beginners to advanced surfers.
Then, take to the land on a gorgeous hike. Hike for a just a few hours or opt for a full day trip or a pre-planned multi-night trek across the Baja Peninsula.
In the winter, a great overnight excursion is Magdalena Bay, three to four hours from Todos Santos. Incredible, up-close whale watching in Zodiacs (inflatable boats) get you close to the action: Gray whales come into the bay with their babies around this time of year!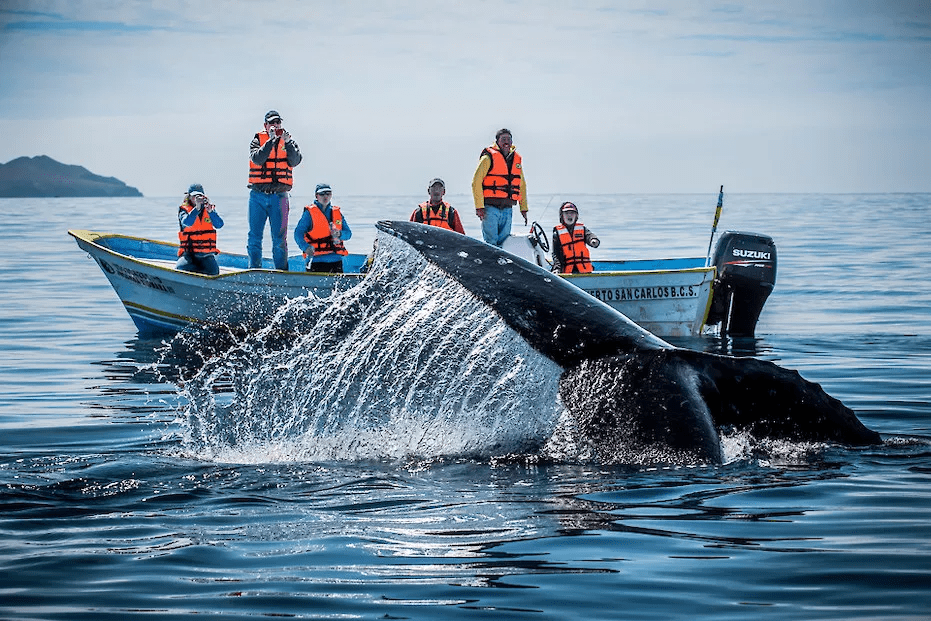 We also enjoyed releasing baby sea turtles into the surf, fishing, and whale watching for humpbacks right in the waters near Todos Santos. Los Colibris excels at creating intimate, small-scale moments around experiences that are simultaneously low-key and high-quality.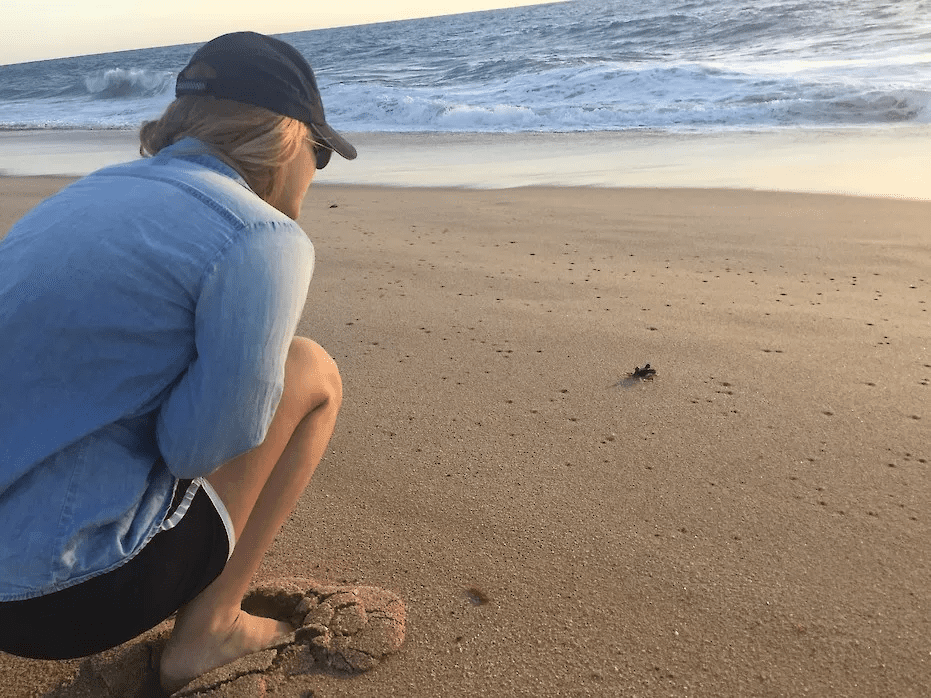 Isla Espíritu Santo & Camp Cecil
After two to three nights at Los Colibris, it's time to explore Isla Espíritu Santo located off the eastern shore of the Peninsula and part of a UNESCO World Heritage Site. The transfer only takes about 1-1½ hours.
Depending on arrival time, overnight in a regular hotel at La Paz (another small Mexican town) or continue directly to Isla Espíritu Santo, an undeveloped island in the Sea of Cortez and your glamping destination.
For an added dose of adventure, take a small boat to reach the island. En route, if the season is right, you can stop and snorkel with enormous whale sharks!
Cautionary tale: These creatures are huge, and one of the whale sharks almost whacked my husband with its tail!
Continue the boat ride for another 1½ hours. Unfortunately for us, it was overcast and bumpy the rest of the ride. But as soon as we arrived, the wind died down, and the sun came out from behind the clouds. It was definitely well worth the ride!
Glamping on the Beach at Camp Cecil
We were delighted to arrive at our home on the island, Camp Cecil, a true eco camp that perfectly combines barefoot luxury with sustainability. (Just wait until you see the views from your private luxury tent on the beach!)
Like camps in Africa, Camp Cecil is only designated a small concession on the island. As such, the Meru-style tents are closer together than I'd prefer, but the camp offers an intimate experience to guests.
Bonus: The food is fantastic!
There are shared bathroom facilities that are separate from the tents, consisting of two composting toilets and two showers, which worked well.
Helpful hint: If you put out a flag when you're in there, nobody bothers you!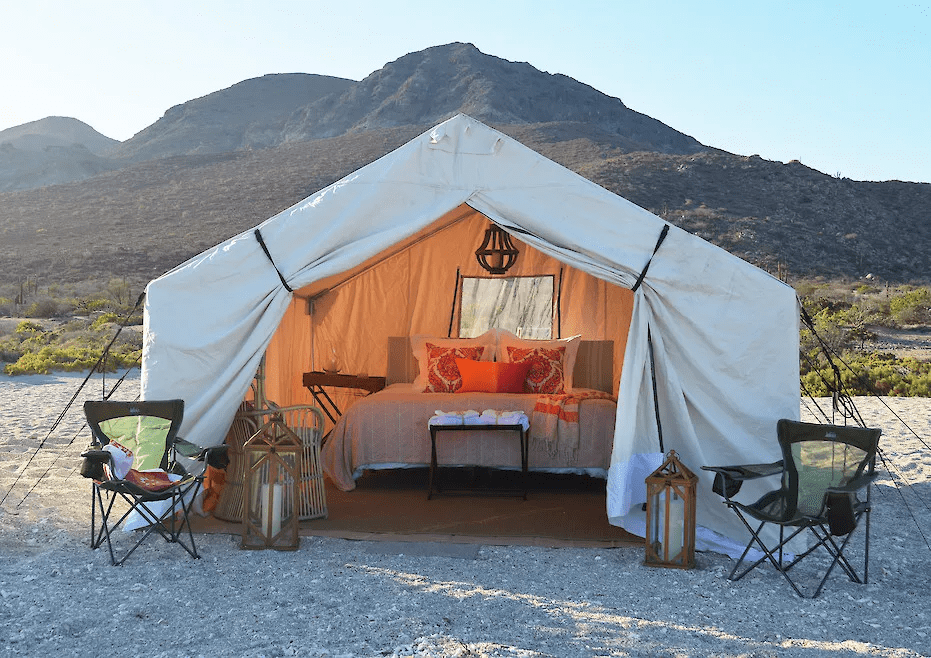 The whole camp atmosphere is cheerful and friendly. Similar to safari camps, the staff is huge, including biologists, naturalists, kayak specialists, etc. Each evening, you'll have the chance to relax with a drink in hand, looking out over the calm water and discussing the next day's agenda with your guide.
Activities on Isla Espíritu Santo
One of our favorite activities was a long hike on a different island. Other fun excursions on offer are trips to scuba dive (at an additional cost) or snorkel. Our favorite snorkel spot had a sea lion colony. The baby sea lions are fearless and swim right up to you—it was really, really fun! You can also go to see the blue footed booby colony. With so much wildlife, a stay on Espíritu Santo feels like a mini-Galapagos getaway!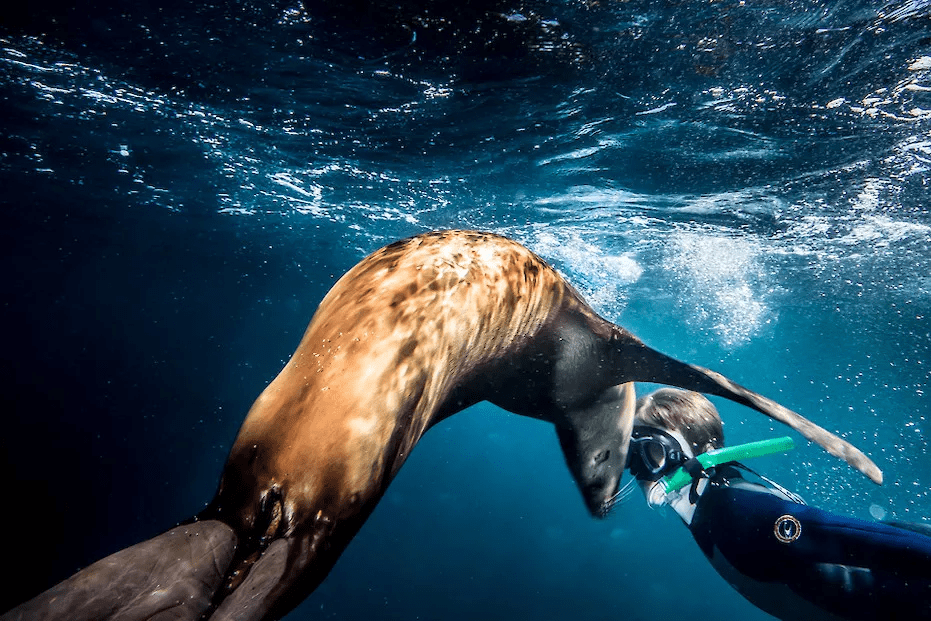 Around camp, it is easy to paddleboard or kayak on your own. If you venture farther afield, a wildlife guide will accompany you. It's a great way to learn more about the fascinating ecology of this area.
While people don't live here permanently anymore, except for a handful of local fishermen who were grandfathered in (there are two brothers in their 80s and 90s who head out daily in basic pangas to fish), your guide will fill you in on the history of the settlements in the area.
Camp Cecil provides fantastic access to snorkeling, hiking, and pristine beaches without the crowds. I suggest three nights on the island, but a two-night stay is doable.
Return to Los Colibris
After three nights at Camp Cecil, we returned to the mainland and Los Colibris for one final overnight. It was nice for us to have time to organize and enjoy the last night of our trip, but it is possible to continue straight from the marina to the airport for your international flight home.
6 Reasons We Love This Take on the Baja Peninsula
Here's why a trip like this to the Baja Peninsula might be just right for you:
This trip is ideal for active adventure travelers versus the casual beach-goer.

You love being in and around the water (because you will be in small boats much of the time!).

It's affordable! Baja feels like a quickie adventure getaway, similar to the Galapagos, but at a fraction of the price.

The atmosphere can't be beat. You'll have some of the friendliest hosts in Mexico!

This is the perfect destination if you're short on vacation time or want to spend less time in-flight.

You love wildlife! While the feel of this trip is very different from an African safari, there's still plenty of the natural world to enjoy. (Yes, you will see blue footed boobies and sea lions!)
Say Hello to Baja!
Ready to start planning your own incredible Baja Peninsula adventure? We make the process stress-free and enjoyable. Call or email us today to explore your best options for a seaside getaway you'll never forget!
Then, start packing that suitcase because we've got all the details covered
Plan your Trip
Ready to start planning your own incredible adventure? We make the process stress-free and enjoyable.
Our favorite Mexico Safaris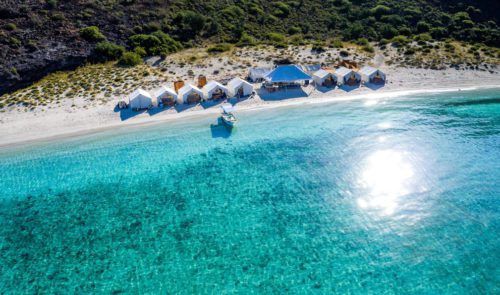 Rugged Sierra mountains, glamping on an uninhabited island in the Sea of Cortez, and charming Todos...
8 Days