Do you want to connect with local communities and make a positive impact on the places you travel? Is authenticity and respect for the people paramount? Do you worry about canned, exploitative, inauthentic encounters that just feel…wrong? We do, too! And we're as put off by them as you are.
When you safari with Extraordinary journeys, you can rest assured we've vetted every one of these experiences. They're as real as they look, and you're not paying for a show. You're providing meaningful support and meeting people who are genuinely glad to have you there.
Read more to discover why when you travel with us, your experience meeting a new community will finally feel just right.
An Interaction, Not a Transaction
When your safari with us includes meeting the community, you see the truest, most natural representation of the people and their lives. This is not an amusement park, and you haven't bought an entrance pass.
Whether your destination is urban or in the bush, we partner with the best properties and local operations in the business. You are never asked to give money to the community at these lodges. Your visits are not a monetary transactional exchange. They mean far more than dollars and cents.
Our partners build relationships with the community over many years by supporting local schools, clinics, farms, and economic initiatives. By staying with these community-minded properties, you support their efforts, too. You bolster grassroots work that creates meaningful, lasting change for the better.
It comes as no surprise, then, that you are the beneficiary of this goodwill. The communities you meet know you to be a friend and advocate. Nothing more, nothing less.
Are you worried about being the umpteenth Westerner to visit a local community? Don't be! Most of the areas where we make these connections have not been overrun with visitors. You are actually an interesting novelty and a fun interruption in an otherwise normal day for these people. Rest assured you and the hosts share the same goal: to get to know someone who is different. It is as simple as that.
Camps and Lodges We Trust
We go out of our way to work with partners that offer particularly good visits to their community projects at all their camps and lodges. Two perennial favorites are Wilderness Safaris and Singita–especially their Tanzania properties and Pamushana Lodge in Zimbabwe.
Read on to discover camps and lodges all over Africa that offer authentic and natural interactions with traditional people.
Elephant Watch Camp – Kenya
Tucked into Samburu National Reserve, Elephant Watch is a truly magical place where the local Samburu are a part of everything you do. Every driver and guide is accompanied by Samburu moran (warriors), as are all walks.
Each day at Elephant Watch is different and unique. You're welcomed into world you never knew existed. Nestled among a massive spread of Acacia and Kegelia trees along the Ewaso Nyiro river, it's a haven for elephants. The hosts describe Elephant Watch as "one of the few places in the world where you can have unusually close encounters with elephants."
Your host is Saba Hamilton, a well-known TV presenter and producer of wildlife documentaries, and the daughter of elephant researchers Iain and Oria Douglas-Hamilton.
Here you're guaranteed an authentic experience. As such, you have to be willing to "go with the flow" and have a sense of adventure. If you're looking for silver cutlery at dinner and sand between your toes, Elephant Watch is the place for you.
Tassia – Northern Kenya
If you're looking for a corner of Kenya almost untouched by modern life, Tassia is it. While the wildlife-viewing opportunities aren't as plentiful as in other areas, you're guaranteed a very unique cultural experience in a truly remote location. Like Elephant Watch, this is one of those go-with-the-flow destinations (and we wouldn't have it any other way). Just know that you won't be able to get your every wish at a touch of a button. Traveling here is an act of love; it's a fabulous place, and we're confident you'll love it, too.
Chem Chem – Tanzania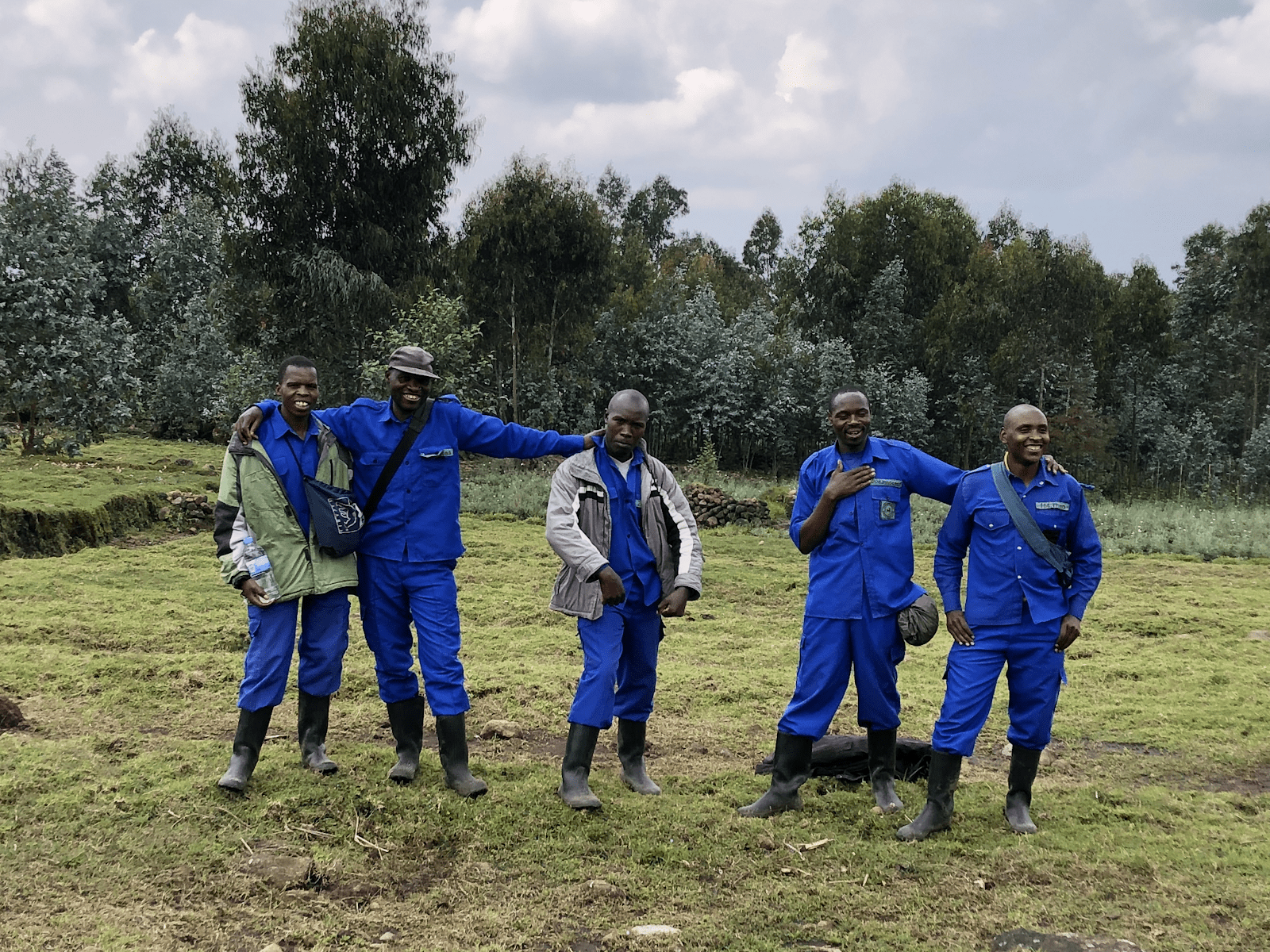 If you're looking for a more relaxed pace, Chem Chem offers safaris perfectly suited to slower exploration. They also offer excellent community guide interaction. We love Chem Chem's perfect combination of luxury, attention to detail, and genuine cultural exchange. If you're looking to recalibrate and get a bit grounded while on safari, this is the place to be.
Serra Cafema – Northern Namibia
This corner of the world is home to the semi-nomadic Himba people. They're among the world's most traditional societies. Dressed in goat skins and adorned with fat, they are a beautiful and intriguing people.
Serra Cafema, near Namibia's Skeleton Coast, is of the few places where you can encounter the Himba without imposing on their way of life. They go about their daily routines in close proximity to the camp. Occasionally, they'll drop in to visit–and may or may not be happy to pose for photos.
The lodge's owner and staff have shown great restraint and respect in their dealings with these proud and strong people.
Encounters with the San People – Botswana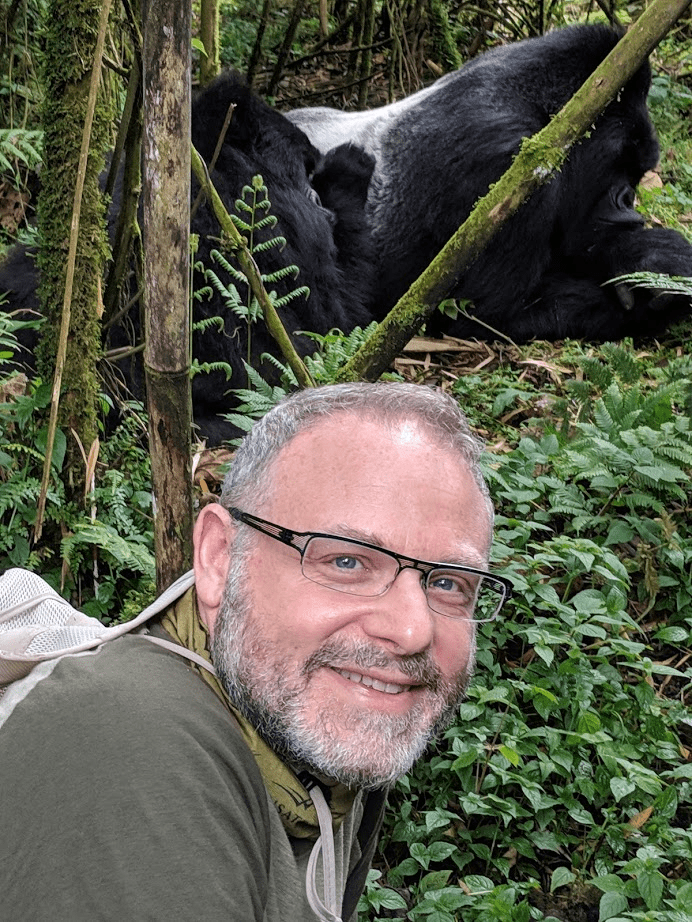 Going out on a walk with a San Bushman is quite an experience. The San live completely off the land. It's fascinating and humbling to witness their work in building a fire, finding water and termites, and setting traps.
For travelers with more time, week-long excursions can be organized. You'll delve much more deeply into an ancient and very spiritual culture that is under attack.
Our favorite camps in this region are:
Pamushana Lodge – Zimbabwe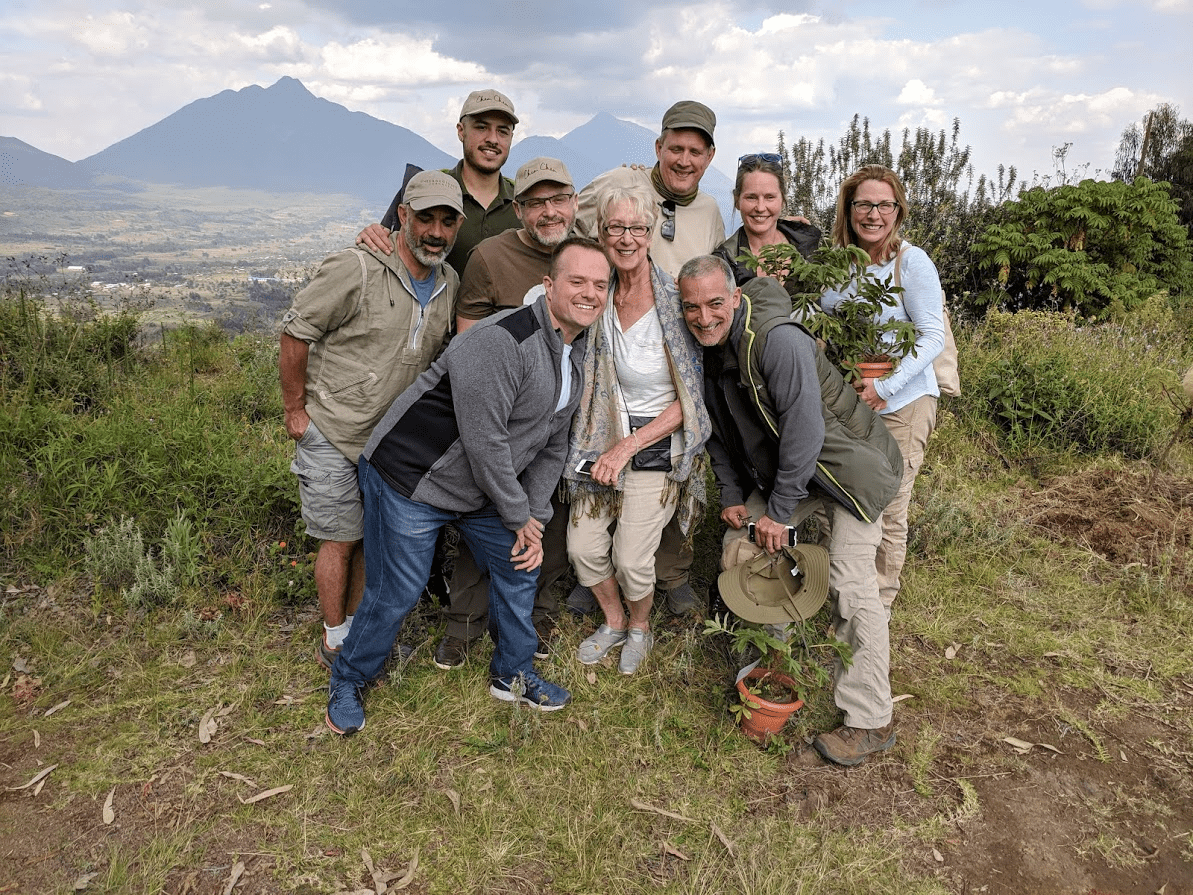 Nestled within the pristine Malilangwe Wildlife Reserve, Singita Pamushana is Zimbabwe's most luxurious safari lodge. And because the camp is so remote, community visits from travelers are a very welcome diversion for the local Shangaan people.
Rest assured their hospitality is anything but staged. They're genuinely excited to have visitors! The Malilangwe Trust has a long history of supporting the community. As such, much goodwill has been built up over the years. You'll see this borne out when you are welcomed not as a "tourist" but as a friend.
Kisima Ngeda – Tanzania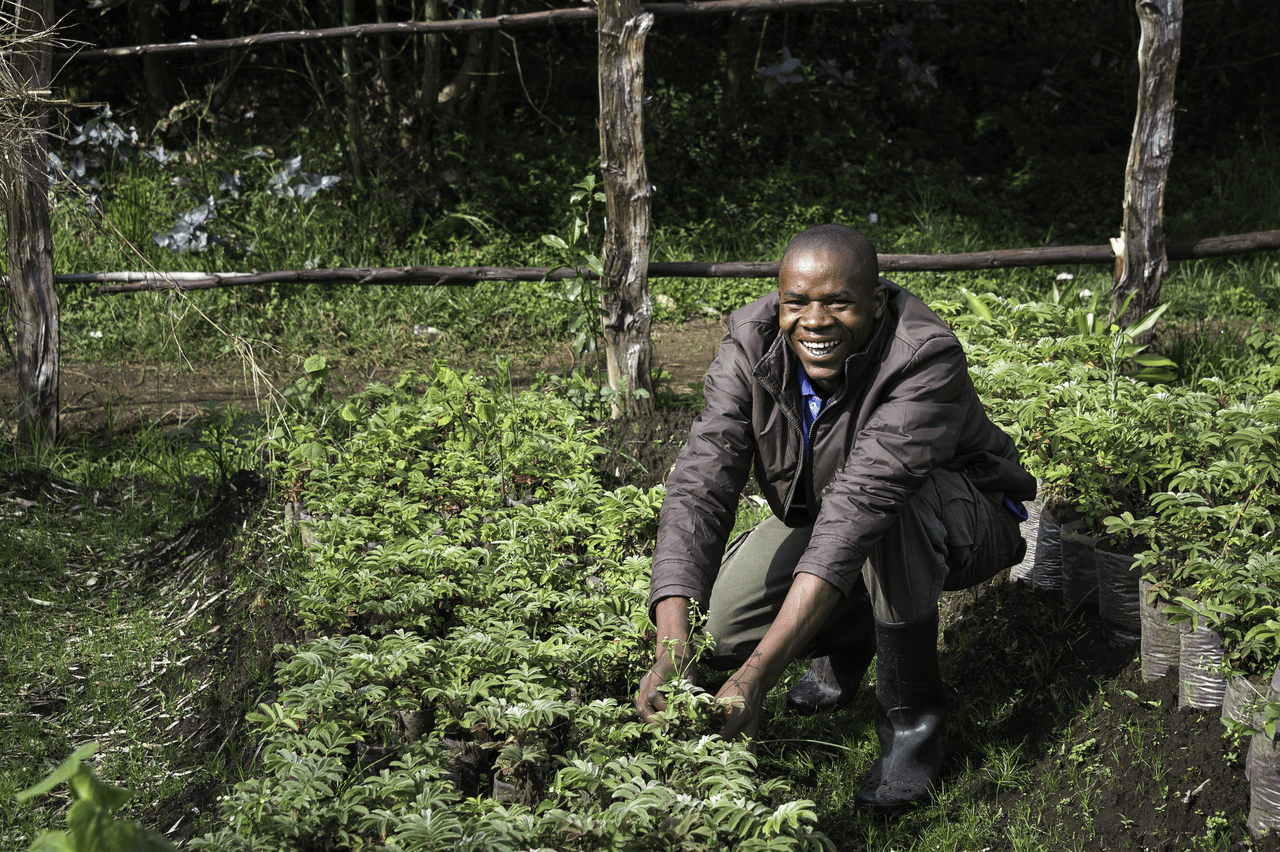 A stay at Kisima Ngeda guarantees a very authentic cultural experience. The local tribes are the Hadza (hunter gatherers) and the Datoga. Travelers have the option of accompanying Hadza men and boys on their daily hunt.
The camp is owned by Chris Schmelling and George Mavroudis, a third-generation Tanzanian and one of Africa's outstanding guides. For an even more in-depth experience, you can opt for a privately guided safari with George. You'll be glad you did!
Lale's Camp – Ethiopia
EJ co-founder Marcia Gordon can't say enough good things about her transformative, intimate stay at Lale's Camp in Ethiopia's remote Omo River Valley.
This trip has it all: rich history, gorgeous landscapes, sleeping out under the stars, wildlife sightings, and a warm welcome from the Kara people who will make you feel like family, not a tourist.
Feel good about the way you're traveling and interacting with this corner of the world and go home with some major bragging rights. There are few places left on earth quite as spectacular and remote as this.
Imvelo Safari Lodges – Zimbabwe
We love Imvelo's deep commitment to serving the community and supporting conservation. From maintaining game water supplies and over 170 miles of fire breaks to building schools and providing dental and optical care, Imvelo does it all.
Urban Experiences for an Afternoon
Staying at remote, rural camps and lodges isn't the only way to connect with local communities! We offer several urban experiences perfect for an enlightening afternoon of service, fun, and true cultural exchange. Here are two of our favorites.
Jifundishe – Arusha, Tanzania
We get nothing but rave reviews from our clients who've visited this project. The name, Jifundishe, is the Kiswahili word for "teach yourself." Jifundishe funds and manages initiatives to develop the community through both formal and informal education. They place special emphasis on empowering youth and women.
You'll have the opportunity to work in the library, read stories to young children, and visit the health clinic. This is a bustling, change-making non-profit with lots going on. It's worth noting that Jifundishe is one of the few projects we've come across that knows how to utilize visitors well. Your time and energies here truly will make a difference.
Uthando – Cape Town, South Africa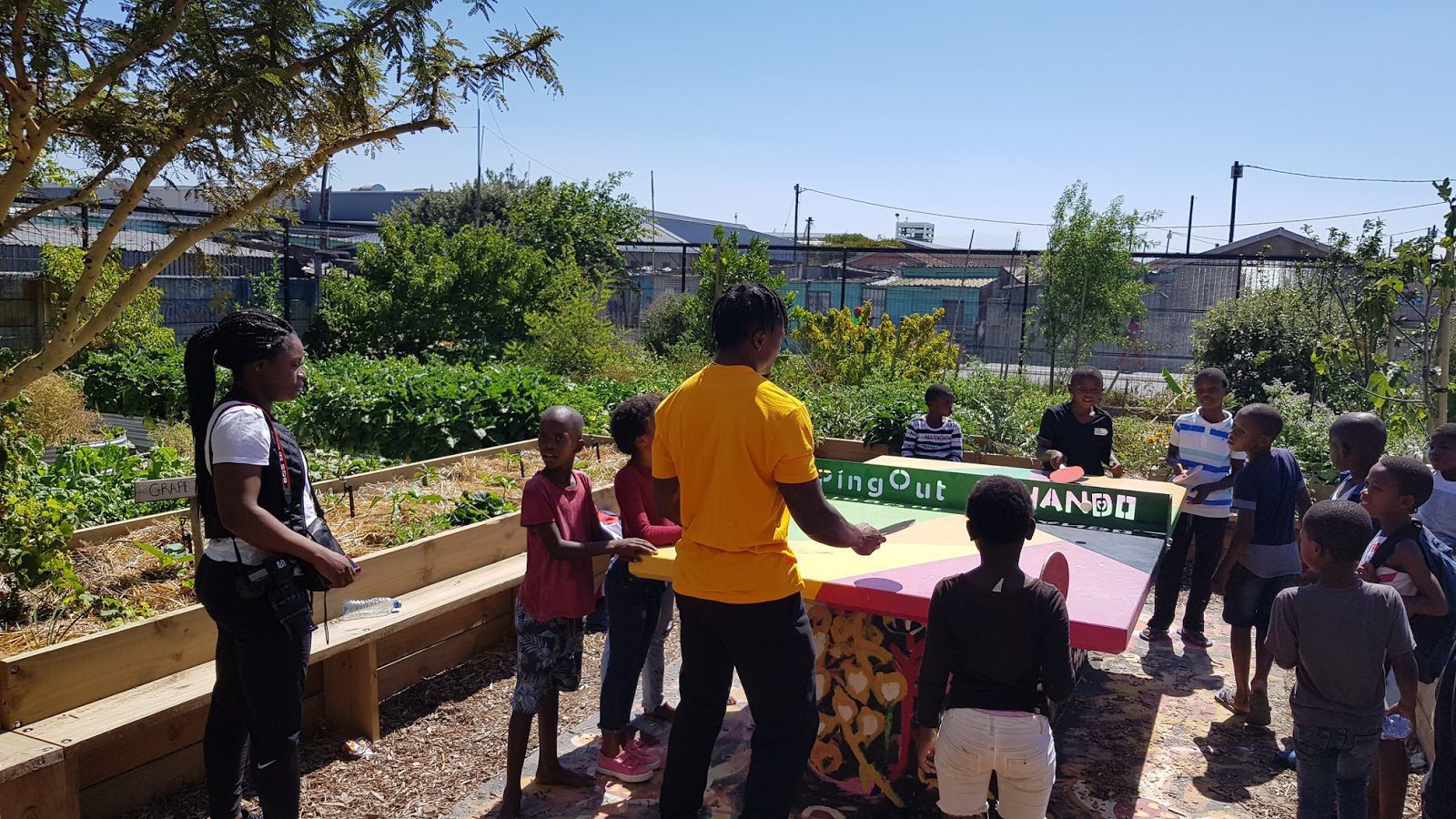 Uthando is an umbrella organization that supports a varied collection of "independent, well-managed, innovative, and inspiring community development projects and charitable organizations." It was developed specifically for travelers who only have an afternoon to spare but who still want to make a positive mark on the local community.
A visit to a Uthando-supported project will offer you a window into just one of the many volunteer projects in Cape Town. Money paid toward your experience goes directly to the program where you serve.
Some of the most popular programs are community centers for the elderly. The people there love to tell their stories, and for a visitor who has never heard them, the stories are fascinating! It's a huge win-win for both parties!
Something for Everyone
With such a wide variety of options all over Africa, we can match you with the perfect experience to connect with the local community and make a difference there. No matter your style, we have something you'll love:
Ample opportunities to support wildlife conservation
A slowed-down pace with time to savor your surroundings
Authentic, sincere, fulfilling interactions with local communities
Walks alongside local guides who will share with you their way of life
Experiences in both rural, off-the-grid and urban locations
The satisfaction of knowing your visit is a positive cultural and economic investment in the community you meet
Plan Your Trip Today
Ready to start planning your own incredible African adventure? We make the process stress-free and enjoyable. Call or email us today to explore your best options for a safari holiday you'll never forget!
Then, start packing that suitcase because we've got all the details covered.