How to Explore Amazing Cape Town: 10 Unique Tours We Love, With so much culture, history, food, and nature to explore in Cape Town, getting a good overview of the city can feel daunting. We take all the guesswork out of seeing the sights, offering custom-tailored private day tours for all sorts of travelers.
We recommend at least a half-day tour to get your bearings. But really, a full-day Cape Town tour is best. Our expert guides can adapt the itinerary to your interests.
The first set of tours below (Explore, Active, Family, and Quirky) will inspire you to get thinking about what sort of unique spin you'd like to put on your own tour. These are just examples of what your day could look like; we keep everything flexible and can adapt based on the mood that day—and the weather, of course!
In the second section of the blog, we delve a little deeper into tours with specialized, interest-specific ways to explore Cape Town. Whether you're interested in community visits, Nelson Mandela, food, medicine, Jewish heritage, or art, we have an eye-opening one-of-a-kind tour to pique your interest and show you the Mother City from an enlightening new perspective.
Cape Town with Our Extraordinary Guides
Below are four exceptional ways to explore Cape Town with our best vehicles and guides. These days are very flexible, and we can adapt the itinerary throughout the day to suit your needs and interests. Read on for four adventurous, inspiring ways to see Cape Town.
Note: the cost for each of these four tours is approximately $340 per person (based on 2 passengers in 2019).
Explore Cape Town Tour
Take the cable car to the top of Table Mountain for incredible, soul-thrilling panoramas. A short hike later, having left the crowds behind, peer down at the fascinating city sprawled out before you, and view magnificent stretches of ocean. Over freshly brewed coffee and home-baked treats, let the stories of Cape Town be brought to life by your guide, getting your bearings from this ultimate vantage point.
With a better understanding of the city layout, descend Table Mountain for a stroll through the inner city. Soak up the magical vibe of Cape Town through a combination of tales of the past juxtaposed with modern-day culture. Meet some of the absorbing communities which form the town's vital building blocks.
Focusing on food, design, arts, and crafts, we uncover a selection of historical sites, such as Company's Garden, Greenmarket Square, and St. George's Cathedral, buildings and monuments which stood as the backdrop for memorable, world-changing icons.
Depending on your interests, touch on the fascinating and controversial politics that have shaped the city. Delve into recollections of the once-vibrant District Six community or perhaps the occasion where Mandela made his first free speech.
Continue your exploration, heading to the Bo-Kaap, with its brightly coloured 17th century houses, cobblestone streets, Muslim shrines, and beautiful mosques. Visit local upliftment projects making a positive impact on the lives of local artists and crafters. Along the way, you'll discover the immense talent of this city, through gallery exhibits, street art installations, and the urban regeneration of historical suburbs.
Bree Street is a hotspot for artisans, fashion, jewellery, and interior design. And as if the sights weren't enough, you'll take in fragrant, mouth-watering aromas from a variety of foodie gems.
End the day mingling with locals at a cool city haunt, rooftop bar, or beach cove, sundowners in hand.
Active Cape Town Tour
Your ascending cable car reveals increasingly breathtaking views over the city and an endless sea, until you stand atop iconic Table Mountain. Leave the noise behind, and hike away from the crowds, keeping watch for wildlife and rare plants—if you can pry your eyes away from the incredible vistas.
Travelers feeling strong can proceed up to Maclear's Beacon (the highest point on the mountain), for 360-degree panoramas. Fresh coffee and home-baked treats revive the body before you head back down to sea level and hop on bikes to cruise the Sea Point Promenade.
Cycling along this buzzing stretch of urban life, take a look at interactive local art installations. Cape Town's artistic diversity and talent are clearly evident in numerous original creations which span a range of topics from rhino conservation to Nelson Mandela's Robben Island history.
Bikes are dropped off at the V&A Waterfront where you'll explore the Watershed's quirky craft, design, and township art projects, geared toward community upliftment.
Walk the cobbled streets of the Bo-Kaap with its brightly-coloured 17th century houses. Guided by your individual interests, visit a selection of fascinating historical, artistic, or culinary highlights.
Touch on politics when you visiting Parliament and the Company's Garden, or awaken your taste buds with samples from the food artisans along Bree Street. Discover both fine art and street art in Cape Town galleries, or perhaps meet trend-setting local fashion designers.
As the day draws to a close, what better way to wrap up than sipping G&T's in one of Cape Town's underground gin bars or savoring cocktails in a cool local hangout?
Family Cape Town Tour
Up the mountain you go, the cable car revealing the incredible vistas of the city and ocean the higher you climb. On reaching the top, move away from the crowds to track a dassie (local rock rabbit), then take a break for a well-earned hot chocolate and delicious baked goods.
Returning to sea level, hop on a bike and cycle along the Sea Point Promenade for a treasure hunt. You'll even get to use a map to follow in the footsteps of a San Bushman, Cape Town's earliest inhabitants. The treasure map points to clues along your 3- to 5-kilometer Atlantic Seaboard course and helps bring to life the stories of the Cape in a most engaging way. (The cycling is suitable for all ages, and a bike trailer will be used for the littlest of explorers.)
Stopping at art installations en route, listen to the story of Nelson Mandela while gazing out towards Robben Island where he spent so many years imprisoned.
Staying safe and off the road, you'll head into Green Point Park for a fun introduction to the unique Cape flora and fauna before lunch.
Once energy levels have been replenished, it's time to explore the city's uplifting urban art projects, District Six, and interactive sites like the Apartheid Benches which bring to life the history which has shaped the nation. (This is especially terrific stuff for teens and older "kids.")
Families with younger children proceed to the Kirstenbosch National Botanical Garden for an afternoon of running rampant within the estate. Follow a treasure map which leads between treetop canopy walkways and prehistoric cycad gardens (complete with dinosaurs). Jump over stepping stones, climb Van Riebeeck's historic hedge, and barrel down lawns in search of Claude the Clawless Otter.
Slowing things down, end the day at the beach. While parents sip sundowners with their feet in the sand, tired, happy kids burn away the last of their energy. They can even make use of an on-board toy box, playing beach games with their energetic guide.
Quirky Cape Town Tour
This is the grittier, real Cape Town: edgy, artsy, and bursting with culinary flavor and creativity. Your first destination is the top of Table Mountain, the cable car spreading the city out before your eyes as you rise above the rest of the world.
Back down on Earth it's "bean time." Enjoy some of the finest in-house coffee varieties, blended and roasted with true skill. Hit the streets of the East City Precinct, the trendy zone known as the "design district," home to art studios and hipster hangouts. From Buitenkant Street to the Castle of Good Hope, it's a treasure trove: fashion and jewellery boutiques, studios, quirky home decor, atmospheric pubs, craft beers, and concept stores.
Along the way, you'll touch on some of the city's lesser-known historical facts (including shipwreck stories!). You'll also meet a few of the captivating characters behind the roasteries, distilleries, and workshops—creative souls who reveal the more "offbeat" side of town. Get to know the folks behind the uplifting urban art and craft township projects, responsible for enriching so many lives.
Cape Town isn't called the "Mother City" merely because it is the highlight of South Africa. When you come into contact with some of the mesmerizing locals who take their skill set to outta-this-world levels of expertise and resourcefulness, you may well come to believe that "Mother City" is code for "Mothership."
In the afternoon, explore Woodstock's street art, murals, and galleries. One of the oldest suburbs, this village is now the poster child for urban regeneration, polished to a level of trendy, cool, and hip inner-city living. Craft beer and gin tastings cap off a well-rounded day.
Additional Specialized Tours of Cape Town
Uthando Community Projects Tour
Half-day tour (allow 3-4 hours)
Uthando South Africa, our chosen charity in South Africa, serves as an umbrella for a wide range of highly effective community projects across the country.
In order to showcase these and to offer a glimpse into the work being done to uplift the disadvantaged in South Africa, Uthando offers daily scheduled excursions. You'll visit the sprawling townships around Cape Town, with particular emphasis on seeing at least three of the social development projects being funded through Uthando.
The Uthando tours offer a unique and authentic introduction to the social problems confronting so many millions of South Africans, while also illustrating the innovative and inspirational ways in which they are being handled by these marginalised and destitute communities.
Very importantly, the projects are not treated as tourist attractions. The tours are designed in such a way as to educate, inform, and inspire, while also respecting the dignity and privacy of the people concerned. The projects are, after all, places where people live, work, and, in most cases, just survive.
You will be collected at your hotel in the Cape Town area and dropped off at the end of the trip. A portion of the tour cost goes directly to Uthando charities. Private tours are available upon request only.
Prisoner to President Tour
Half-day tour (allow 3 hours)
When most people think about Nelson Mandela and Cape Town, they don't see beyond Robben Island. But Cape Town has a captivating Mandela story to tell as it provided the setting for a series of significant and secretive meetings that led to the surprise release of Mandela and the unbanning of the African National Congress (ANC) in February 1990.
This 2.5 hour walk, which covers approximately two kilometers of the historic and cultural heart of Cape Town, is rich in elements of human drama with the key players being a president, a chief of the prison, a spy, and a prisoner.
This private tour includes return transfers from city based hotels. Combine with Robben Island for a full day experience.
Cape Town Eats Tour
Half-day tour (allow 5 hours)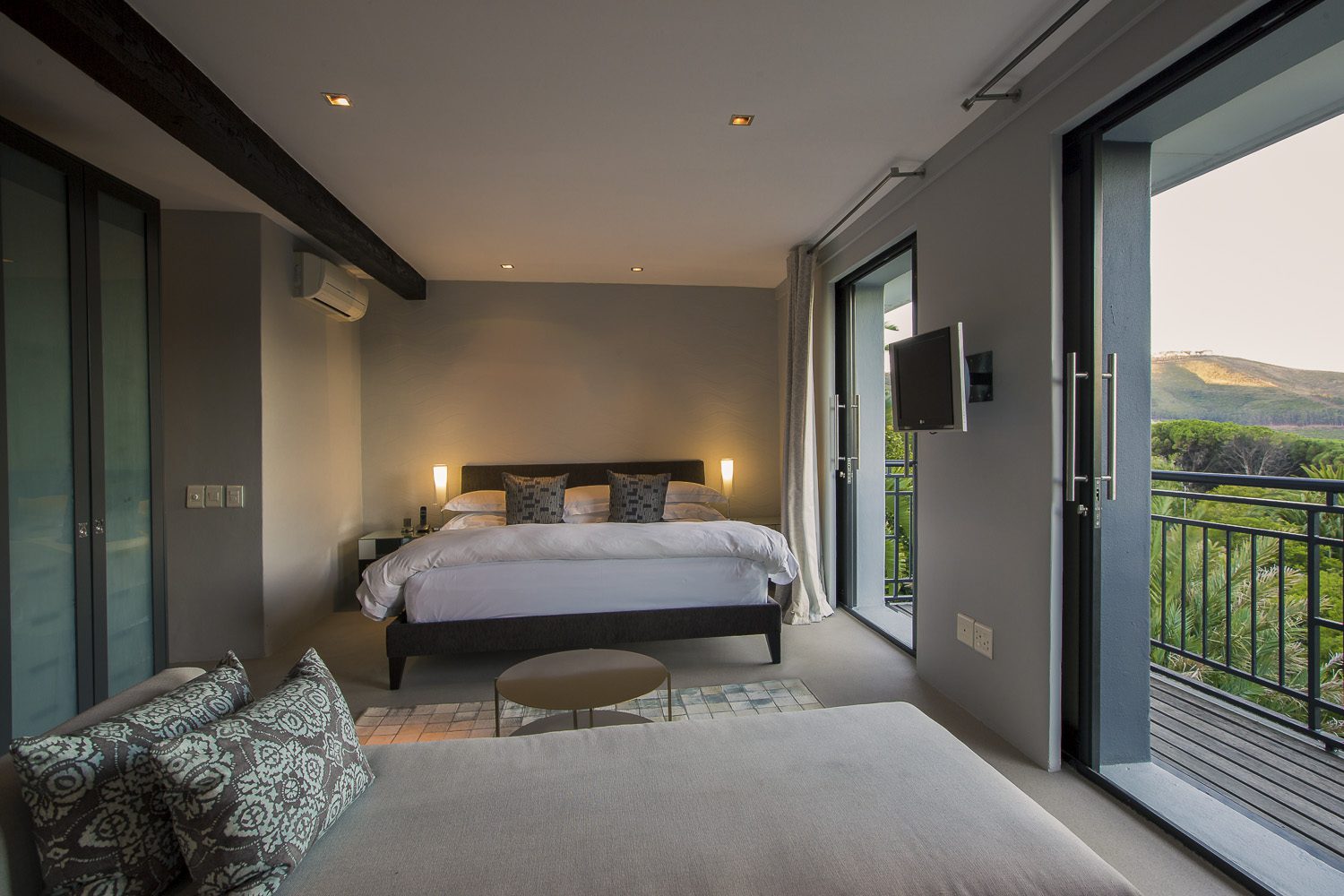 So much about a country's culture is expressed through its cuisine. In South Africa, much of the cuisine is homemade, from-scratch fare, and to get a taste, you really need to search hard. As such, this tour aims to combine the history of this country and city through an exploration of its back streets. Discover the tastes that represent all of the Rainbow Nation.
Walk the streets of Cape Town, and experience its history, its people, and its culinary delights. En route, you'll stop to taste a mixture of traditional South African street food and to visit some modern, artisanal foodie and coffee shops.
During the walk you'll also taste some of the following items:
African soul food, including pap, samp and beans, a meat stew, and vetkoek;
falooda, a traditional Muslim rose milkshake;
a gourmet bunny chow to get a little taste of Indian cuisine;
coffee from one of the micro artisan coffee roasters in the city; and
bobotie pies (this one is a modern take on the traditional bobotie dish which both the Cape Malay group and white Afrikaner group refer to as their traditional dish).
Please note that this is a walking tour that involves a variety of food and drink tastings en route. We recommend you have a light breakfast (or none at all) prior to the tour.
Heart of Cape Town Museum Tour
Half-day tour (allow 4 hours)
In 1967, Groote Schuur Hospital was the site of the world's first heart transplant by Dr. Christiaan Barnard.
Your tour of the Heart of Cape Town Museum offers an intriguing account of this incredible piece of South African history. It's got all the drama of 1960s South Africa: pioneering medical work on a shoestring budget, legal twists, apartheid challenges, personal accounts of the donors and recipients, and—following the success of the operation—professional jealousy, beautiful women, and international recognition.
The original operating theatres are impeccably maintained, and the rare access to hospital footage and records is fascinating.
Jewish Heritage Tour
Half-day tour (allow 3 hours)
The Jewish community in sub-Saharan Africa dates back to the 1600's and spreads to all corners of the continent. The most prominent group is in South Africa where members of the community have included Nobel-laureate in Literature Nadine Gordimer, anti-apartheid politician Helen Suzman, anti-apartheid military leader Joe Slovo, Chief Justice Arthur Chaskalson, and, of course, Albie Sachs.
On this tour, you will discover the rich local history and cultures of Cape Town with a focus on the Jewish heritage of South Africa. Visit Cape Town's Great Synagogue (1905), the original shul (1863), the South African Jewish Museum, and the Cape Town Holocaust Center.
The South African Jewish Museum, opened by Nelson Mandela in 2000, is situated next to the Gardens Synagogue, which was founded in 1841 making it the oldest Jewish congregation in South Africa. Browse the delightful museum gift shop, before exploring this highly acclaimed high-tech museum, where interactive audio and visual exhibits narrate the story of South African Jewry from its early beginnings. For a more personal and fascinating insight, we recommend joining a specialist museum guide on a privately guided tour of the museum and a more detailed account of, one of the great Jewish communities of the diaspora. There is a kosher restaurant in the museum where you can also grab a bite to eat.
The Cape Town Holocaust Centre, the first in Africa, explores racial and religious intolerance, ideological conflict, and persecution, echoing the human rights abuses of Apartheid. End the day with a visit to the Great Synagogue, which was consecrated in 1905 when Cape Town boasted its first Jewish mayor, Hyman Liberman, who was also president of the congregation. In 1941, the South African community was reaching its peak of 118,200 Jews, nearly 30,000 of whom lived in the Western Cape, but began a slow decline hereafter. However, since 1998, the congregation once again has flourished with the establishment of the South African Jewish Museum, the Holocaust Centre, the Jacob Gitlin Library, the function halls and the Community Administrative Centre, and the site now forms a magnificent campus which has brought a new spirit back to the area where it all began.
** Please note: This tour is conducted by specialist guide, Ivor Shasklosky who is well-versed in the history and cultures of the Cape, and in particular, that of the Jewish Community. His services and fees are subject to availability and may change without prior notice.
Art in the City Tour
Join our specialist art guide, as she leads you on a tour through Cape Town to the very best art galleries, including visits to the City Centre, V&A Waterfront and the Southern Suburbs.
Your day of Art in the City can be fully customized and curated to fit a specific interest in painting, sculpture, design, photography, printmaking, architecture, special historical art collections, and ceramics and may also be influenced by the exhibitions and showings taking place during your visit.
On a typical half-day Art in the City tour, you will visit up to four galleries (or three galleries and one studio). Should you wish to include a visit to the Zeitz MOCAA on a half-day tour, you'll be able to visit one or two additional galleries in the Waterfront precinct area, which may include The Guild, Everard Read, or Circa Gallery. This will depend on the amount of time spent at the Zeitz MOCAA.
For the serious art buffs, our Collectors Art Tour (best enjoyed as a full day) offers a curated and insightful experience to learn more about a specific artist or to acquire art for a personal collection. Here, it is crucial to provide our team as much detail and information as possible in order to custom-design the ultimate collector's experience.
You will enjoy exclusive access to the storage areas as well as the viewing rooms of the top art galleries in the city. A studio visit to an internationally-acclaimed South African artist can also be included.
Galleries visited will depend on what is being exhibited and could include, for example, The Goodman Gallery, Stevenson Gallery, Everard Read Gallery, Gallery MOMO, and SMAC Gallery.
Much of Cape Town's creative core is still rooted in Woodstock. An important hub for Cape Town's mixed-race community and a few blocks away from the infamous District Six, Woodstock had a painful past under Apartheid. Today, it's undergoing gentrification with new boutiques, restaurants, and entire streets lined exclusively with galleries and artist studios. Although rapid development has obvious implications for the local community, Woodstock's regeneration has transformed it into the centre of Cape Town's—and arguably Africa's—contemporary art scene. On our Fringe Art Tour (full- or half-day options available) you'll visit the edgier fringe art areas of Cape Town, including the home of a mural art project in Woodstock, a design hub, and a studio visit to a prominent South African artist, as well as contemporary art galleries, and the workspace of a wonderful ceramicist duo…to name but a few!
Now to Choose a Favorite…or Two!
We're thrilled to offer such a wide range of tours to introduce you to extraordinary Cape Town. Pick one or two, or if you're making the Mother City your home base for a longer stretch of time, choose even more!
Here's a quick recap of your options:
Explore Cape Town Tour
Active Cape Town Tour
Family Cape Town Tour
Quirky Cape Town Tour
Uthando Community Projects Tour
Prisoner to President Tour
Cape Town Eats Tour
Heart of Cape Town Museum Tour
Jewish Heritage Tour
Art in the City Tour
Plan Your Cape Town Exploration!
Ready to start planning your own incredible Cape Town adventure? We make the process stress-free and enjoyable. Call or email us today to explore your best options for tours of the Mother City that you'll never forget!
Then, start packing that suitcase because we've got all the details covered.