The Robertson Small Hotel
The Robertson Small Hotel prides itself on its tranquil picturesque sceneries from the property's simple, yet contemporary architecture. This recently established boutique hotel comprises of ten luxurious guest suites, each rich with character and yet ever so modest making up the perfect home away from home. Clients' comfort and relaxation are of the utmost top priority, it should come as no surprise that each suite is furnished with a king size bed, minibar, and en-suite bathroom. These are just but a few of the standard perks that are accountable in bringing about a warm ambiance in this yet undiscovered haven.
The Robertson Small Hotel provides luxury accommodation and fine cuisine all year round. The Small Restaurant serves breakfast, lunch and dinner daily with all bookings by appointment. There is seating both inside the Manor House and on the patio beside the hotel gardens. A classic menu with refined seasonal dishes elevating the best in local produce is served alongside choice wines from the valley. Rose Ashby of the esteemed Spring Restaurant at Somerset House in London wrote the new menu.
Itineraries featuring The Robertson Small Hotel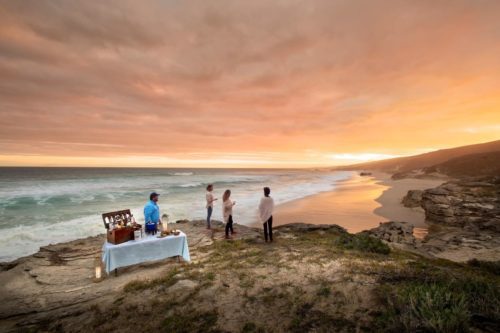 Hitting the open road across the storied Garden Route with some scenic detours
13 Days | $4,100 per person
Our favorite Garden Route Accommodation on a Map
Plan your Trip
Ready to start planning your own incredible adventure? We make the process stress-free and enjoyable.