Lowland Gorilla Tracking, Remote Bais, and Outdoor Adventure
Travel to pristine rainforest in the heart of the Congo Basin and spend a week alternating between three innovative new camps in Odzala-Kokoua National Park, with your stay directly supporting conservation efforts.
Twenty percent of the world's remaining western lowland gorillas here. Engage with renowned primatologists, take part in two gorilla habituation exercises, hike to see wild chimpanzees, and explore unique ecosystems and wildlife on game drives and kayaking expeditions. Round off your trip with a visit to Kinshasa's unique Sapeurs, who take high fashion to the next level.
9 days / 8 nights
DAYS 5 & 6:
Travel by road to Mboko Camp and then kayak to Lango Camp
DAY 9:
Return to Brazzaville, depart
Highlights
This 9-day fly-in safari begins with an overnight at the Radisson Blu in the capital city of Brazzaville, which has a thriving arts scene, great restaurants, and fabulously friendly locals

Take a scheduled charter flight to Ngaga Camp in Odzala-Kokoua National Park, which was originally founded as a centre for primate research. The team currently based here includes the primatologist Magdalena Bermejo, a world authority on the western lowland gorilla, and you'll have the opportunity to gain in-depth knowledge of these magnificent creatures

Your next two mornings will begin with tracking gorillas in the early stages of habituation, a completely different experience to Rwanda or Uganda. Later in the afternoon, head out on a forest walk for bird watching, river sundowners, or a night walk to view nocturnal forest life

Travel by road through Mbomo village to Mboko Camp, arriving in time for lunch, then kayak along the waterways before walking upstream to Lango Camp. Guided morning kayaks on the Lekoli River, dips in the Lango Bai, hikes to chimpanzees, game drives, and forest walks are all incredible ways explore this teeming wildlife area

Head by river cruise to Mboko Camp, set in an area frequented by forest elephant, forest buffalo, and spotted hyena, and abundant in flowers and butterflies (depending on the season). Head out on game drives, walk the adventure trails along the edge of the forest, and take in some of the most spectacular stargazing in the world

You may need to spend one final night in Brazzaville before playing home. We highly recommend a tour to meet some of the fashion-obsessed Sapeurs of nearby Kinshasa
The minimum age for gorilla trekking is 16. Children under 16 are unable to be accommodated on this trip.
Price
$14,163 per person sharing in 2023
For Oct, Nov & Dec departures, take advantage of a special offer for free internal flights (a savings of $ 2,070 on the above price)
Easy Extension
Continue your Congo Basin adventure by flying onwards to Kabo, and then venture by boat up the Sangha River into the Central African Republic to explore the wonders from Sangha Lodge. Part of the Congo Conservation Company, Sangha Lodge and Odzala are part of the tropical rainforest ecosystem with rich fauna and flora, including the critically endangered western lowland gorilla, forest elephant, forest buffalo, and bongo to name but a few.
Itinerary map
Explore other itineraries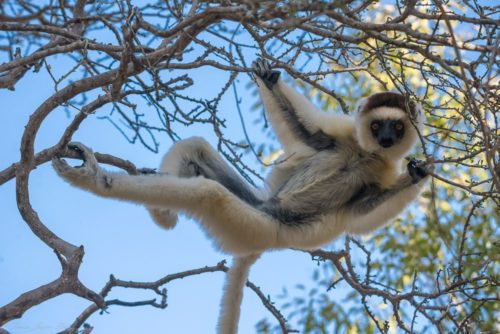 Unique Wildlife and Other-Worldly Landscapes
13 Days | $10,400 per person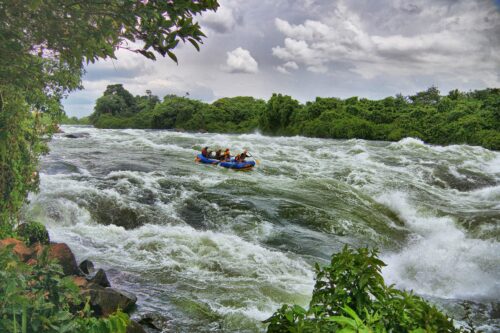 Primates and White-Water Rafting on the Nile
9 Days | $7,600 per person

Explore South & North Luangwa on game drives and walking safari
11 Days | $8,200 per person