Classic Migration Safari, by Private Vehicle
Three Iconic Locations in East Africa
This action-packed itinerary includes three must-see destinations in Tanzania and Kenya – the Ngorongoro Crater, the Serengeti, and the Masai Mara – that together form the perfect Africa private vehicle safari for wildlife enthusiasts. You will have an exclusive use vehicle and guide at all the camps, so you can set your own schedule according to your interests.

Ngorongoro is famed for its unique microcosm of East African landscapes and abundant wildlife, and in the Serengeti you'll join a mobile camp that follows the wildebeest migration – often called one of the greatest wildlife shows on earth. Stay on a private concession in the Masai Mara in Kenya which offers plenty of off-road adventure, and opt end your trip on a memorable note with a night sleeping in a treehouse overlooking the Mara River.
Africa private vehicle safari: 10 days / 9 nights
DAY 10:
Fly to Wilson Airport in Nairobi and on to Jomo Kenyatta International Airport
Highlights of this Africa safari
This 10-day fly-in Africa safari begins with an overnight at Arusha Coffee Lodge in Arusha
From here, drive past flamingos in Lake Manyara National Park on your way to Lemala Ngorongoro Crater Camp, set on the eastern rim of the Ngorongoro Crater – meaning fast access to the crater floor compared to the busier route from the west
Fly to Legendary Serengeti Camp in Serengeti National Park, a mobile camp that travels through the Greater Serengeti ecosystem.
From December to April, the camp is in Maswa private concession, which allows for off-road game drives and night drives. You'll also have the opportunity to interact with the Hadzebe, one of the last hunter/gatherer tribes in Africa. From June to November, the camp moves along with the Great Migration to the West and Northern Serengeti to be in the best locations to see the herds.
Fly next to Serian 'The Original' in Mara North Conservancy. With over 80,000 acres to explore and only 10 camps in the area, you'll feel like you have your own personal piece of Africa. Enjoy off-road game drives or spotlit night drives, hike up the escarpment of the Great Rift Valley, or go on a walking safari across the conservancy.
Spend a night at Serian's Nest Tree House (optional, at no additional cost), with your dinner cooked on an open fire and twinkling stars above. It's equipped with night-vision cameras, so you can look out for rare nocturnal species such as genet and serval
Price
$9,089-$10,818 per person sharing in 2020
Easy Extensions
Continue your African adventure by flying directly from the Maasai Mara to Uganda or Rwanda for gorilla trekking, or to Kenya's coast, Zanzibar, or the Seychelles for some time on the beach
Itinerary map
Explore other itineraries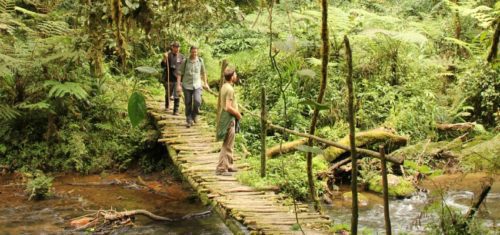 Nile Cruises, Gorilla and Chimpanzee Trekking
11 Days | $8,400 per person
Escape the crowds on Tanzania's southern circuit
9 Days | $6,180 per person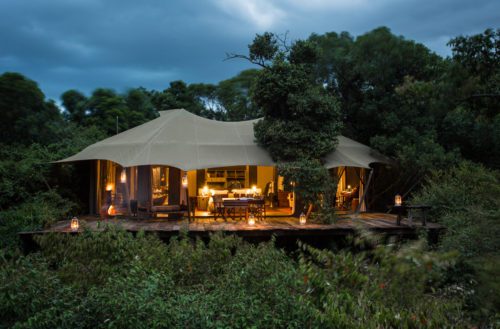 Private Conservancies, Ultraluxe Lodges, Superlative Wildlife
10 Days | $10,867 per person
Let's talk
Give us a call and talk with one of our travel experts or fill in your details below and we will send you a link to your full itinerary.
Connect with your personal expert
Let us help you start planning a safari customized for you.
Emily Cottingham