Safari Wedding
, Our team had the privilege of planning two safari-weddings recently and loved every second of it!
There were a million small details that went into to making each day perfect; everything from finding a Tanzanian pastor, to having the right plugs to accommodate the bride's curling-iron, to planning the details of the day of wedding day (massages before, romantic bush-dinner after of course). By working with closely with the property owners and managers both weddings went off with out a hitch. And then of course both couples continued on to their safari honeymoons!
Don't tell us you've never thought about it….well if you really haven't, after looking at these pictures you will be!
Patricia Mangold and Guy Johnson (October 2013)
Trish and Guy were married at Singita Sabora, Singita's Grumeti Reserve, Western Serengeti, Tanzania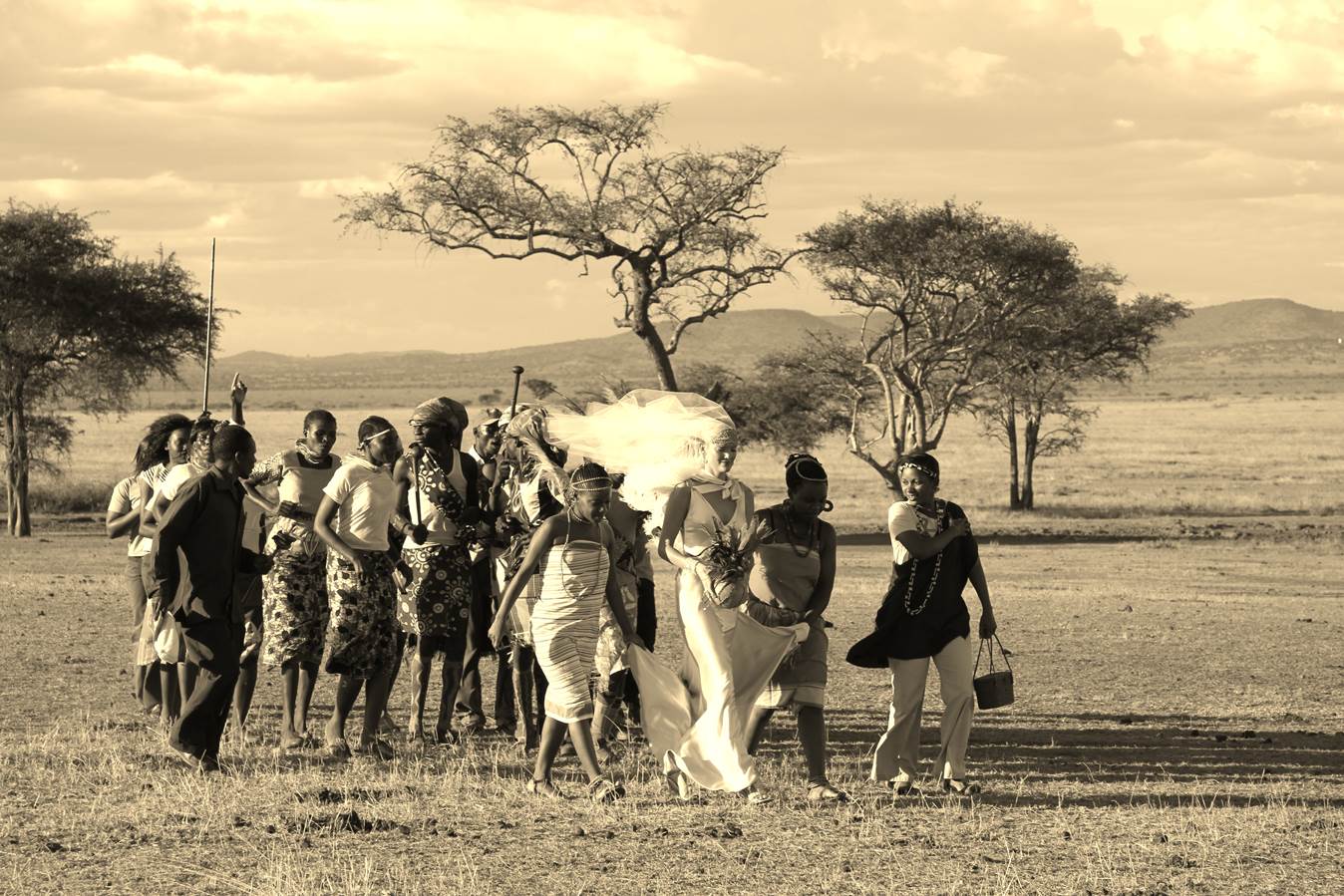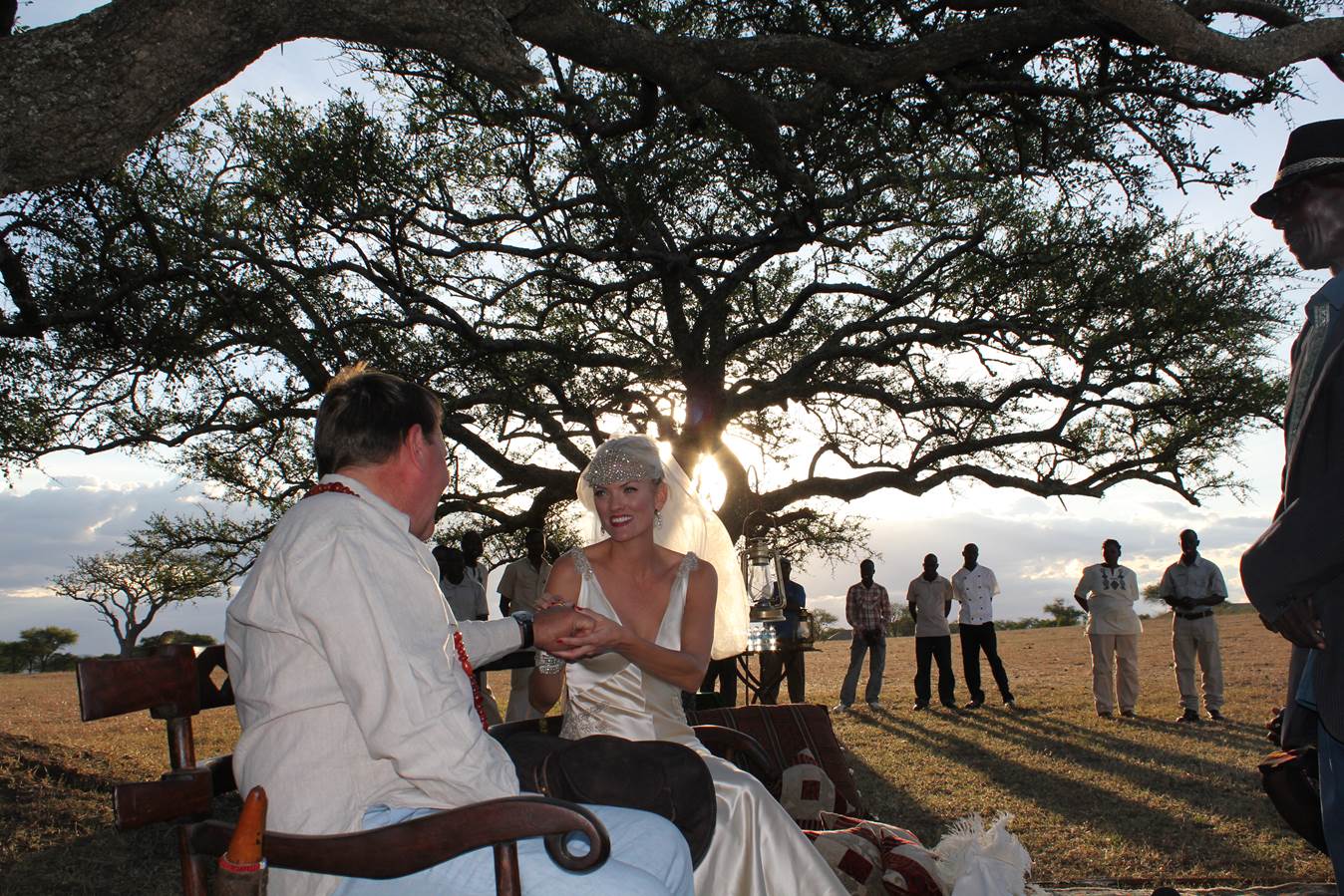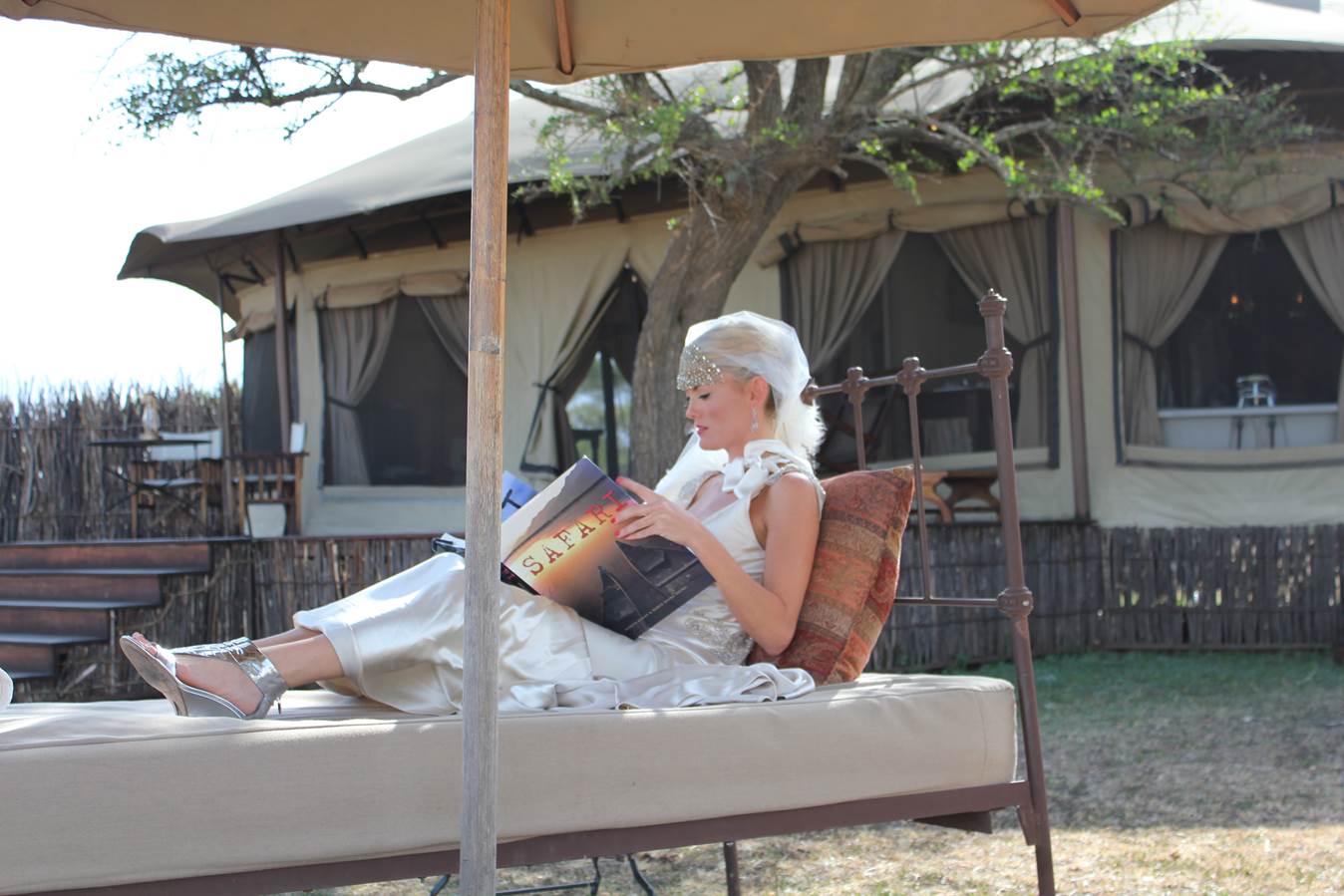 What the couple had to say:
"Our wedding and honeymoon was magical!! We're still on cloud 9! Even brought a few tears to my dad. Thank you so much for all your help organizing this amazing trip that we will never forget. Many, many thanks."
-Trish and Guy
Brittany and Brad Sparks (November 2013)
Chem Chem Safari Lodge, Lake Manyara, Tanzania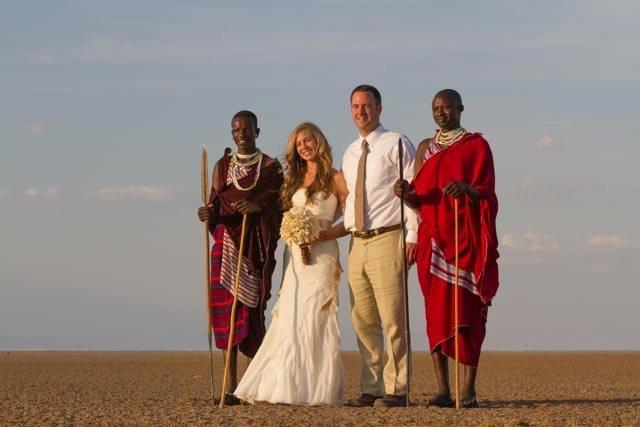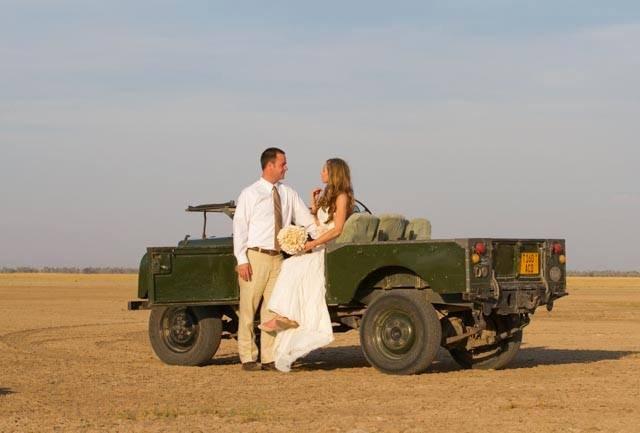 What the couple had to say (from the Chem Chem Guestbook)
Both trips of these happened to be in Tanzania but you can get married on safari at properties throughout Africa.
Something to consider: You can always get married before you leave and then have the ceremony (minus the paper work) while on safari. If you have your heart set on getting married in Africa you should definitely work through an expert. You want someone who can make sure you have all the required paperwork, knows what offices you need to visit once you arrive and is aware of any other restrictions. For example for Kenya you need at least 2 businesses days in Nairobi to allow enough time to complete the paperwork and to have been in the country at least 4 days before the ceremony. Leave those details to us and our partners, just enjoy your special day and the amazing trip that follows!