"Certainly, traveling is more than the seeing of sights; it is a change that goes on, deep and permanent, in the ideas of living."
—Miriam Beard
Why I Took My Daughter on Safari in Botswana, EJ Specialist Lara Ray has long prioritized traveling with loved ones. Twenty years ago, she and her husband spent two weeks exploring Botswana on her first safari, which hooked her on the incomparable magic of Africa. Now, she's returned to Botswana with her daughter, Elsa, to share that love all over again.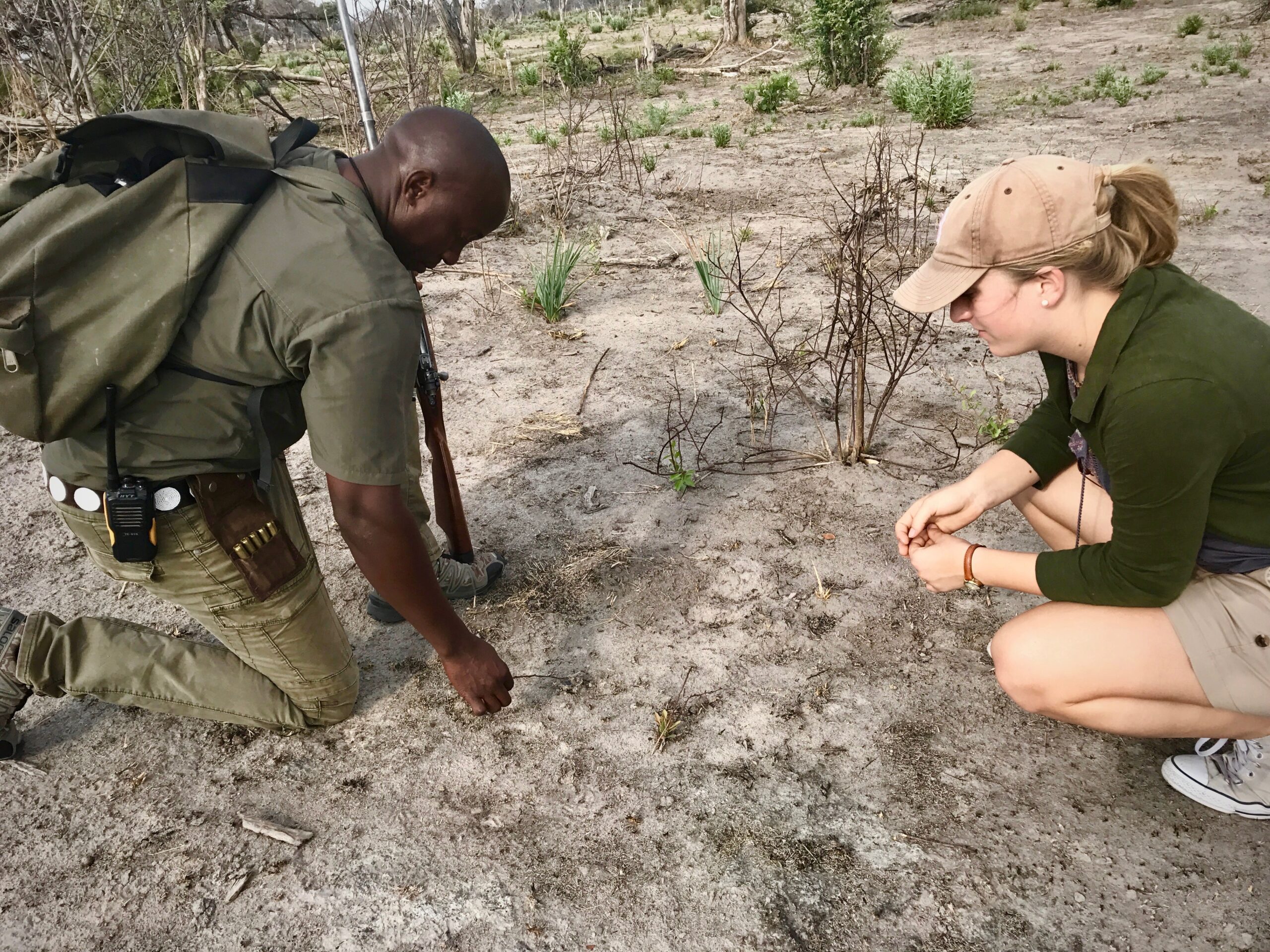 Elsa learning tracking tips from the safari guide.
Why do you find taking your kids abroad so important?
There are so many reasons! On this trip, it was really special to share a bit of family history with my daughter. Because I had been to Botswana with my husband on our very first safari, it felt like bringing her into a legacy that she can perhaps even share with her own family one day.
It's easy to live in a bit of a bubble with a young family (work/school/sports) and get too comfortable at home. Exposing my kids to locations and lives radically different from their own gives them a broader understanding of the diversity across the world—which is invaluable. Travel opens their eyes to both how different people and places can be, but also how similar! On past safaris, we have visited local village schools in rural Africa before, my kids saw how rudimentary the facilities were, but also that those kids were learning the exact same kinds of things in school—practicing math problems, science concepts and learning geography for example. Travel can make each of us feel much more connected in those moments, making the world a little smaller, and fostering empathy and understanding in young people.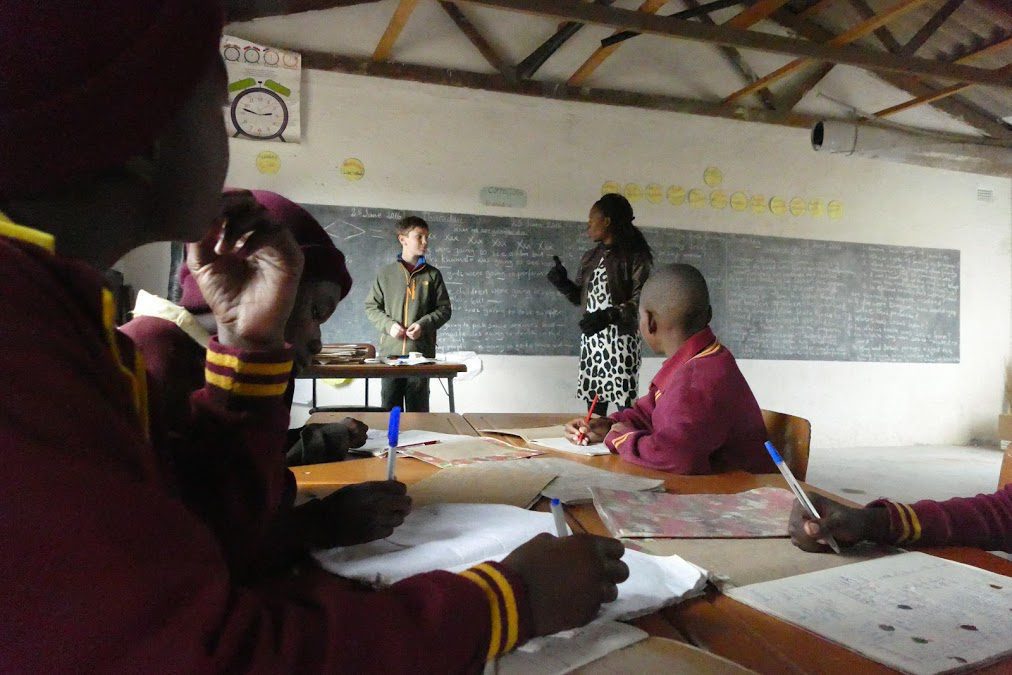 A school visit in Zimbabwe with her son.
Travel can also offer so many small teaching moments, such as practicing independence. I was so proud watching my daughter handle all of the airport check ins and passport work during our journey. She also thrived on her successes, and took the initiative to independently talk with our pilots, camp staff and guides once on safari, and really make the most of her own travel experience, without me taking the lead at every step.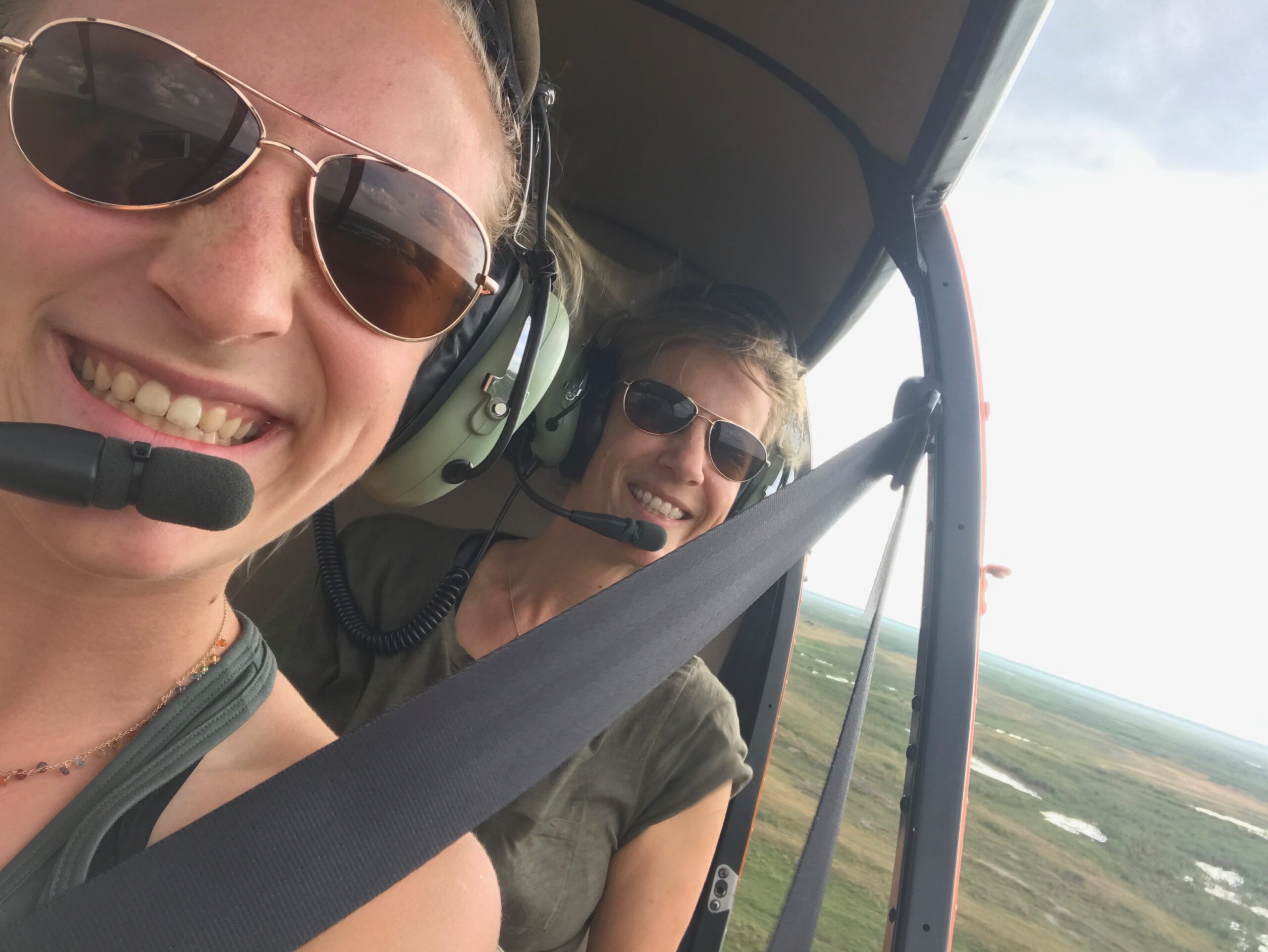 Lara and Elsa flying high in Botswana!
What experience most stood out on this safari?
So many incredible moments happened in Botswana on this trip! For instance, Mombo Trails gave us a really special rhino experience. This iconic Okavango Delta camp is in the Moremi Game Reserve and known for simply outstanding game viewing. Perhaps less well known, they also offer presentations and talks on the reintroduction of rhinos to Botswana. My daughter and I got to meet the gentleman who administers the rhino reintroduction program and talk all about his work over dinner one night. He shared his passion for conservation and how he reached his current position despite limited educational opportunities growing up in rural Botswana. That was especially inspirational for my daughter: to see how someone succeeded against so many odds and is now doing incredible work. His passion was infectious! The next day, we met him in the bush after he'd located a mother and baby rhino for data collection and we were able to experience his work first-hand. It totally brought home both the impact and importance of conservation, but also how much exhausting work goes into saving and protecting Africa's wilderness and animals.

A rare rhino encounter at Mombo Trails.©Mombo Trails
Another highlight was having the honor of being guided by Jao Camp's female guide, TJ, which was a first for me to experience a woman guide in this historically boys-club role. One evening she took us out on a night drive and Elsa operated the vehicle's nocturnal spotlight, which was so much fun! What made it even more exciting was finding a pride of lions while she was spotlighting, and really making my daughter feel total engaged in the game viewing experience.

Spotting lions at night will send a rush of adrenaline through your body.
What would you say to parents who aren't sure about taking their kids on safari?
It's such a joy and privilege to be able to travel with your children. The best is when you're all off on a new adventure for the whole family – it's a great equalizer! I got to experience everything through Elsa's eyes and it really brought the magic back like it was the first time all over again. And from the logistics point of view, our sales team knows the best countries, pace and camps for kids of all ages. We and our partners in Africa are truly dedicated to your safety, comfort, and creating unique, engaging experiences. While it can sound daunting to plan a family safari, we will make sure there's nothing you need to worry about once your safari has begun and you can just let the magic of Africa unfold for your own family.​
​​​​​​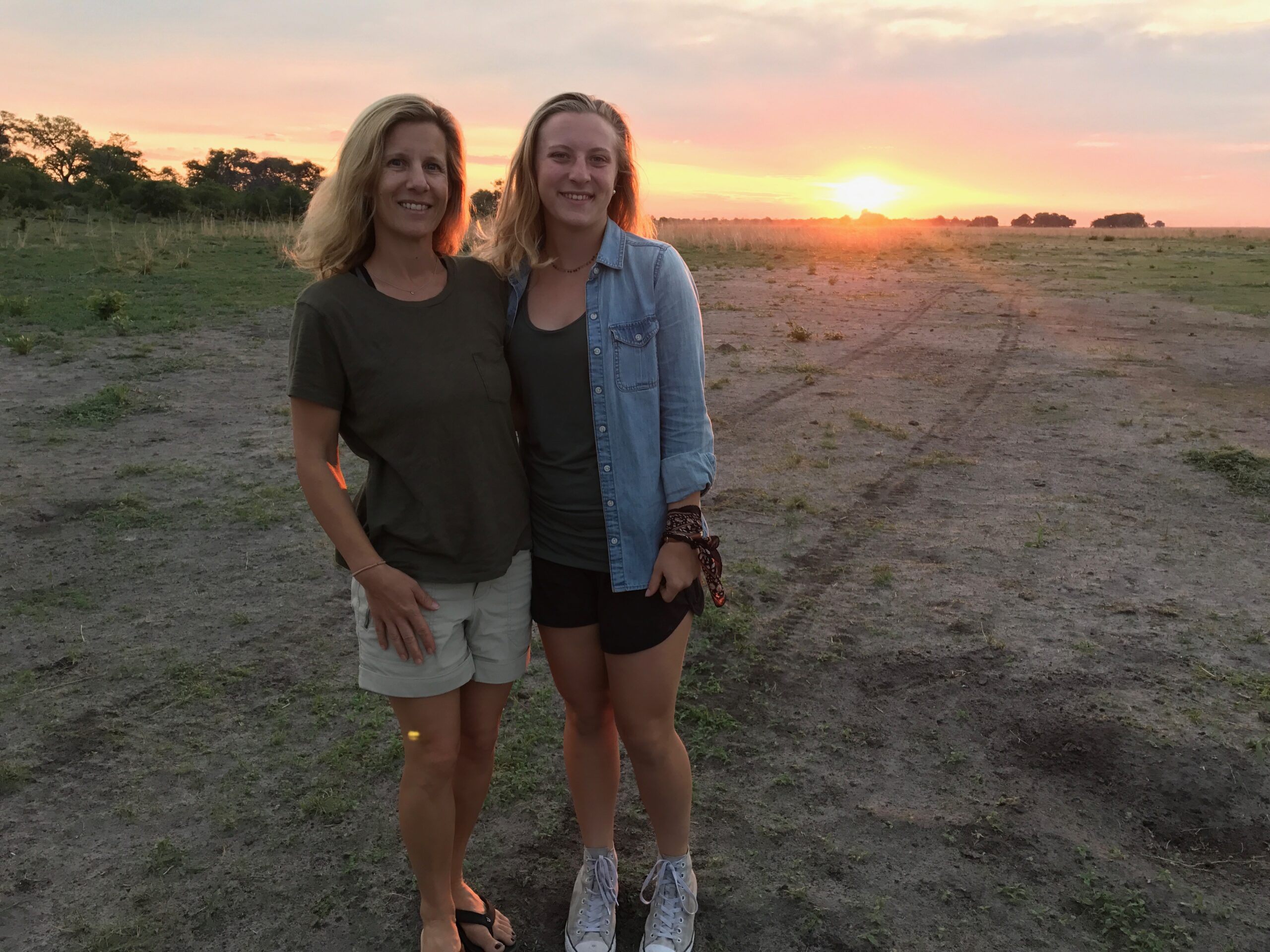 Ready to start planning?
Call (212) 226-7331 or email [email protected] for more information about tailor-making your dream safari!