Community Development at Chem Chem, Back in October, I went on my first "inspection" trip to Africa. As most people do, I fell in love. My trip took place in Northern Tanzania where I was blown away by the myriad of ecosystems that allowed for excellent game viewing. Additionally, I encountered incredible people and experienced amazing hospitality and luxury at the lodges where I stayed. As any journey in Africa, the trip as a whole was unforgettable. There was, however, one experience in particular that really stood out and reminded me of why I am proud to work for a company that ensures that our partners do their part in
conservation, sustainability, and most importantly community development
.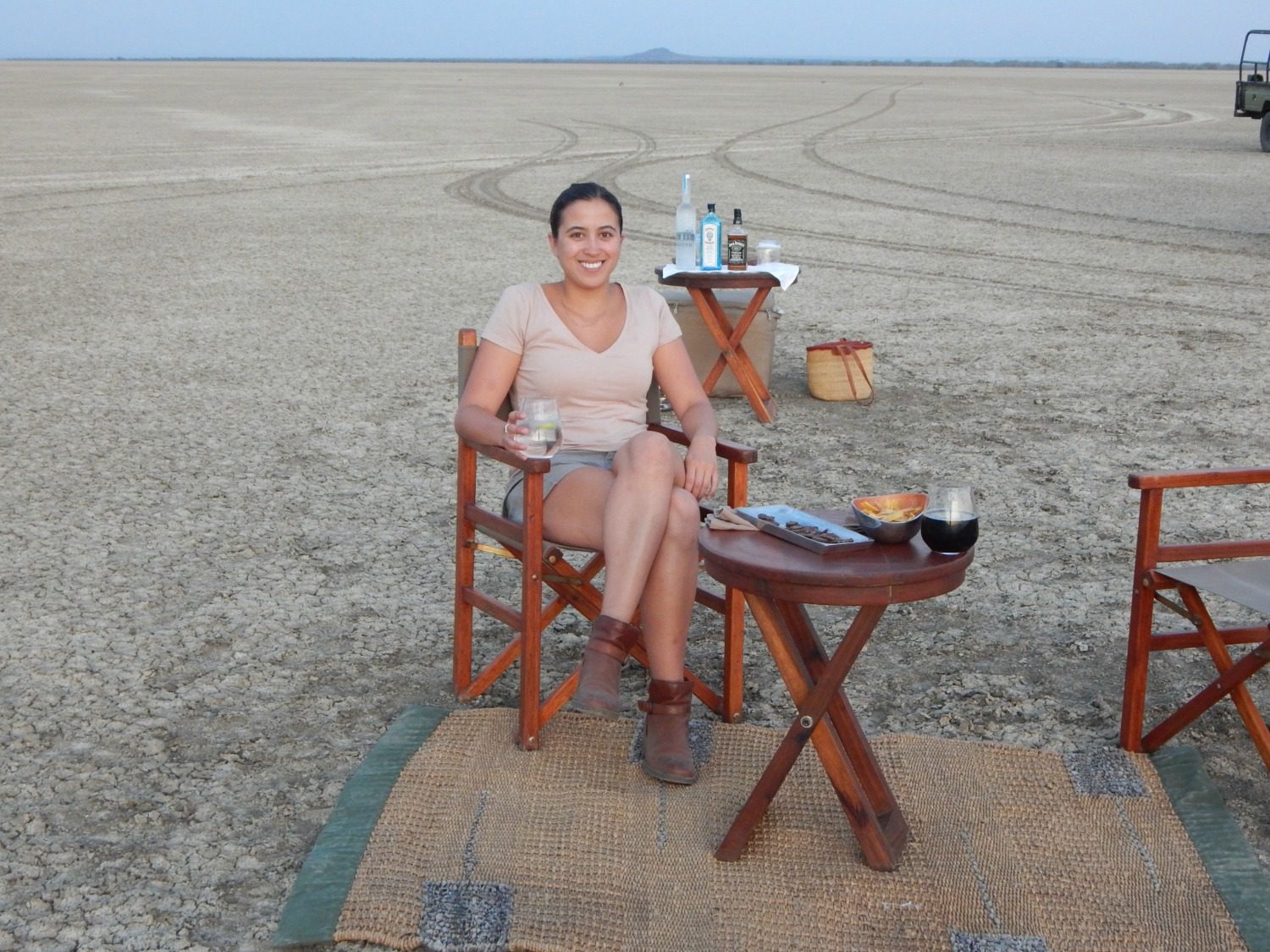 The last stop in my extraordinary journey was Chem Chem. I had the amazing opportunity to stay at Chem Chem Lodge (I've never felt so spoiled), and to get a feel for Little Chem Chem (the Lodge's newer, somewhat more outdoorsy little sister), both of which are beautiful properties each with a uniqueness all their own. Chem Chem Safari Camp was the perfect way to end my trip. Their "slow Safari" is all about relaxing, enjoying nature at your own pace, and truly savoring your final days in Africa. This atmosphere and ethos were effective in causing a feeling of serenity and relaxation, and offered me a chance to experience something other than game drives which was truly eye-opening and heart-warming.

The passion, love, and respect that Fabia and Nicolas (the owners of the Chem Chem concession) have for Tanzania is evident in every aspect of the Chem Chem experience. What impressed me most were the actions they've taken toward bettering the community that surrounds them. On my last day, I was surprised with the opportunity to visit the Mdori Primary School – a public school on the south west border of the Massai land in the village of the Mbugwe (a bantu tribe). In 2007, the school consisted of one building for about 200 kids. Since, Chem Chem has funded and orchestrated the renovation of this building and the construction of two more to make sufficient space for 450 students to attend school. The location of Mdori and the added space is essential as the next closest school is 15 miles away and doesn't supply the students with food and water. Mdori is close enough to the students' homes that they can even go home for lunch. Chem Chem has done an amazing job and their work is not over! They're going to put in a basketball court, update the bathroom facilities, add gutters to collect water, and even build two more classrooms and a kindergarten room. A library is also in the works.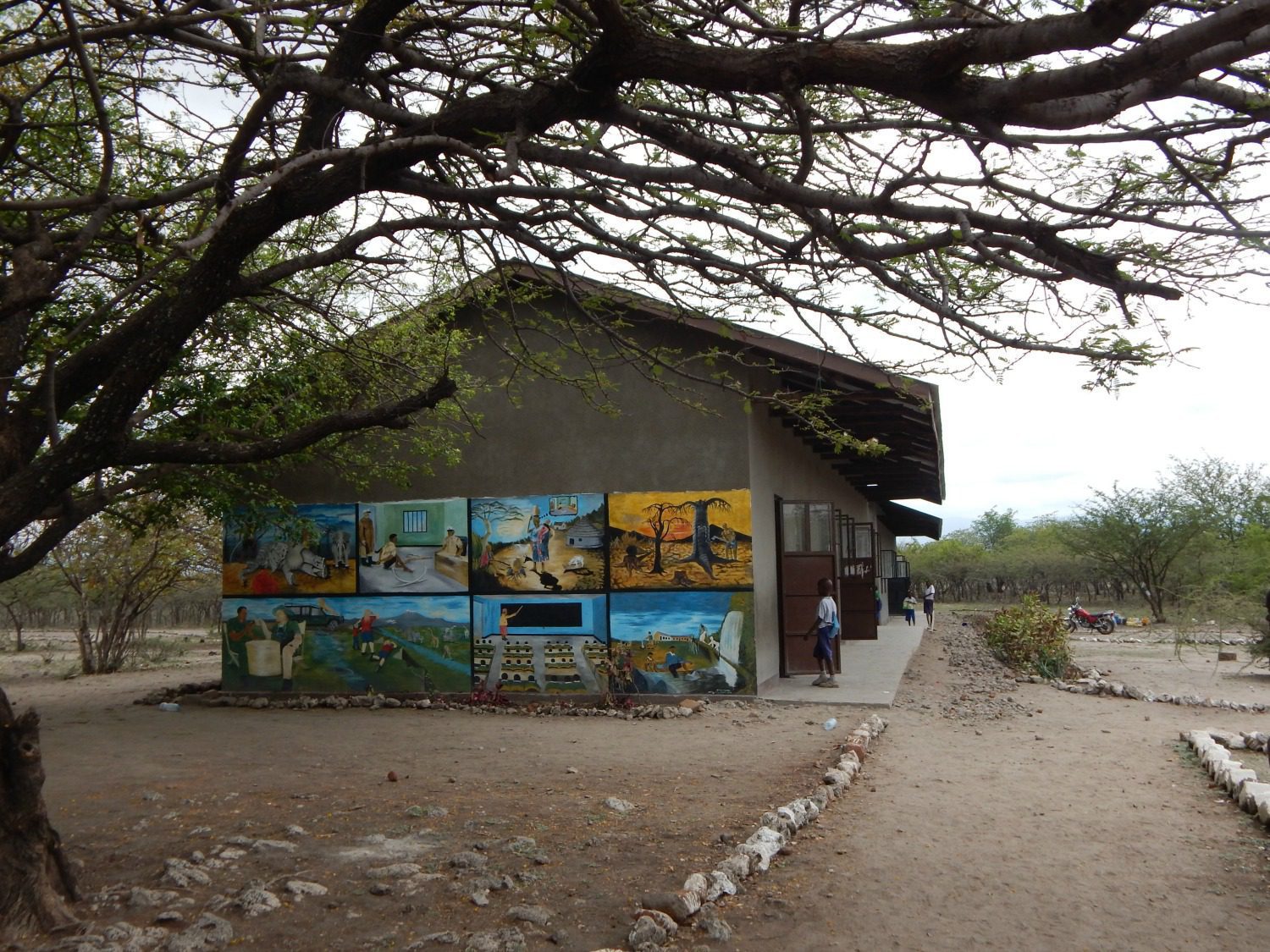 Chem Chem supplied me with a little bag of prizes for the visit, so that I could hand them out to the students as ice breakers. When we arrived, some of the kids on break came to the car to say hi, and I was assured as to how much they love having visitors. I met the head teacher and was able to visit a few of the classrooms where I was invited in to see the different murals (all painted to show the kids the opportunities their country has to offer for their future, and to teach them about the importance of their country's assets), and to have some interaction with the students. I was asked to put different problems on the board and give prizes away to those who were able to answer them correctly. It was fun to see the kids so eager to participate, and I am incredibly impressed with how intelligent they are. (I couldn't even come up with problems hard enough for them!) Everyone was so welcoming, and nothing felt rushed, intrusive, or superficial.
After the school visit, I was again surprised with a stop to meet a Massai family with which Chem Chem has close ties. It is very important to me as a tourist that cultural visits aren't intrusive and don't cause harm to the societies in which we enter, and this interaction was one of the most wholesome, genuine, comfortable experiences I could ask for. My driver/guide from Chem Chem was a Massai from the area, and therefore was able to translate for me. He knew the family well which made their interactions so friendly and familiar. Having my Chem Chem guide with me meant that I was able to learn about the school and the Massai family in detail from the perspective of a local. The importance Chem Chem holds on making sure that the community's youth are rewarded with an equal opportunity for education, that their ties with locals are strong and symbiotic, and that the conservancy does its best to make lasting conservation impressions are all the makings of what inspire me to believe in the power of travel and the money it can generate toward bettering our world. It's the same inspiration that we at Extraordinary Journeys hope to instill in those who choose to travel with us.