How to See the Cape Peninsula: Our Top 9 Favorite Day Tours, Less than an hour's drive from the heart of Cape Town, the Cape Peninsula is an essential stop for anyone visiting Cape Town or the Winelands. It's a delightfully wild, offbeat change of pace from the city, and activities to thrill just about every kind of traveler abound (including kids!).
Here, we feature some of our favorite tours to ensure you see the best of what the Cape Peninsula has to offer, according to your unique interests and preferences.
The first four tours below (Explore, Active, Family, and Quirky) are examples of what your day on the Cape Peninsula could look like. Remember that each of these can be customized to suit you—and the weather—perfectly.
The final five tours offer a more interest-specific take on the Peninsula. Explore by helicopter or kayak. Go whale watching or birding. Brush up on your photography skills before a safari (or just because!)
Read on for inspiration on how you'd like to discover the Cape Peninsula!
Four Incredible Tours, Four Unique Styles
Explore Tour
Your tour begins at Kalk Bay, best known for its working fishing harbor and bohemian feel. Browse the arts and crafts on offer, perhaps do a bit of shopping in the quirky fashion boutiques, and enjoy the antiques and collectables along the main strip.
Next, head over to Simon's Town. For those keen to find out more about the rich history surrounding this naval town, museums and monuments provide plenty to explore. Gain a bit of insight into the shark diving industry, and learn the story of the Great Dane Just Nuisance, a WWII mascot and the only dog ever enlisted in the Royal Navy.
Before heading into the Cape Peninsula itself, search for a few rogue penguins—a splinter colony set apart from the main breeding site and the crowded nearby boardwalks—on a beach known only to locals.
Your tour ends with a gentle hike in the Cape Peninsula Reserve, exploring secluded beaches, shipwrecks, and the region's unique wildlife.
The return journey weaves back to Cape Town via Noordhoek Farm Village, a food artisan hub of the Peninsula. Time permitting, stop for a little wine tasting at Cape Point Vineyards, producer of some of South Africa's finest Sauvignon Blanc.
Active Tour
The Cape Peninsula is a complete contrast to the more cosmopolitan city. With its wild national parks, artistic bohemian seaside villages, and working fishing harbors, this day will be about embracing the locals and spending as much time out of the vehicle as possible.
Your first stop is for Cape Town's coolest coffee at Muizenberg's Surfers Corner, the epicenter of South Africa's surf culture.
From here, you'll head to Kalk Bay to explore the working fishing harbor and meet the colorful and entertaining fishing folk. Browse artful, bohemian shops, and perhaps take a short hike through the fairy-like milkwood forests.
Next up is Simon's Town, where you'll encounter rogue penguins on a secret beach only accessible to the locals. Snorkel and stand-up paddleboard in rock pools to get a unique perspective of the penguins (weather permitting).
After visiting Cape Point, venture deeper into the Peninsula to explore deserted wild beaches, secret coves, rock pools, and shipwreck hiking trails far removed from the tourist crowds. This part of Table Mountain National Park is home to ostrich, baboons, tortoises and mountain zebra.
Your return journey along the Atlantic side of the peninsula is a story of amazing views, hidden local cafes, and watering holes full of character. To wrap up your day, stop en route for a beer tasting at a local surfer hangout.
Family Tour
Your family day starts with a treasure hunt in the acclaimed Kirstenbosch National Botanical Garden. Wander the lovely grounds and walk above the treetops on the Tree Canopy Walkway, aptly nicknamed the "Boomslang" (tree snake).
With plenty of space, hiking trails, and a wealth of plants and birds, this time outdoors is ideal for all ages.
Next, you'll visit the seals at Kalk Bay. Explore this working fishing harbor and throw in a fishing line—or take a short forest hike. From seals, you'll move on to their cute neighbours, the penguins. Away from the crowds, go in search of a few rogue penguins (you'll find them on a secret beach only accessible to the locals). Dip your feet in the sea water or even try your hand at stand-up paddle boarding to get a different perspective of these little darlings.
All penguined-out, continue on to Cape Point, where you'll hunt for the Cape 5: ostrich, baboons, mountain zebra, bontebok, and tortoise. Wander along hiking trails which lead through indigenous fynbos, past hidden coves, and along rocky beaches. Chat with your guide about the shipwrecks on this coastline—keeping an eye out for lost treasure, of course. Then head up the funicular to the Cape Point Lighthouse for an incredible panoramic view over the ocean and back along the seaboard.
On your return journey, stop at the Cape Point Vineyards, situated on the mountain slopes near Noordhoek. It's an ideal place to soak in the magical views with a glass of their excellent home-produced wine in hand.
Quirky Tour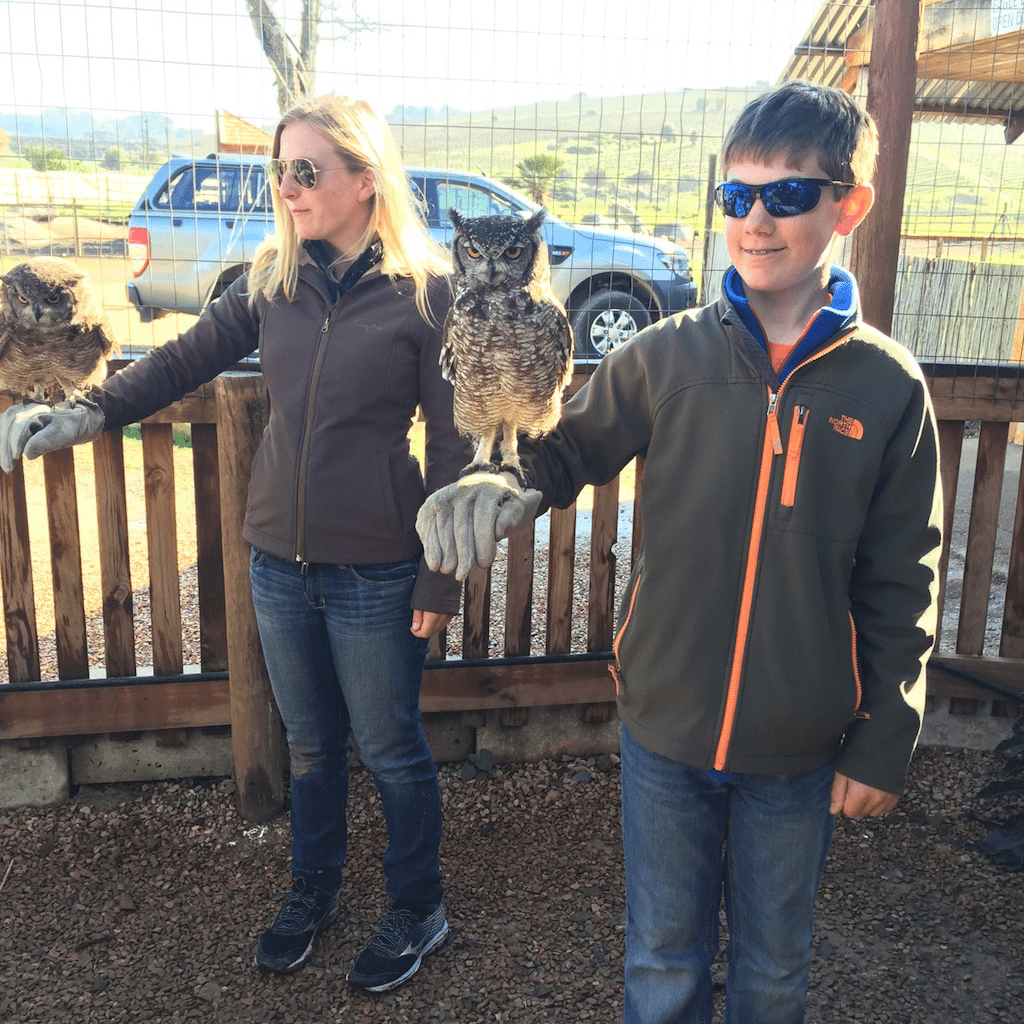 Today you'll road-trip along the Atlantic Seaboard with salty breezes and stunning views all the way.
Leather jackets? Check. Tank helmets? Check. Climb into your vintage WWII sidecars for this stylishly retro experience. As you wind your way down to Hout Bay, your thrilling route passes by a number of trendy suburbs and exquisite beach locations.
Enlivened by the fresh air, board your boat and head out to Duiker Island, keeping an eye out for dolphin pods, whales, and abundant birdlife.
Enter the water for an unforgettable snorkeling experience (supplement cost). Just don't be surprised if the seals surrounding you, mimicking your movements! Or, if horseback riding along the beach is more your style, we can arrange that, too!
Continue to the oak-lined village lanes of Noordhoek, with its glorious mountain backdrop and thriving hub of shops and restaurants, settled around a village green.
In the afternoon, you'll head to the Cape Peninsula, where you can admire panoramic vistas from the Cape Point Lighthouse, reached by the funicular. Hiking along the trails, keep a look out for indigenous flora and fauna, and explore some of the rock pools, shipwreck beaches, and sheltered coves of this historic region.
Near Simon's Town, go in search of a colony of rogue penguins, away from the crowds. You can even take the opportunity to stand-up paddleboard across kelp beds and view these fascinating creatures from a different vantage point.
Next, you'll explore the harbour town of Kalk Bay. Chat with the local fishing folk, browse bohemian hangouts, and pop into a few artsy shops.
After a busy day outdoors, you'll sample craft beer and local gin at Muizenberg, surrounded by surfers and interesting locals–and soaking up the atmospheric vibe.
5 More Incredible Ways to Explore the Cape Peninsula
For an even more specialized tour to suit your unique interests, check out the five spectacular touring options below.
Private Full-Day Peninsula and Whale Watching Tour
Available Mid-June to Mid-November
Depart Cape Town for Simon's Town Harbour where you'll board a 32-foot catamaran. Your two-hour trip (weather dependent) not only takes in the wonderful sights of the Cape from the ocean but offers you the chance of seeing magnificent creatures of the sea.
Excellent whale sightings are possible as the boat is allowed within 50m of these giants of the deep. From mid-June to mid-November, you can expect to see Southern right whales, which come to the Cape to mate and calve. Humpback, bryde's, minke, and sei whales are seen throughout the year, along with bottlenose dolphins.
Return to port for lunch and a visit to beautiful Boulders Beach to see the African penguin colony. Then, enter the Cape of Good Hope section of Table Mountain National Park with its unique Cape fynbos vegetation. The Park is home to birds like African black oystercatchers and Cape sugarbirds, as well as very special fauna, including Cape mountain zebra, bontebok (both endemic), and the charismatic Cape baboon.
Climb (or ride the world's first environmentally-friendly funicular) to the famous Cape Point Lighthouse to capture the staggering vistas of False Bay, and stop at the south-westernmost point of Africa, breathtaking Cape Point.
You'll head homeward on the Atlantic Seaboard, past the beaches of Noordhoek and over 600m high Chapman's Peak. Drive through the fishing village of Hout Bay and past Llandudno and Bakoven (with their ghostly shipwrecks), the towering Twelve Apostles, and on through Camps Bay and Bantry Bay.
Note: Whale Boat departure schedules (subject to change) are 10:30 a.m. and 2:00 p.m.
Private Full-Day Peninsula Tour with Helicopter
Your first stop is the helipad at the Victoria & Alfred Waterfront for a trip into the sky with spectacular views of Table Bay and Robben Island. Fly past the Twelve Apostles towards Hout Bay, Chapman's Peak, and the vast sweep of Noordhoek beach. Next up is the beautiful coastline leading to the Cape of Good Hope section of Table Mountain National Park, where you can admire the rocky outcrop of Cape Point, the south-westernmost tip of Africa.
Sir Francis Drake described the region as "the fairest cape in all the circumference of the earth," and from your vantage point, it's impossible to disagree.
The helicopter touches down on the False Bay coast, on the east side of the Peninsula, where your guide awaits you. From there you'll visit a colony of charismatic African penguins at Boulders Beach.
Next, enter the Cape of Good Hope section of Table Mountain National Park, home to a vast array of beautiful birds, fauna, and flora, including stunning swaths of fynbos.
As with the whale watching tour above, you'll have the option to climb to Cape Point or ride the funicular to explore the Cape Point Lighthouse and take in the gorgeous views of False Bay over lunch.
On your return journey back to Cape Town, your helicopter will navigate the 114 curves of 600m high Chapman's Peak Drive, one of the world's most spectacular passes, past the Cape's longest beach at Noordhoek and the hamlets of Kommetjie and Scarborough—with a chance of seeing Southern right whales just offshore from June to November!
Note: Routing may change according to helicopter landing site.
Private Full-Day Pelagic Birding Cruise Tour
Depart Cape Town early for Simon's Town Harbour to board your boat at sunrise and meet your guide.
To start the day, you'll head out along False Bay and into the Atlantic some 20-30 miles off Cape Point in search of trawlers that fish these waters as they're a magnet for many bird species. This is largely thanks to the coast's two prevailing currents: the plankton-rich waters of the cold Benguela Current from the south (the core of a food chain for pelagic fish), and the warm Agulhas Current from the east coast, which brings a host of sub-tropical marine species. Both currents help provide a veritable larder for sea birds.
Throughout the year, one can usually spot White-chinned petrel, Sooty shearwater, Cape gannet, Subantarctic skua, Wilson's storm petrel, and four species of albatross. During winter, one might encounter Giant and Pintado petrel, Antarctic prion, and tern.
Summer species are supplemented by the likes of Manx shearwater, Arctic pomarine and Long-tailed skua, Great-winged and European storm petrel, Sabine's gull, Arctic tern, and Grey phalarope.
Note: Warm clothes and binoculars are essential.
Private Sea Kayaking & Cape Point Tour
Depart your Cape Town hotel, and travel to the naval hamlet of Simon's Town which is located on the False Bay coast of the Cape Peninsula.
Embark on a sea kayaking experience from the Simon's Beach Waterfront. Paddle past the civilian and Naval Harbour and out to Boulders Beach.
Note: The double kayaks are very stable and perfect for those with no paddling experience.
After visiting the penguins, you'll stop—time and tide permitting—on a lovely, semi-private beach for refreshments, swimming, and snorkeling (equipment provided).
Before continuing your journey, enjoy lunch at a seaside restaurant (included). Travel to the Cape of Good Hope Nature Reserve, one of two world-renowned landmarks within Table Mountain National Park (the other is Table Mountain itself).
The Cape of Good Hope functioned as something of a beacon for sailors for years and is still widely referred to as 'The Cape' by seafarers. Most visitors to Cape Town regard a trip to the Cape of Good Hope and Cape Point (the tip of the Cape Peninsula) as obligatory.
This part of the park is home to an array of fynbos, over 250 species of birds, buck, baboons, and Cape mountain zebra. There are numerous picnic spots, paths on which one can set off on foot or mountain bike, and tidal pools on near-isolated beaches.
Enjoy the breathtaking views from Cape Point Lighthouse, and travel to the south-westernmost point of Africa, the Cape of Good Hope.
In the late afternoon, drive along the coastal route via Noordhoek, Chapman's Peak Drive, Hout Bay, and the Atlantic Seaboard back to your city-based hotel.
Note: During the whale season from July to December, the Southern Right Whale frequents Cape Town's shores, which allows you the possibility of seeing them in their natural habitat.
Private Full-Day Digital Photography Tour
The Cape is a photographer's paradise. It presents a perfect opportunity for the keen photographer to refine his or her skills before a safari.
Whatever you are looking for in terms of setting and atmosphere we will take you there, from stunning beaches to breathtaking mountain scenery. The professional photographer will assist in teaching practical digital photography techniques—with special focus on how get the best out of the African landscape with your camera.
Note: This tour is also available as an introductory morning or a half-day tour.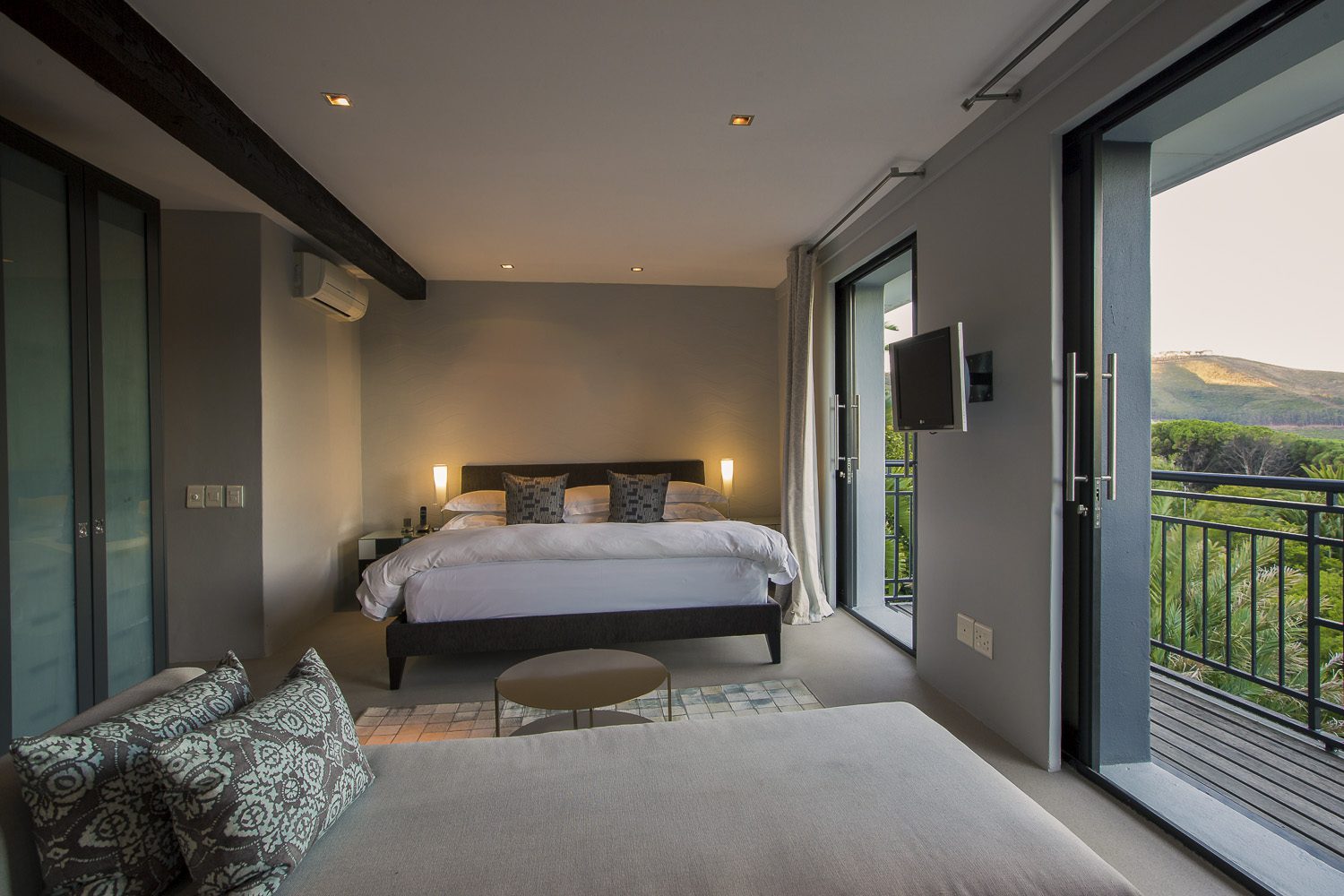 A Cape Peninsula Tour for Every Traveler
With so many options, we're confident there's a tour here perfectly suited to you. To get the most out of your Cape Peninsula experience, we recommend choosing one of the first four tours we shared here:
Explore Tour
Active Tour
Family Tour
Quirky Tour
If you have a special interest in whale watching, birding, kayaking, or photography (or if you want the best views of the bunch via helicopter!), we recommend the following:
Private Full-Day Peninsula and Whale Watching Tour
Private Full-Day Peninsula Tour with Helicopter
Private Full-Day Pelagic Birding Cruise Tour
Private Sea Kayaking and Cape Point Tour
Private Full-Day Digital Photography Tour (with partial- and half-day options)
Plan Your Cape Peninsula Visit Today!
Ready to explore all the Cape Peninsula has to offer? Start planning with us today! We make the process stress-free and enjoyable.
Call or email us now to explore your best options for a South African adventure you'll never forget!
Then, start packing that suitcase because we've got all the details covered.