Laikipia and Lewa Region
Laikipia is a massive region consisting of private ranches, communal gazing areas and game reserves forming an area larger than any national park in the country. In general, a stay in Laikipia is more about the stunning scenery, cultural experiences and activities, but areas such as the Lewa Wildlife Conservancy, Ol Pejeta and Solio still offer excellent game-viewing. In fact, these areas are some of the most reliable in all of Africa to see not only see rhino, but also to get an in-depth look at conservation work in action.
Activities include camelback safaris and horse riding, quad biking, tubing, bi-planes, walking safaris, fly camping, mountain biking, fishing and participating in conservation projects such as Grevy's zebra or rhino research in Lewa or the Laikpia Predator Project. Cultural experiences are extremely special, and you can visit villages and schools, special community projects or simply chat with the camp owners and learn from them directly. All these activities make the area great for families and a perfect addition to days of game viewing in the Mara.
The area is known for its family-run properties, owned by former ranching families (some of whom actively participate in the daily guest experience) with generations of history in Kenya who have now put their energy into conservation and combating poaching. You get the sense you are staying in someone's home and the experience feels hosted and extra special.
Finally, because these are privately-owned properties, you are not subject to the restrictions of the national parks, so can enjoy a more flexible safari; stay out late on a night drive, drive off-road to get the perfect picture, or take a hike up to a camp's 'Star Beds' for a night under the African Sky.
Poll any of us about our favorite place in Africa and you'll find a good number of answers are Laikipia.
Our favorite accommodation in Laikipia
Recommended itineraries to explore featuring Laikipia and Lewa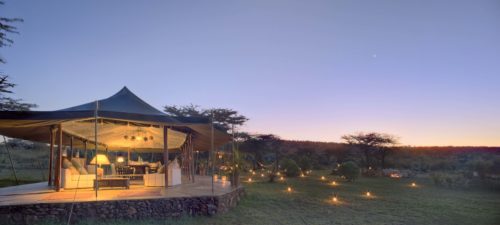 Iconic safari experiences and authentic accommodation
10 Days | $13,600 per person
Get out of your vehicle and explore on foot
9 Days | $9,100 per person
Other places to explore in Kenya
Plan your Trip
Ready to start planning your own incredible adventure? We make the process stress-free and enjoyable.