Exploring Cape Town Part 1: Best Restaurants
, The best destination in Africa for a food and wine lover is South Africa and Cape Town is the center of South Africa's foodie culture. Below is a list of some of the top, top restaurants in Cape Town and the surrounding
winelands of Constantia, Stellenbosch and Franschoek
. These are not just the best restaurants in Cape Town, they are some of the best in the world! Being as good as they are they are also incredibly popular with tourists and local South Africans alike so make sure you book as soon as you start planning your trip.
The Test Kitchen
Old Biscuit Mill, Albert Road, Woodstock
Lunch: 12.30pm – 2.30pm Dinner: 7pm – 10p
The Test Kitchen, owned and run by chef-owner Luke Dale-Roberts, is probably the most sought after reservation in Cape Town. The food is delicious and the contemporary menu emphasizes enhancing the natural flavors of fresh seasonal ingredients through playful food combinations. House specialties include Luke's XO sauce, café au lait beef, maple-braised shabu shabu; roasted bone marrow; langoustine and smoked quail; clam and green tea pasta; veal tongue and mussel pie; pig's head and blue cheese; and plum-cured foie gras.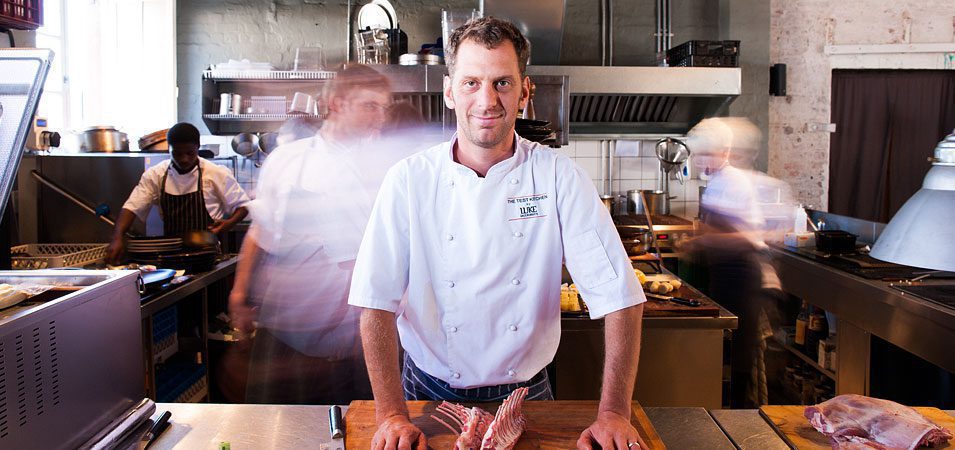 Hint: If the Test Kitchen is full try the Potluck Club, its nearby sister restaurant. Although it may not be much easier to get into!
Potluck Club, Top floor, The Silo Building, The Old Biscuit Mill, 375 Albert Road, Woodstock
Lunch: Tuesday to Saturday 12:30pm-2:30pm Dinner: 6pm – close
The Greenhouse (Closing November 2021)
The Cellars-Hohenort Hotel, 93 Brommersvlei Road, Constantia, Cape Town
Dinner: 7pm – 9.30pm
The Greenhouse is in Constantia, one of Cape Town's oldest and poshest suburbs. Chef Peter Tempelhoff's food is on the cutting-edge of South African cuisine with an ever-changing season menu inspired by the organic, heirloom produce from the kitchen garden. Meals are served in a Victorian glass greenhouse with fern print wallpaper and magical views of the property's famous gardens. The Greenhouse is not as young and hip and the Test Kitchen but offers a relaxed, contemporary spaced for intimate, sophisticated dining.


Rust en Vrede
Annandale Road, Rust en Vrede Estate, Stellenbosch
Dinner: 6.30pm -close
One of the top fine dining experiences in the country, Rust en Vrede in the Cape Winelands offers intricate dishes showcasing a variety of seafood, poultry and meat. Chef John Shuttleworth's combination of elements makes each dish a delightful experience. The original wine cellar has not lost its character and charm in the conversion into a contemporary-looking restaurant. Soft lighting and comfortable chairs make this a dining environment you won't want to leave in a hurry.
Jordan Restaurant
Jordan Wine Farm, Stellenbosch Kloof Road, Stellenbosch
Opening & closing times: Lunch: Monday to Sunday, Dinner: Thursday and Friday
Lunch: 12 noon – 3pm
Dinner: 6:30pm – close
At one of the top spots in the winelands for a spectacular meal, chef George Jardine showcases his award-winning dishes by combining expert technique, fresh produce and a light touch. Dishes are accessible and delicious and change with the seasons. The restaurant is simple and modern with an open kitchen so you can see the chefs at work. On warm days the sliding doors opened, and all the tables are moved to the deck with views of the Stellenbosch mountains.
Overture
Hidden Valley Wine Estate, Annandale Road, Stellenbosch
Lunch: 12 noon – 2:30pm
Dinner: 7pm – close
Also in Stellenbosch, Overture is set on top of a hill with stunning views. On a clear day you can see the Stellenbosch Valley, Table Mountain and all the way to Robben Island. Two sides of the restaurant have glass walls to take full advantage of the views and the light. Like Jordan the open kitchen at Overture adds atmosphere and allows diners to see the chefs at work. One of the top fine dining experiences in the country, Overture uses the best ingredients to produce well-constructed, original dishes.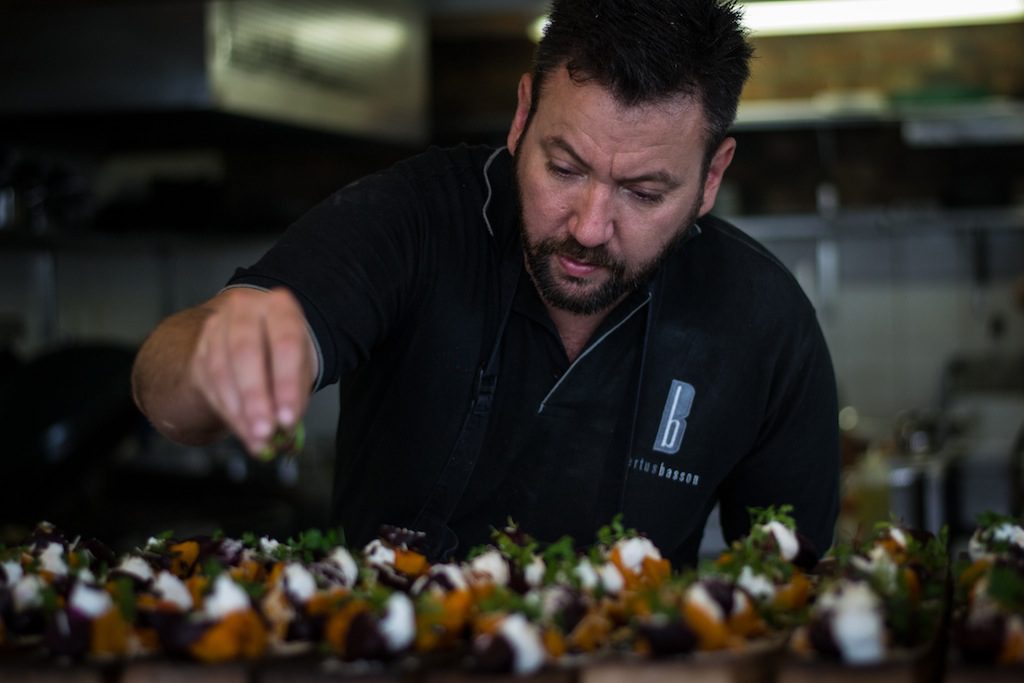 The Tasting Room
Le Quartier Français, 16 Huguenot Road, Franschhoek
If the Test Kitchen is the ultimate culinary experience in downtown Cape Town, the Tasting Room is the ultimate experience in the Winelands. Famed chef Margot Janse continues to ensure that the Tasting Room ranked as one of the best restaurants in the world. Janse was named South Africa's Top Chef in 2012, and is one of the few females named by Relais & Chateaux as one of its "Grand Chefs" (and one of only two in Africa). Guests staying at Le Quartier Francais have priority for reservations at the Tasting Room. Others interested in trying this world class restaurant should book well in advance.
Pierneef a la Motte
R45 Main Road, Franschhoek
Pierneef à la Motte's seasonal menus showcase the rich history of three hundred years of Cape cuisine. Chef Chris Erasmus offers diners a marriage of Cape Dutch, Flemish and French Huguenot fare to produce one of the most original menus in the country. Smart but relaxed and family-friendly in a soaring contemporary interior.
Hungry for more?
You can find a full list of more than twenty restaurants we love in Cape Town here.
All of these restaurants feature on DSTV's Eat Out Awards. Find the complete list and lots of other great ideas for eating out in South Africa here.