Lima, The Sacred Valley of the Incas, Machu Picchu Pueblo, and Cusco all on this amazing Peru trip
This nine-day Peru trip focuses on many of the country's highlights at a relaxed pace, and in style. Lima is a gorgeous city, with many charming neighborhoods, renowned museums, urban beaches, and a thriving culinary scene. From here, head to The Sacred Valley, offering a perfect introduction to the ancient and sophisticated Inca culture. Continue to Machu Picchu, where you are sure to be awe-struck by the impressive mountaintop "Lost City of the Incas". Cusco, a beautiful and laid back city, is a fabulous location to wind down and reflect on your journeys' adventures.
Who is a luxury Sacred Peru trip best for?
Travelers who are looking to experience Machu Picchu and experience the best of Peru along the way. This weekend to weekend trip packs a real punch and includes varied cities, world-class food, ancient ruins, and action-packed adventure.
Day-to-day itinerary
DAYS 3, 4 & 5:
Explore the Scared Valley of the Incas, Sol y Luna
Sacred Peru trip highlights
Lima, a trendy and beautiful city, offers the perfect place to begin your Peru trip. Explore the bohemian district of Barranco, where galleries, artist workshops, and music venues await. Visit Larco Herrera Museum, exhibiting 45,000 archeological objects including its famous erotic pottery collection.

A trip to The Sacred Valley offers a look into the lives of the Inca Empire, and the chance to visit important sites and ruins such as Sacsayhuaman, Pisac, and Moray. Absorb Andean culture with a lesson in traditional weaving at the hillside llama and alpaca farm, Awanacancha. HIking, biking, cultural activities, and historical sites are all on offer during your time here.

Machu Picchu, meaning "Old Mountain", is one of the 7 New Wonders of the World. Explore the Sacred Inca citadel, including its main temples and hidden corners. Hiking is available to those who want to walk a part of the Inca Trail, following in the footsteps of the Empire from over 500 years past. Admire views of the Lost City and the mountains and valleys beyond.

A visit to Cusco is the perfect way to end this Peruvian adventure. Explore the vibrant San Pedro market (a perfect place for souvenir shopping), legendary Koricancha Temple, historical Plaza de Armas, and bohemian San Blas quarter.
Price
Starting at $6,200 per person traveling in 2024. Contact us for pricing and to connect with your personal travel expert
Easy extensions
Places
Private Peruvian Amazon luxury travel The Peruvian Amazon is the fourth-largest rainforest in the world and boasts remarkable biodiversity. The rainforest is also home to some 180 reptiles, 262 amphibians, 293 mammals, 697 fish, 806 birds, and 2,500 butterflies. The area is an increasingly popular hot spot for nature/wildlife lovers for a very good reason. […]
Places
Private Galápagos Islands luxury travel Comprised of 13 major islands, six minor islands, and a number of small islets, the Galápagos Archipelago sits some 600 miles west of Ecuador's mainland. A natural treasure, they're designated a UNESCO World Heritage Site, and a whopping 97 per cent of the area is stringently protected as a national […]
Sacred Peru map
Other itineraries to explore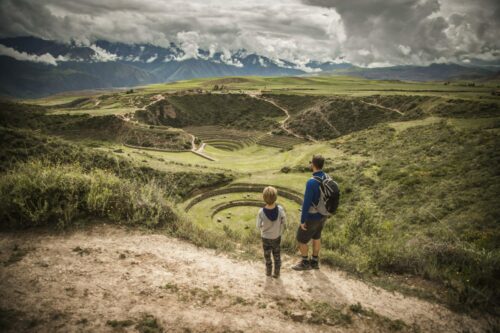 Discover the Sacred Valley, Inca Trail, Machu Picchu, and Cusco
8 Days | $5,100 per person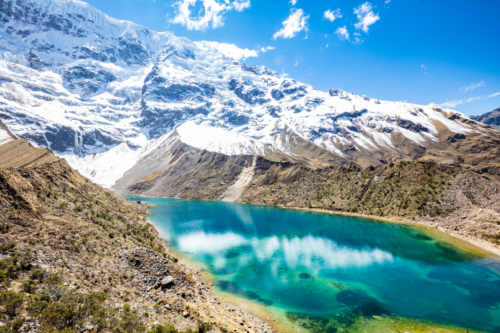 The Salkantay Trek takes you to Machu Picchu in style; cultural highlights await at Lake Titicaca
13 Days | $10,725 per person
Wilderness of the Galapagos and Cultural History of Machu Picchu
14 Days | $10,325 per person
Plan your Trip
Ready to start planning your own incredible adventure? We make the process stress-free and enjoyable.