Cruise the Amazon and explore the wonders of Machu Picchu and Cusco on this luxury Peru holiday
This 11-day Peru holiday provides a mix of experiences, for travelers seeking wildlife in addition to culture. The Amazon is home to mysterious jungles, a spectacular array of wildlife, and the chance to learn about the only indigenous cultures never conquered by the Inca or the Spanish. Combined with time spent in historical Cusco and the imposing lost city of Machu Picchu, this journey highlights an array of what makes Peru so unique.
Who is a luxury Machu Picchu & the Amazon trip best for?
Travelers who want to visit the iconic Machu Picchu ruins, and who have the time to explore more of Peru's fascinating landscapes. The Amazon in Peru offers jungle lodging and luxury river cruising, depending on what you're looking for.
Day-to-day itinerary
Highlights of Peru: Machu Picchu & the Amazon trip highlights
After your arrival into Lima, continue your Peru holiday to the famed Amazon River. The Peruvian Amazon is the fourth largest rainforest in the world and boasts remarkable biodiversity. From the comfort of your luxury river cruise, explore the region by hiking, swimming, fishing, boating, kayaking, and canopy walk to take in the Amazon's thousands of species of flora and fauna. Spend time in local villages and communities, which receive very few outside visitors, such as San Regis, Puerto Miguel, and Amazonas.

Continue to the Sacred Valley of the Incas where travelers have the choice to relax and reflect at the hotel spa dwarfed by mystical green mountains, or embark on the Valley's more adventurous offerings, like trekking, white water rafting, horseback riding, ziplining, and mountain biking.

Travel aboard the iconic Hiram Bingham Train from Cusco to Aguas Calientes, passing lush fields, mountains, and colorful villages of the Sacred Valley in the foothills of the Andes.

Continue to Machu Picchu, the Lost City of the Incas. With your private guide, explore the Sacred Inca citadel's main temples and hidden corners. For those seeking a little extra adventure, there is the opportunity to hike Huaynapicchu for spectacular views of Machu Picchu and surrounding valleys and mountains.

End your trip in Cusco where you'll explore the heart of the Incan Empire. During your stay, visit the lively San Pedro marketplace where you can put your bargaining skills to the test. Other important sites you will see are the legendary Korikancha Temple, San Blas district and its main church, and historical Plaza de Armas. Wind down with a pisco tasting, one of Peru's national drinks.
Price
Starting at $8,450 per person traveling in 2024. Contact us for pricing and to connect with your personal travel expert.
Highlights of Peru: Machu Picchu & the Amazon map
Explore other itineraries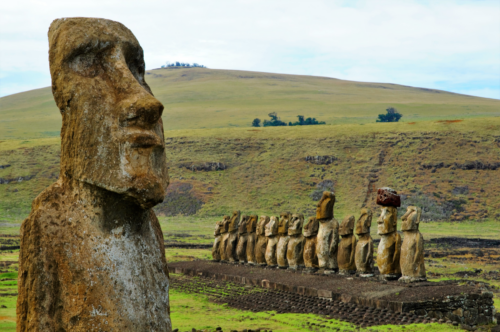 Unveil the ancient wonders of Machu Picchu and Easter Island
15 Days | $9,500 per person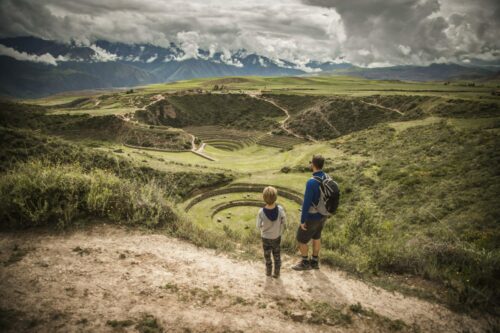 Discover the Sacred Valley, Inca Trail, Machu Picchu, and Cusco
8 Days | $5,100 per person
Wilderness of the Galapagos and Cultural History of Machu Picchu
14 Days | $10,325 per person