Exploring the Galapagos and Inca Trail, In 2012, my family decided to spend our winter holidays trekking the Inca trail in Peru and cruising through the islands in Galapagos, Ecuador! This trip ended up exceeding our expectations, and several years later, we still reminisce about favorite moments. Reflecting back on this experience there are some key things that came together to make it so magical.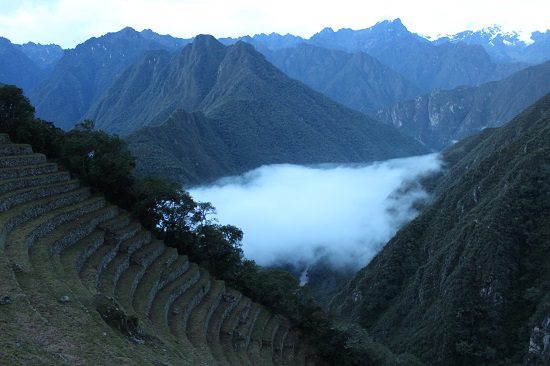 Exploring the Galapagos and Inca Trail, This magical balance is what we at Extraordinary Journeys strive to include in every one of our itineraries, no matter the location. It comes down to essential experiences which conjure a sense of wonder, exploration, and inspiration. For some, this can derive from stunning landscapes, such as the lush green mountains of Machu Picchu floating above the birds and clouds. For others, authentic interactions with locals are what open a window into a new culture, discussing everything from favorite foods to indigenous music, traditions and family structures. Perhaps it's diving into history and gaining an understanding of how what lies before you today has come to be; 15th Century Machu Picchu is a testament to what humans are capable of in extreme circumstances. Wildlife enthusiasts can be inspired by nature in a wonderfully unique place like the Galapagos where Darwin's ground breaking theories were developed. Through journeys such as these, we can develop an understanding of how our actions today affect the future; sustainability and conservation are so important, and each of us can contribute, including through tourism and travel.
Each day of our South American adventure and exploring the Galapagos and Inca trail brought us new and exciting moments. Our Inca Trail trek was a highlight, for its lushly overgrown beauty, the fascinating history, and the laughs and memories that came with intense hiking and camping – all brought into focus by our exceptional local guide.
Quito is a remarkably lively city, and whether it's an adrenaline activity you are after (white water rafting or even the Teleférico tram), a history lesson (explore cathedrals, monasteries and more), or that perfect scrapbook photo (straddle the equator line!), this city delivers.
Galapagos, as the grand finale, was simply sensational, and could have been an entire trip in itself! The wildlife is spectacular and abundant; charismatic iguanas getting in scuffles, giant tortoise basking in the sun, penguins waddling along the black rock.
And even the occasional surprise close encounter. I'll never forget the moment when a sea lion jumped into our boat's Jacuzzi and made itself comfortable!
Peru and Ecuador, either paired or on their own, can offer an incredibly well-rounded experience, and depending on your taste can be very luxurious or quite "barefoot". You'll find these destinations are really ideal for a variety of travelers from families, to honeymooners or bucket list adventurers. As long as you are truly seeking adventure, diverse activities and crave eye-opening experiences, a trip can be tailored to your specific interests. A trip to Peru and Ecuador will combine the magic of unique landscapes, exotic wildlife and fascinating history and culture. The perfect recipe for an Extraordinary Journey!