Top 5 Properties for a Tiger Safari in India
, For anyone that's been on safari in Africa, you know that coming face to face with nature's most iconic wildlife is unforgettable. India offers an amazing wildlife experience and going on safari to find the majestic tiger belongs at the top of your bucket list. The properties on this list not only offer an incredible safari experience, but they're top notch camps and lodges with excellent service, accommodation, and guides. (Note that all of these properties are located in Central India where the tiger population is greatest.)
1. Jamtara Wilderness Camp, Pench National Park.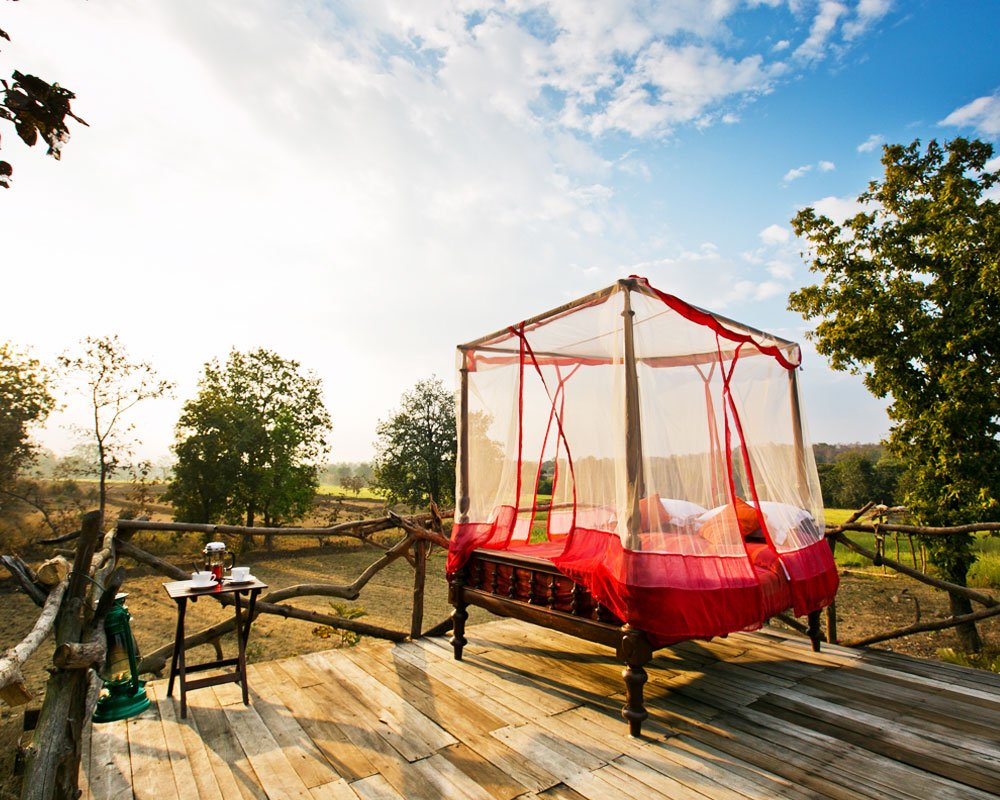 Jamtara Wilderness Camp is the only property in India with a private entrance into a national park. Guests at Jamtara can avoid the line of vehicles entering Pench prior to morning and afternoon game drives and really capitalize on their safari. This is a major advantage for Jamtara as it offers a very exclusive safari experience. The 10 luxury tents are beautiful and we love that you have the option of sleeping on your private verandah or try the romantic star bed for a night.
2. Samode Safari Lodge, Bandhavgarh National Park.
Samode Safari Lodge offers an excellent wildlife experience in Bandhavgarh National Park. Always accompanied by a professional guide and a local tracker, you're sure to have some great sightings in this game-rich and biologically-diverse park. The 12 spacious villas offer great comfort and we love the inviting main lodge. This is a great place for active travelers as they offer walking, running on nearby trails, cycling, and they have a gym and pool to use between game drives.
3. Baghvan Jungle Lodge, Pench National Park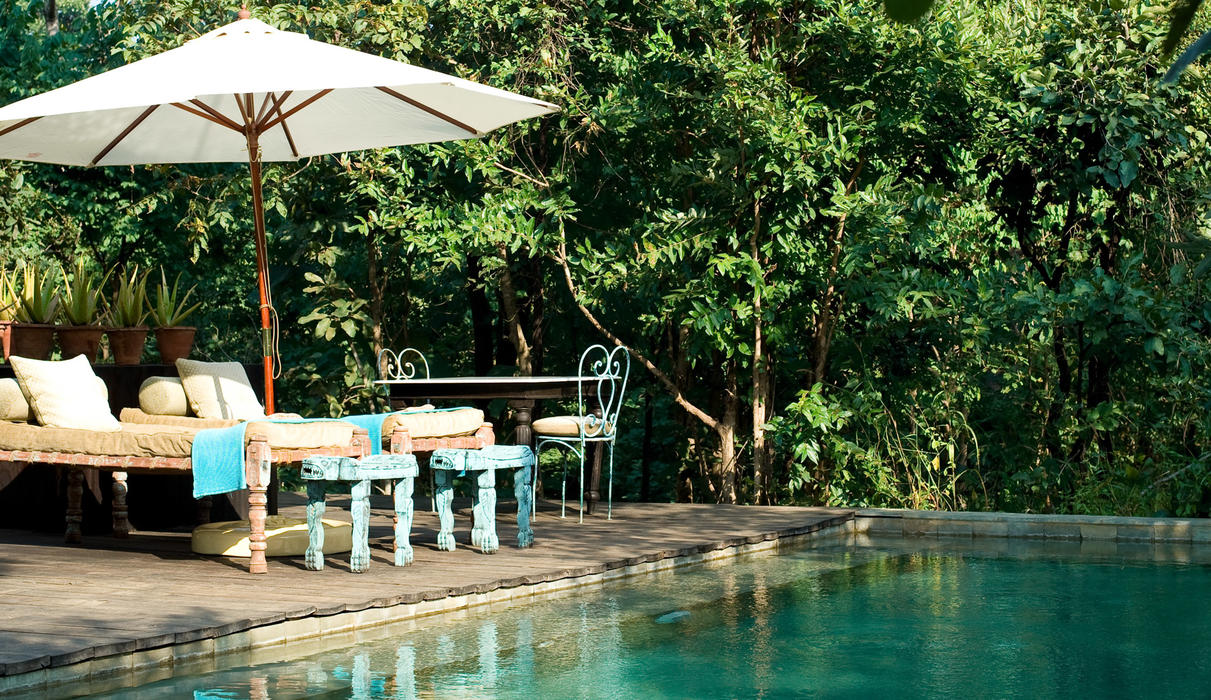 Baghvan Jungle Lodge is a beautifully decorated lodge with 12 suites and excellent service. Just 5 minutes from the Pench main gate, the safari experience is excellent and we love the Ayurvedic massages and traditional Indian cooking classes to enjoy in between morning and afternoon game drives.
4. Banjaar Tola Tented Camp, Kanha National Park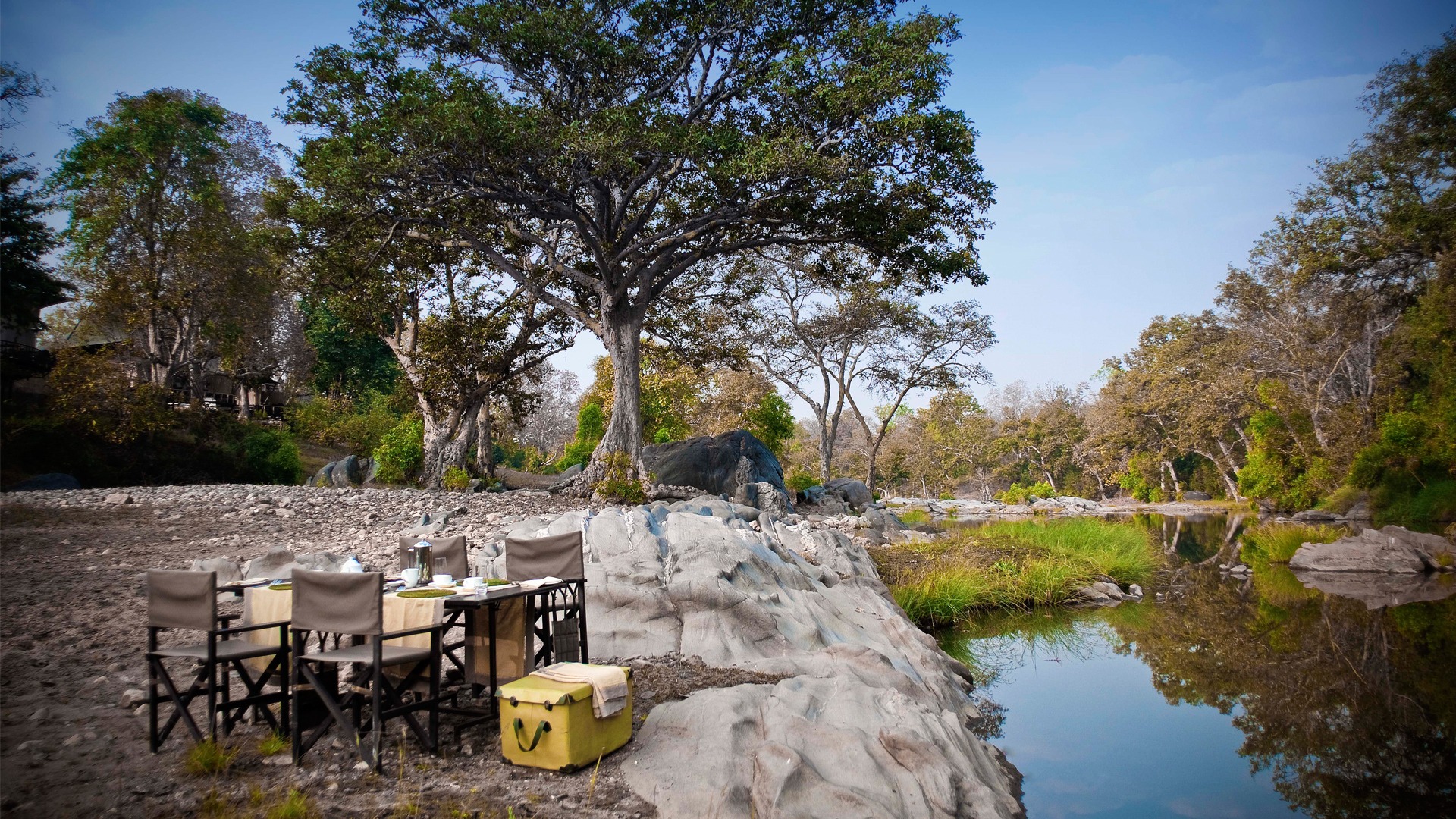 Banjaar Tola Tented Camp consists of 18 tented suites that each boast private verandahs overlooking the Banjaar River. Nothing beats the soundtrack of a gently flowing river and the birds and wildlife that come to the river to drink. Your game drives in the dense jungle forest of Kanha National Park will likely provide tiger sightings in addition to hyena, leopard, and other predators.
5. Mahua Kothi Jungle Lodge, Bandhavgarh National Park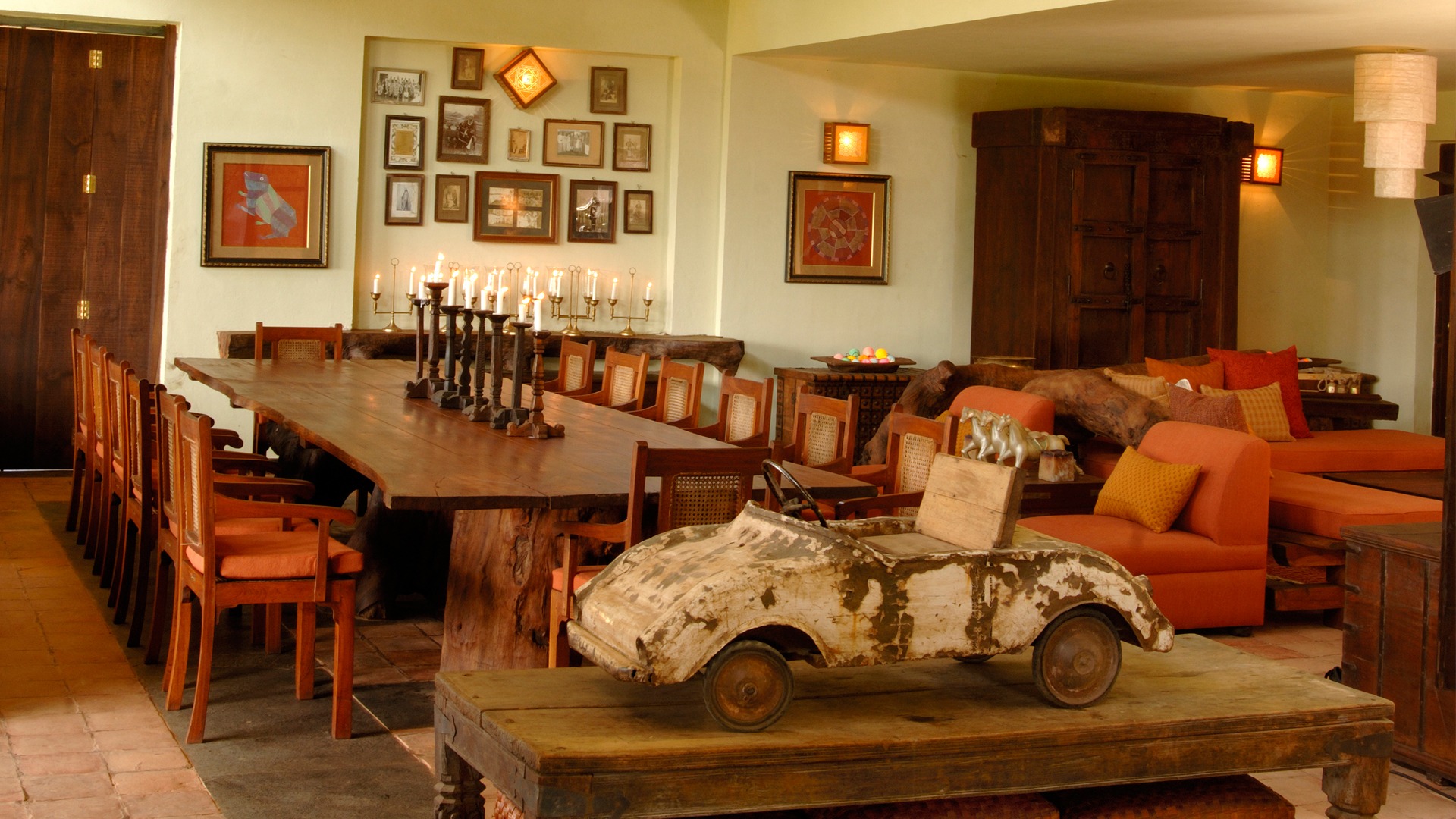 This former homestead is set in a natural forest with patches of lush vegetation, just 10 minutes from Bandhavgarh's main gate. The safari experience at Mahua Kothi Jungle Lodge is excellent and they have really great guides. The property itself has 12 comfortable air-conditioned kutiyas (suites), a pool, an inviting courtyard, and a beautiful garden.
For more information on Top 5 Properties for a Tiger Safari in India email [email protected]