"Nothing behind me, everything ahead of me, as is ever so on the road."
The Fun of Driving in New Zealand, In my experience, New Zealand is a country that is best explored on the open road. The size of California, with a population about the size of Connecticut (1/4 of which is clustered in Auckland); New Zealand is a country with endless roads and breathtaking landscapes.
Before getting lost in the beautiful scenery and what great fun it is to drive in New Zealand, let's review how driving in New Zealand is different to driving in other countries. Because if you hail from the New York metropolitan area or any major city, you know driving and transport can have a big impact on the enjoyment of traveling. First, my husband and I didn't find a single pothole in 14 days of driving – not on 'major' highways and not even on winding country roads. Second, there was not a scrap of litter on the side of the roads and no signs warning of monetary consequences for doing so. (Kiwis know their country is spectacular and they take great pride in conscientious stewardship.) Third, the majority of the roads you traverse are two-lane because there are so few people in New Zealand. And while two-lane roads would be an inevitable headache in New York (especially if you are stuck behind somebody driving slowly), everyone in New Zealand is quick to politely pull to the side and let you pass when it's safe to do so. Traffic just doesn't exist! Finally, the road signs reflect the classic Kiwi spirit of hospitality and good nature, so be on the lookout for a good chuckle. My favorite was: "Stay alert, other people make mistakes."
We traveled 1,000 miles across the North and South Islands with some strategic flights in between, but I wouldn't have traded a single one of those miles on the road for anything. We weren't more than 10 minutes from the airport in Auckland when quite suddenly we found ourselves in the middle of rolling hills and bucolic countryside, complete with fluffy sheep and black and white spotted cows. The sheep and cows would be the only constant as we made our way south. The rolling hills became winding mountain roads, scenic valleys that can only be described as pastoral paradise, aquamarine ocean punctuated by playful seal pups, and finally, snow-capped peaks. Having our own set of wheels gave us the freedom to wander, to stop for coffee at the local bakery or grab fish and chips seaside in Kaikoura, or pop into Thermal Wonderland to see the sulpherous hot springs, or stop to stretch our legs at Huka Falls. In a country renowned for its landscapes and scenery, the best way to really experience it is on the open road.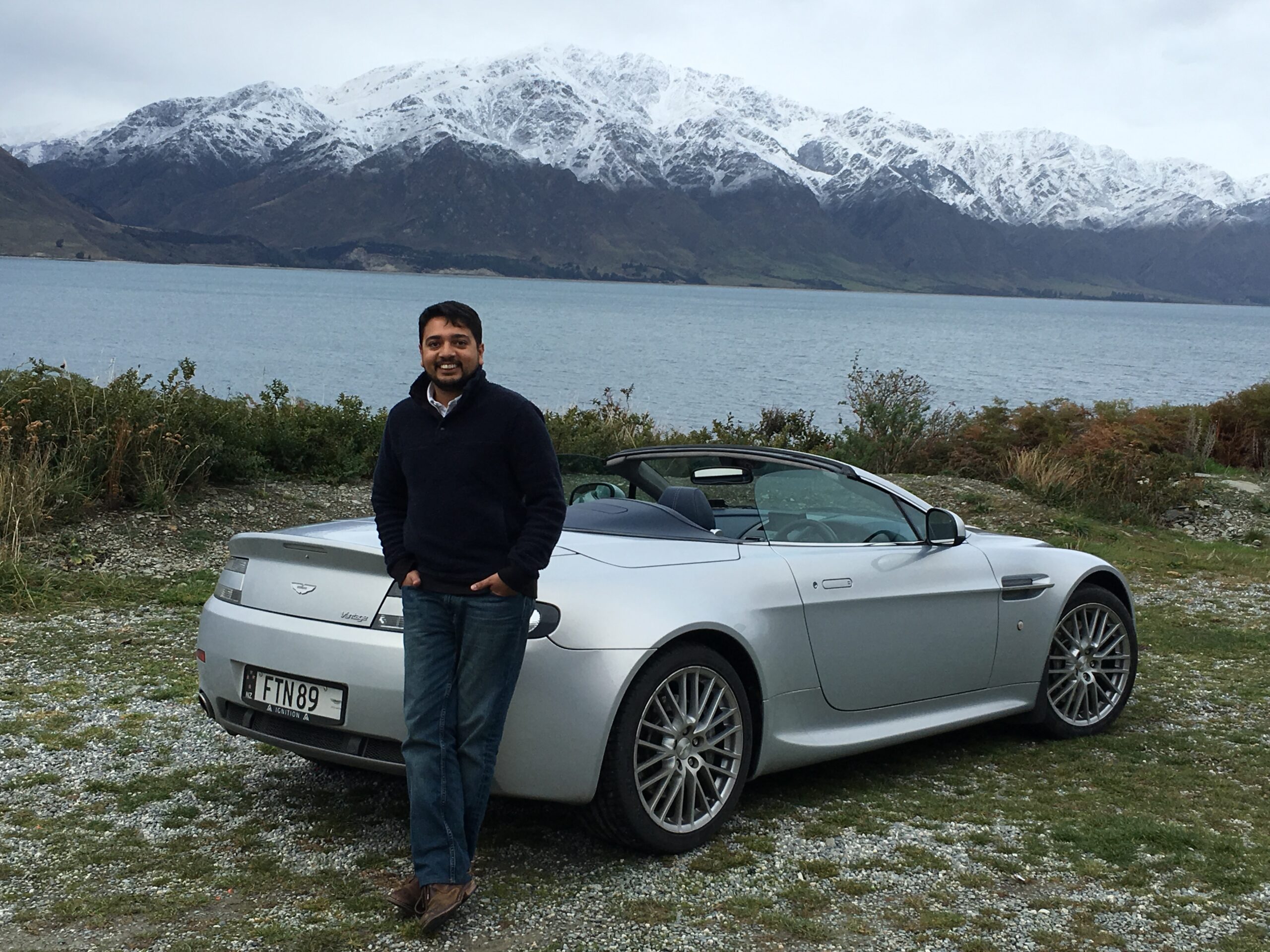 While the Holden Commodore was our trusty steed for the majority of the time, the real fun was unleashed on the winding roads around Queenstown. A gear head through and through, Kieran, the fantastic concierge at Eichardt's Private Hotel helped me arrange the ultimate early Father's Day surprise for my husband… a one-day rental of an Aston Martin Vanquish to explore the Southern Lakes district. With a free day in our itinerary, we sped off toward Cromwell and Lake Wanaka stopping at scenic outlooks, wineries, galleries and cafes along the way. Snow had just fallen on the South Island so the peaks of the Crown Range were lightly dusted with powder and Mt. Aspiring was a beautiful beacon on our journey. The following morning, sleep was no longer a priority for my husband. We set off in the dark on a winding drive out to Glenorchy with the goal of grabbing a cup of coffee and Danish before heading back to catch the morning glow on The Remarkables over Lake Wakatipu. Sure enough, my husband was right… the sunrise was absolutely worth the lack of sleep.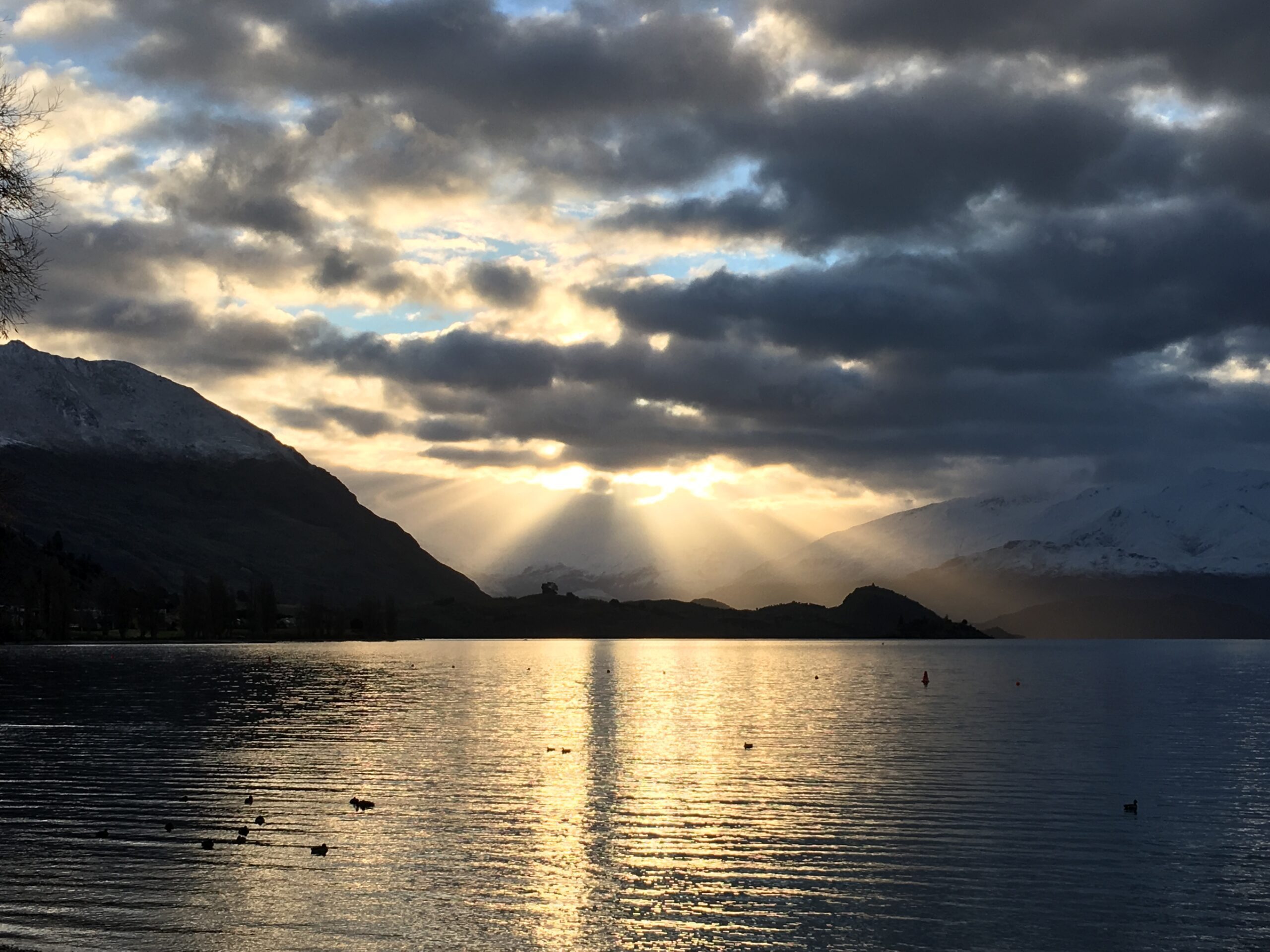 Although it's tempting to limit the amount of time you spend in each destination to fit only the activities you plan to do, giving yourself a little bit of breathing room to escape and explore is the ultimate luxury. With limited time and the thought: "This will likely be my only trip…" most Americans make the mistake of trying to combine New Zealand with Australia all in two weeks. Please, I beg of you, don't do it! There is so much to see and experience in New Zealand. Our 14 nights flew by in the blink of an eye and we still weren't able to do everything we wanted. We're saving Bay of Islands and more of the North Island for our next trip. (Yes, there will certainly be a next trip!)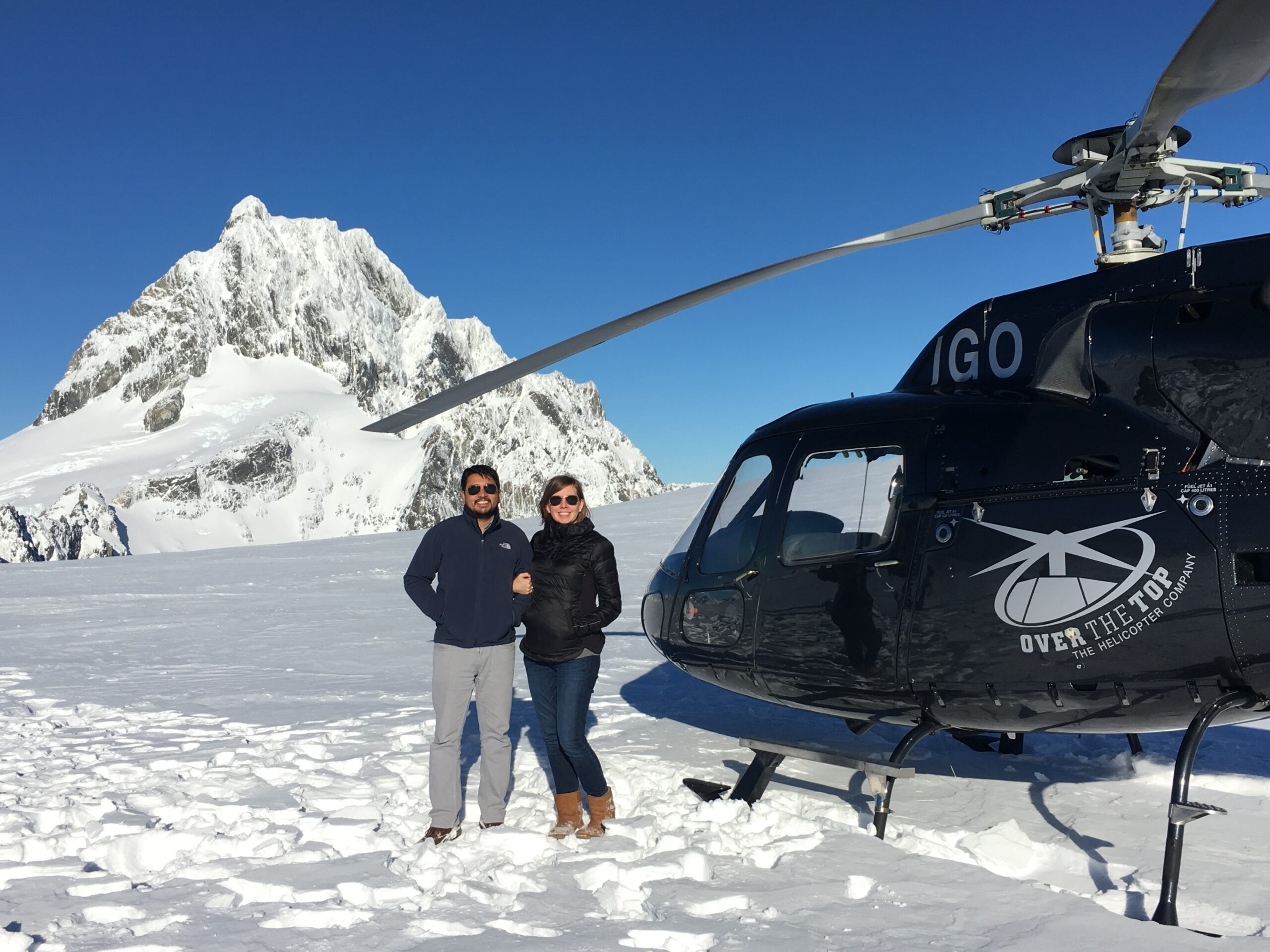 While New Zealand is in many ways about the destination, the journey is an awful lot of fun. And it's a good reminder to slow down and smell the roses, or in our case, to speed up and catch the sunrise on the Mountains (with a coffee and Danish in hand).
Check out the special itinerary I designed here to replicate the best of road tripping through New Zealand.