Don't Miss These 8 Spectacular Luxury Hotels in New Zealand, Looking for the perfect hotel for your New Zealand adventure? Both the North and South Islands are an embarrassment of geographic beauty. From tucked-away bays and rugged coastline to snow-capped mountains, forests, and farmland, New Zealand dazzles at every turn.
It's no surprise the luxury accommodations here keep pace with the scenery, from luxe city oases to remote homestead retreats.
We consulted EJ Sales Director and Safari Specialist Jamie Mehrotra on her favorite luxury properties. Here are a few of her absolute favorites.
Solitaire Lodge – Rotorua, North Island
With just nine well-appointed rooms overlooking the North Island's spectacular Lake Tarawera, Solitaire Lodge is one of New Zealand's premiere luxury lodges. Whether you're keen to sit back and relax or put a few miles on your hiking boots, Solitaire does not disappoint.
Thanks to its proximity to the lake, Solitaire offers a variety of water-based activities like fishing and kayaking.
One of the most special activities on offer is a boat trip across Lake Tarawera to a thermal hot spring. Unlike the busy public ones in town, you have this pool all to yourself. It's an absolutely magical way to start any day.
Or if you're up for something a bit more intrepid, consider the three-hour hike to the 200-foot high Tarawera Falls.
"I love staying at properties where I feel like I'm visiting an old friend. Solitaire's warm service, stunning views over Lake Tarawera, unique excursions, and easy access to Rotorua make it my favorite place to recommend for anyone visiting the area."

— Jamie Mehrotra, EJ Sales Director & Safari Specialist
Otahuna Lodge – Tai Tapu, South Island
Just minutes outside Christchurch, Otahuna Lodge is an exquisite Victorian mansion and New Zealand's largest private historic residence. Situated among picturesque gardens at the foot of an ancient volcano, Otahuna combines the charm of the past with the comforts of the present.
The lodge offers five suites with garden views. Additionally, two master suites feature wood-burning fireplaces and spectacular views of the Great Lawn and the Southern Alps.
"A stay at Otahuna is to live the fantasy of visiting a glamorous country estate in a bygone era. It was one of the most memorable stays I've had anywhere. Bonus: the chef is a dream."

— Jamie Mehrotra, EJ Sales Director & Safari Specialist
Eichardt's Private Hotel – Queenstown, South Island
Set in the center of Queenstown's delightful cafe and restaurant precinct, Eichardt's Private Hotel boasts stunning lakefront scenery, a luxurious ambience, and great access to skiing and snowboarding at The Remarkables, just a 45-minute drive from the hotel.
The hotel offers a variety of accommodations, including luxury suites and The Penthouse with spectacular panoramic views of Lake Wakatipu and the snow-capped mountain peaks beyond. The Residence and the Lakefront Apartments offer ample space, making them a fantastic choice for small groups and families.
"This boutique hotel enjoys unobstructed views over Lake Wakatipu and The Remarkables mountain range. After two weeks of staying in remote hotels, the city location was ideally walkable to loads of great restaurants. This is one of the coziest city hotels I've ever had the good fortune to stay in."

— Jamie Mehrotra, EJ Sales Director & Safari Specialist
Annandale Villas – Canterbury, South Island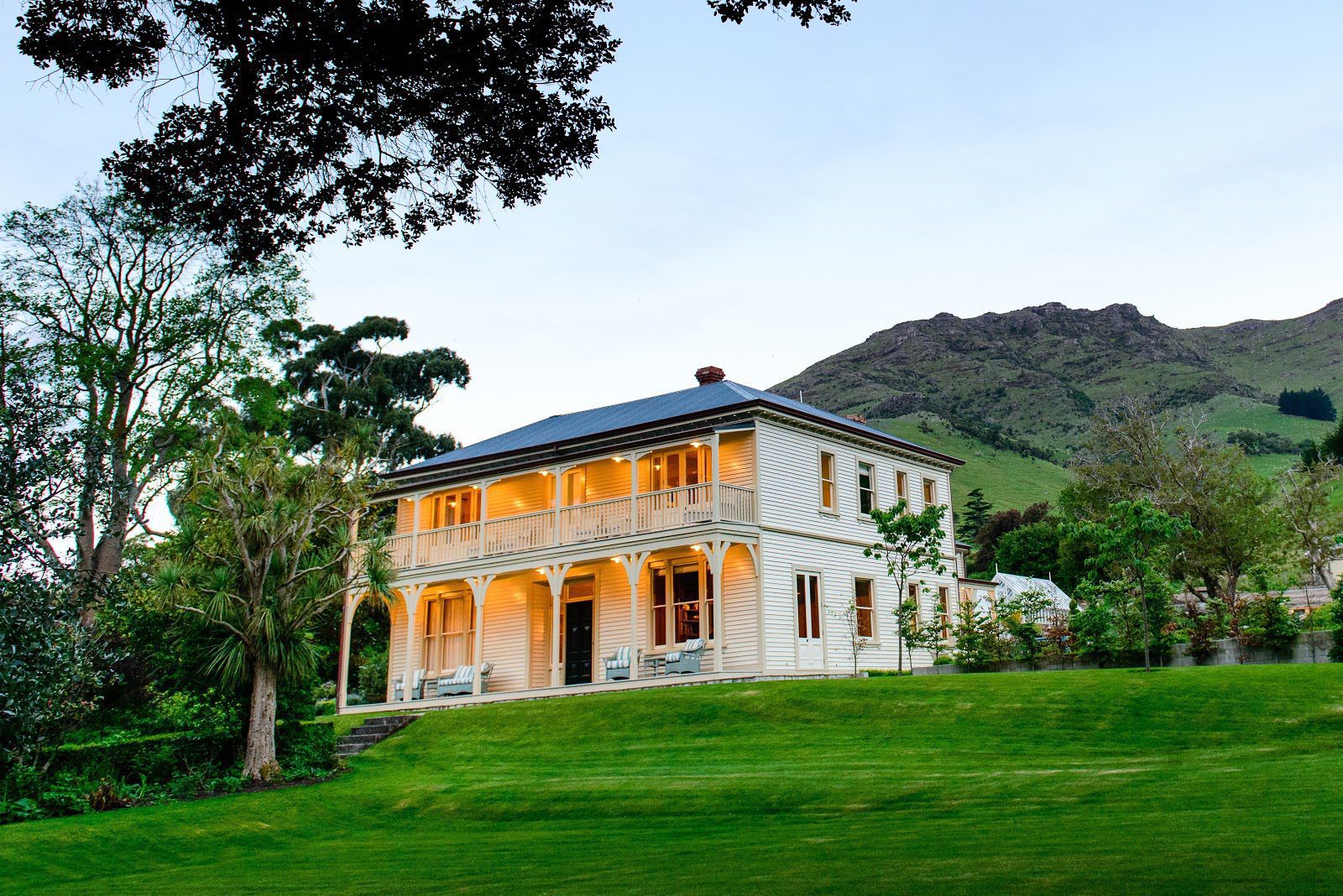 Set amidst the rugged hills and private bays of the South Island's Banks Peninsula, Annandale Villas is a sight to behold. This historic homestead offers an enchanting combination of private farmland and open coastline. From historic to sleek-and-modern luxury, there's something here for you at Annandale.
© Annandale Villas
Built in the 1880s and loving restored to offer the best in modern luxury, Annandale can accommodate up to 14 guests. If you're traveling as a couple or a small group, though, each of the villa's stunning properties offers total privacy. Whether the Homestead, Scrubby Bay, Seascape, or Shepherd's Cottage, there's an Annandale accommodation perfect for you.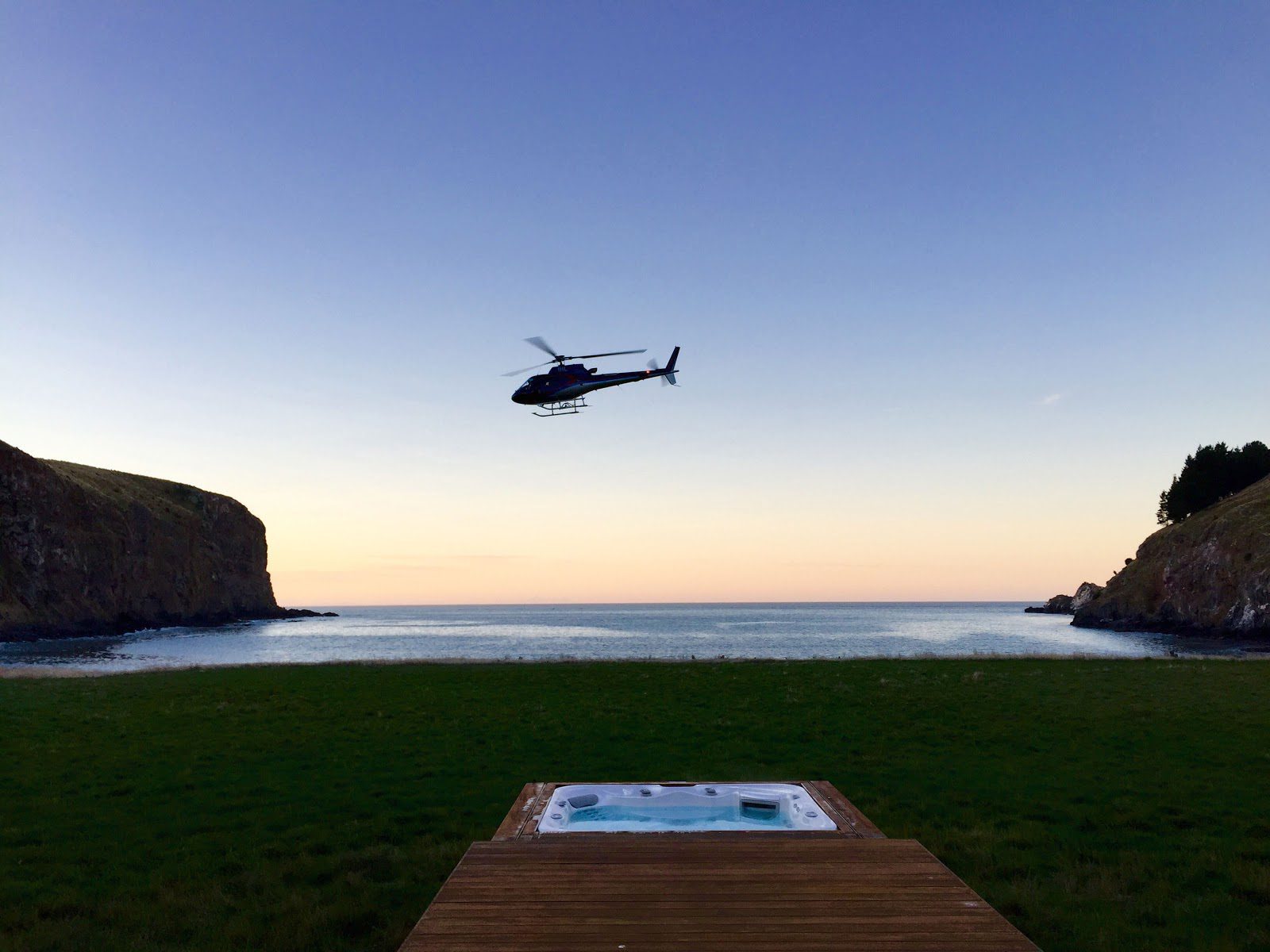 "The Banks Peninsula is packed with endlessly stunning scenery. Out at the very end of it all is a private ranch with a handful of secluded, luxurious retreats tucked away, to soak in the wild beauty of New Zealand. For anyone who craves a total escape, go where the world can't find you. Go to Annandale."

— Jamie Mehrotra, EJ Sales Director & Safari Specialist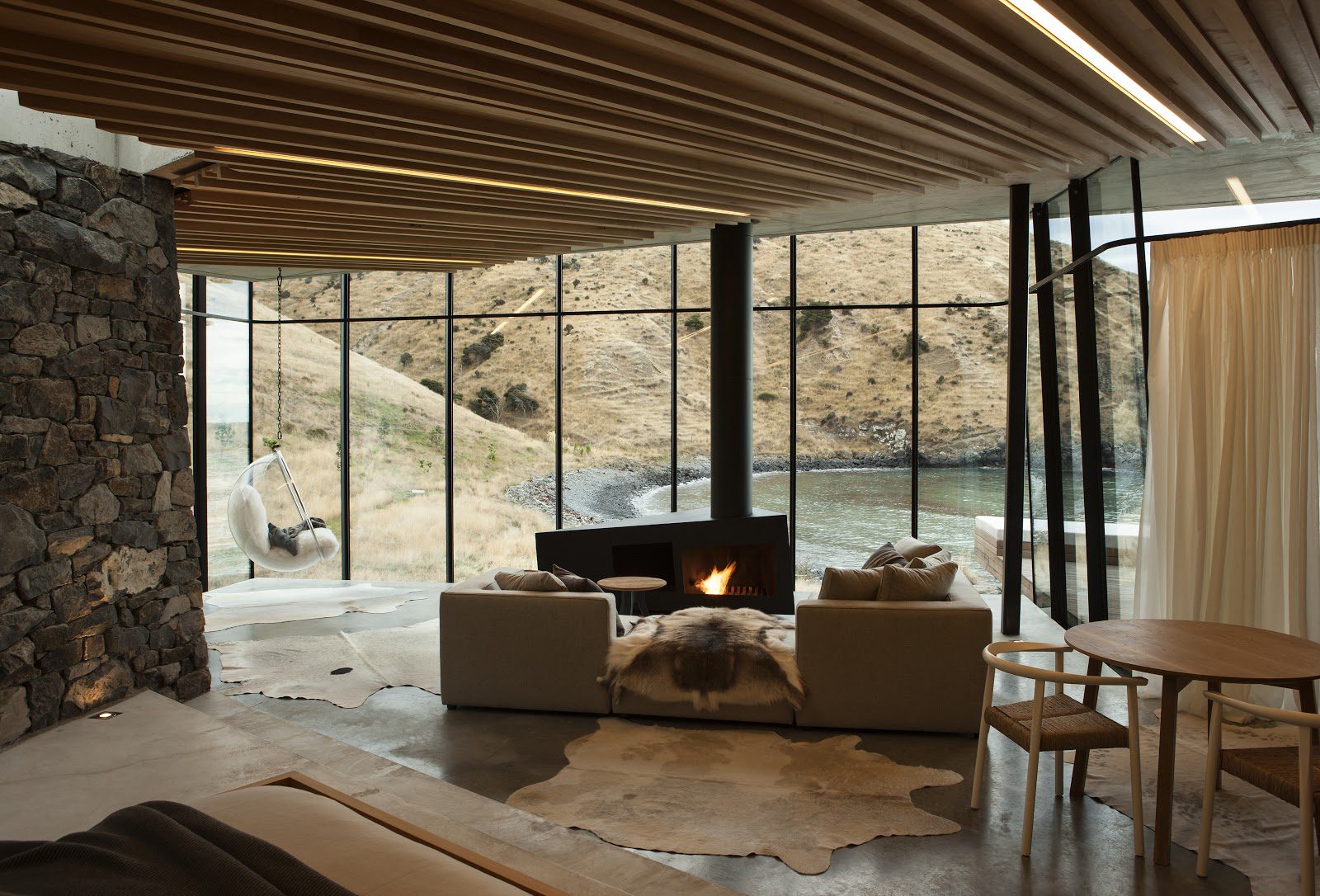 Special Mention
But wait! There's more!
While traversing the best of the best in New Zealand, Jamie Mehrotra also stayed at The Farm at Cape Kidnappers on the North Island and Bay of Many Coves Resort, Edenhouse Luxury Lodge, and Matakauri Lodge on the South Island.
Her verdict? "All are wonnnnnnderful."
Quick Recap:
At this point, you're probably delightfully overwhelmed at the options for your trip to New Zealand. Here's a roundup of our top picks:
Solitaire Lodge, Rotorua, North Island
Otahuna Lodge, Tai Tapu, South Island
Eichardt's Private Hotel, Queenstown, South Island
Annandale Villas, Canterbury, South Island
Special Mention: The Farm at Cape Kidnappers, Bay of Many Coves Resort, Edenhouse Luxury Lodge, and Matakauri Lodge
Need help deciding which property would be the perfect fit for your Kiwi adventure? Get in touch today!
Itineraries for Inspiration
If you'd like to take a closer look at what your own exploration of New Zealand could look like, check out this great active/luxury itinerary (with stays at Solitaire and Eichardt's) that Safari Specialist Pearl Jurist-Schoen designed for a client: Active Luxury Across New Zealand's North & South Islands.
Or if you'd like to learn more about Jamie Mehrotra's exact itinerary, you can find that here: New Zealand: Solitaire Lodge, Farm At Cape Kidnappers, Edenhouse, Bay Of Many Coves, Otahuna, Annandale, Eichardt's, Matakauri.
We can design similar itineraries according to your specific tastes. Remember, we customize every journey for our clients; no two trips are ever the same!
Plan Your Luxury New Zealand Adventure Today!
Ready to start planning your own incredible adventure to New Zealand? We make the process stress-free and enjoyable. Call or email us today to explore your best options for a holiday you'll never forget!
Then, start packing that suitcase because we've got all the details covered.