How to Outsmart Overtourism: 5 Tips for Responsible Travel, We've all seen the pictures of idyllic empty beaches, magnificent waterfalls, breathtaking panoramas, viewed by a romantic couple. Then arrived at that paradise and found ourselves in a throng of what feels like millions appreciating that perfect spot. A victim, and perpetrator, of overtourism.
What is Overtourism?
Overtourism refers to a situation where a particular destination receives such a high influx of tourism in a concentrated amount of time, thus negatively impacting the area's infrastructure, environment, its residents, and the experience for travelers.
Recent examples of destinations swarmed by travelers and overwhelmed by the impact include Amsterdam, the Galápagos, Angkor Wat, Machu Picchu, Iceland, Bali, and Venice. And we've all seen climber Nirmal Purja's now-viral photo of the deadly "traffic jam" on Mount Everest.
Moderate crowds are one thing. Crushing hordes of tourists are another.
A recent piece from Forbes sums up the telltale signs of overtourism in a few simple points:
Alienated local residents
Degraded tourist experience
Overloaded infrastructure
Damage to nature
Threats to culture and heritage
Elizabeth Gordon's Visit to Iguazú Falls
The world-class Iguazú Falls, along the border of Argentina and Brazil, is a huge draw for tourists; it saw a record-breaking influx of tourists in 2018.
Extraordinary Journeys Co-founder Elizabeth Gordon recently returned from the region with this report:
"Iguazú was gorgeous, and I had a great time…but I was not even there in peak season, and the trails to the falls were already full of people.
"Instead of wandering about at my leisure in nature, disconnected from the demands of 'civilization,' I waited in line to enter and was never out of earshot of countless people sharing that same experience. I couldn't fully appreciate the awe and wonder of this natural phenomenon with 100 other people taking selfies and jabbering away non-stop.
"My photos make it look like an amazing experience on Facebook and Instagram, but it wasn't. There were so many other miraculous moments on my journey through South America in less-famous areas that surprised and delighted me, partly because I had no pre-set expectations."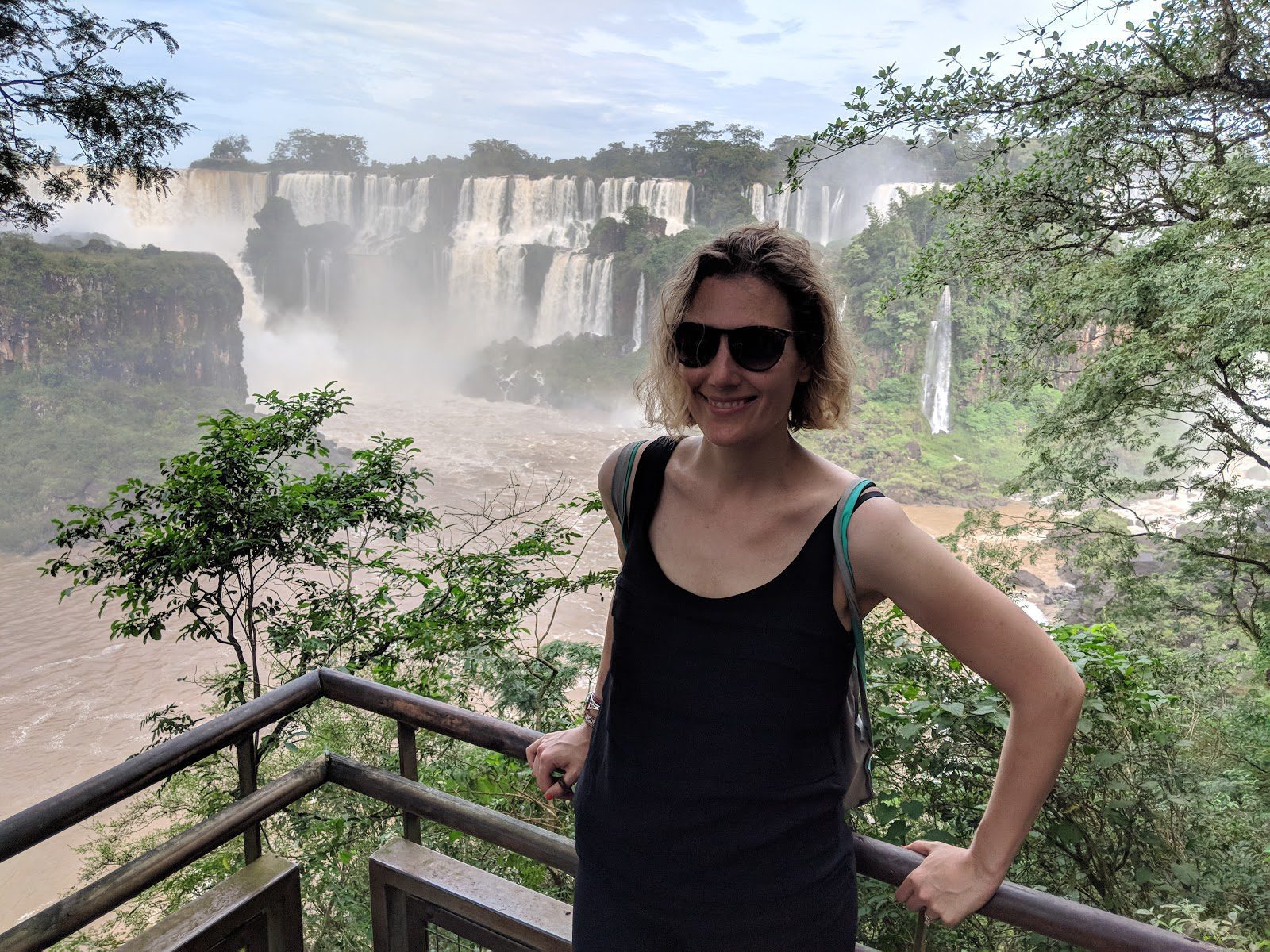 Lesson learned: the less-hyped destinations have incredible potential to deliver the amazing experiences and views you crave, with far less crowding, congestion, and negative tourism impact.
How Does Extraordinary Journeys Handle Overtourism?
The long and short answer is that we always try to think outside the box and leverage our local knowledge. This can mean finding another similar destination, finding a different angle (e.g. a helicopter), organizing a private visit, or traveling in off-peak season. We will work with you to find the best way to feel rejuvenated and refreshed through your travels.
Below, we'll highlight the following:
Several locations where you might encounter overtourism
How Extraordinary Journeys responds to each
The questions you can ask yourself to mitigate your role in the problem of overtourism (and have a far better personal experience!)
How You Can (Mostly) Avoid Overtourism
As it stands, overtourism may only get worse with time, especially as more and more people in the world choose to travel. Destinations, governments, and tour operators can only do so much. We need your help.
Here are a few questions you can ask yourself ahead of your travel planning to avoid making an already bad problem worse.
1. What is your main goal or motivation for traveling?
Is it to see the most famous "must-visit" places featured in all the books and magazines? Or to go home with a camera roll chock-full of amazing, Instagram-worthy photos? Or to check 200 new birds off your checklist?
If that is your goal, it will likely involve moving around a lot and going to busy places, though we can help you avoid the busiest time of day and busiest seasons.
On the other hand…
If renewing your soul, awakening your senses, and having a great time are top on your list, you may want to avoid some of those "must-see" places and look for similar areas that are not as well known.
Here's what the folks with the shiny Instagram and Facebook photos aren't telling you: the experience won't really be all that wonderful because you'll have to share it with a few hundred other people. The reality often does not line up with your expectations.
What you see in those fabulous photos are herds of wildebeest crossing the river. But what's just outside the frame are the 30 other vehicles waiting with you, revving their engines, moving every 20 minutes to try to get a better vantage point.
The experience often is interesting, and you may get some great shots, but it is not all that magical.
So many operators want people to visit all the best-known places, but sometimes the best way to discover a new place is to slow down and get to know the country in-depth. Or simply explore a smaller area.
We consistently find that the less our clients move around, the higher their ratings of the experience. Sometimes just staying in camp and reading a book—pausing from time to time to identify a bird or to check out the impala in the distance—is the best possible way to renew your spirit.
Here's the secret: you simply don't have to see everything.
We see itineraries for Kenya that have people moving around every two days. Why? You'll see the same wildlife, just in a different area, and all you'll have to show for it is more time in planes and airports which is the least fun part of a trip.
The same goes for South America. And plenty of other places all over the world.
Less is more. Move slowly. Enjoy the change of pace. You'll thank yourself after the fact!
2. Is it even worth it to you? Really?
Sometimes people think they have to go somewhere because they see it on Instagram. After all is said and done, the actual experience can be a real let-down because there are so many other people there. Is that sort of trade-off really worth it to you? Bragging rights for a mediocre experience? We think you deserve better.
Sometimes it is worth it. We can certainly relate to hearing about a new place and having the itch to see it, too. Just know that there are certain destinations and certain travel seasons for which you'll need to have realistic expectations.
One popular destination, Cape Point, on South Africa's Cape Peninsula, sees incredibly long lines of cars in peak season:
Instead of going with the traffic, why not get off at one of the more interesting beaches and wait for everyone to go by. Check out one of our special set-up points in the Cape Point Nature reserve. Having a great guide who knows the area will save you a lot of stress.
3. Can you travel outside of peak season?
Peak season, in just about every major destination imaginable, is notorious for crowds, inflated prices, and limited availability (because the bookings go quickly). And it's an especially difficult time to travel to over-touristed destinations.
Maybe Iguazú is on your list. Or the Ngorongoro Crater. Not to worry! Sometimes, the easiest solution is to time your travels for low season (or even shoulder season).
Depending on your preferences, you may even like the weather more! And you'll see significant improvements in the issues of crowding and congestion (even better if you can book a few private experiences!).
With seasons changing, low season can be a perfect time to travel. For example, we love going to Tanzania in May. Or how about going to South America in the fall?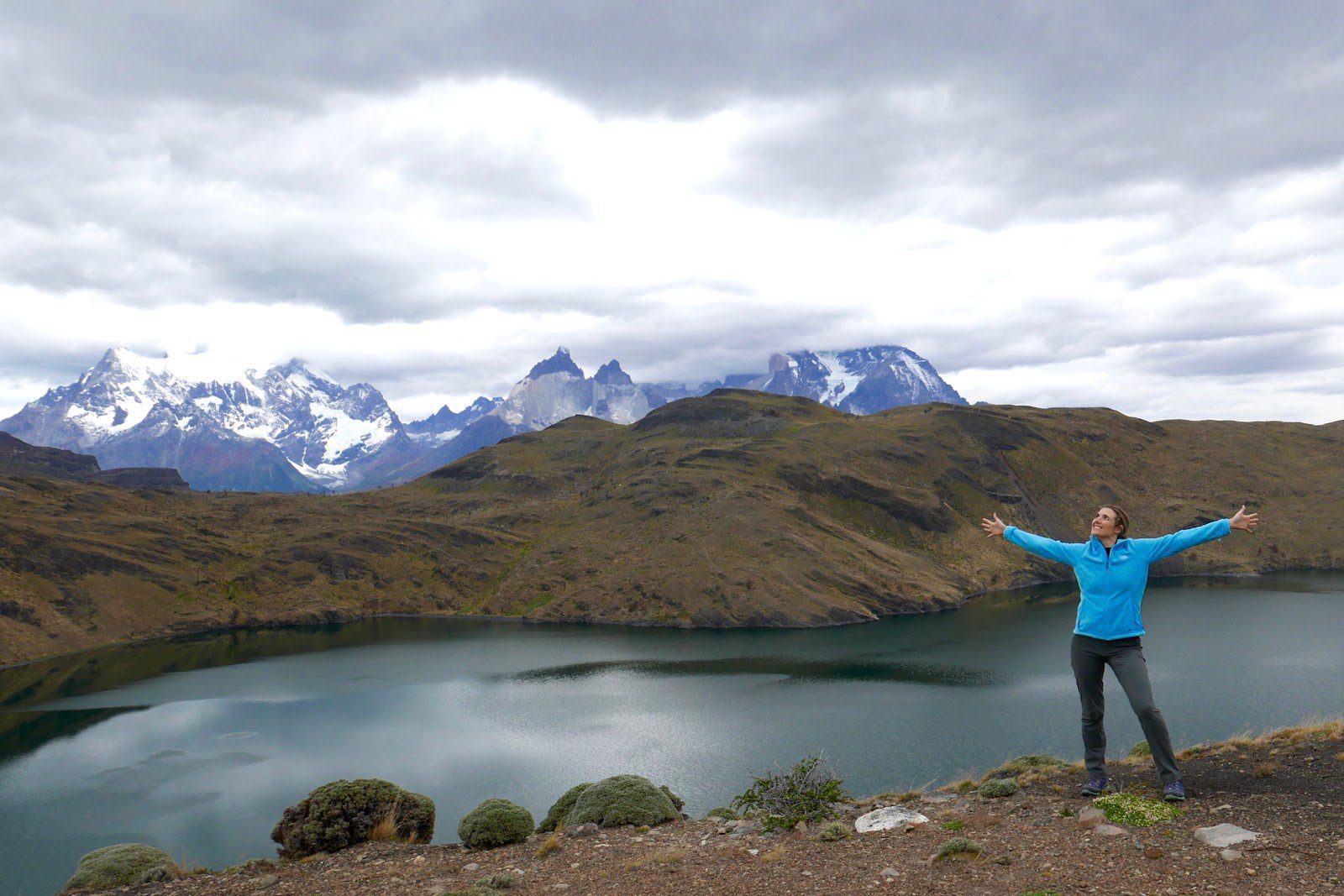 4. Can you make it private?
Booking a few private experiences can vastly improve your experience of a busy destination. For instance, the Great Wildebeest Migration is a huge draw, and it obviously requires specific timing. So traveling off-season isn't an option. But why not stay in a private reserve instead? You'll get much the same experience with far fewer crowds.
Or how about that visit to the Sheldrick Wildlife Trust Orphanage in Nairobi?
You could visit the baby elephants during a large group event in the morning, amidst dozens and dozens of other visitors. Or you could book a private visit and have the elephants all to yourself. Not that we need to twist your arm or anything…
We're convinced there's no better way to get total privacy—and often exclusive access to hard-to-reach-locations—than via helicopter.
5. Are there similar, lesser-known places you could visit? Or alternate routes?
Sure. It may not be quite as spectacular as your original plans, but are you thinking in terms of the entire experience? Choosing a different destination altogether or opting to get there by another route can make a huge difference in your experience of the places you visit.
We love sending our clients to far-flung places (almost) nobody else has heard of. EJ Co-founder Marcia had one of the most authentic cultural experiences of her life in Ethiopia because she was willing to go off the beaten path. Most travelers don't go deep enough or far enough.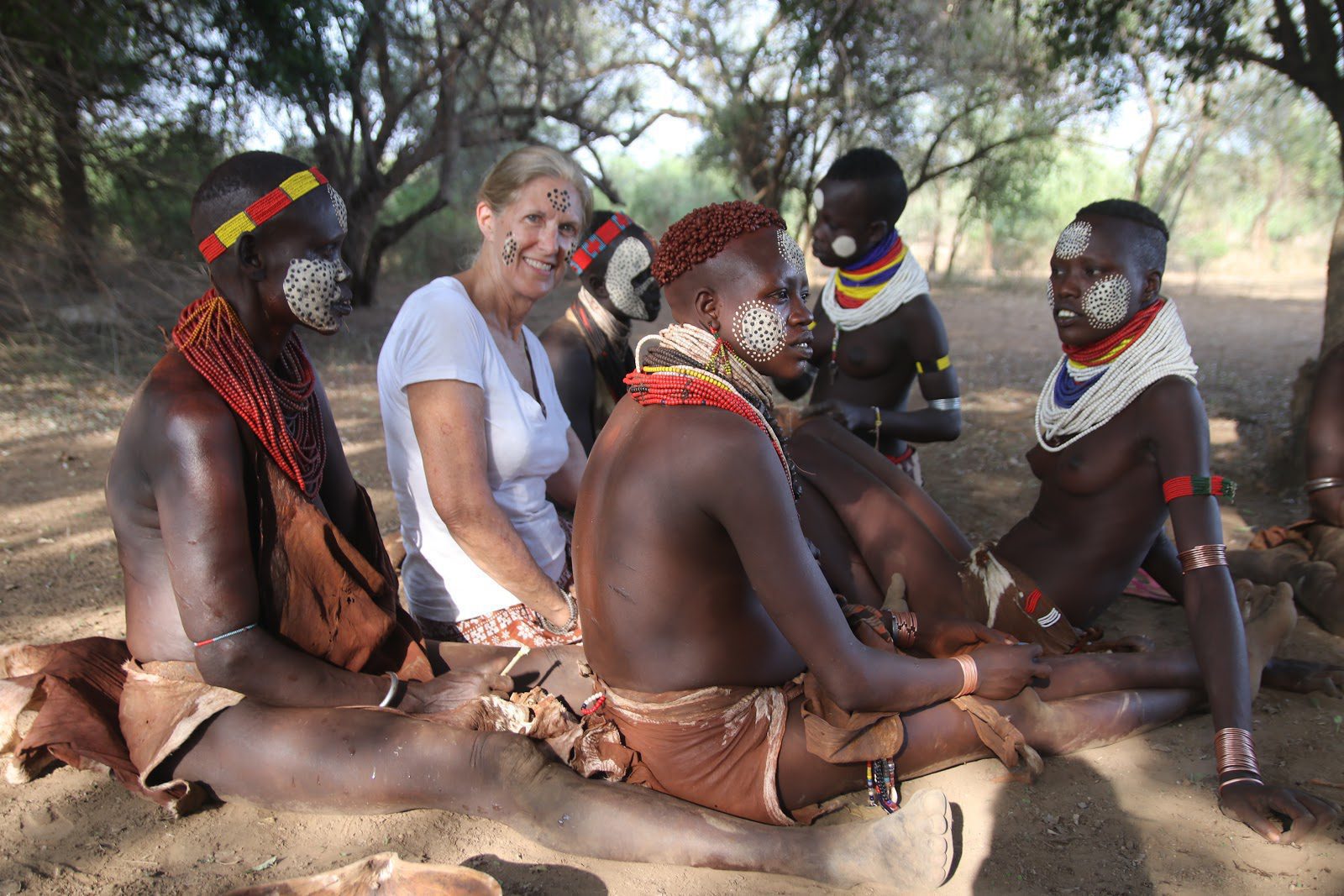 Machu Picchu is absolutely incredible. Just know that no matter how much you will it, it will never be yours to explore alone. It's incredibly difficult to carve out moments to enjoy the views completely solo.
If these gorgeous ruins are a must-see for you, EJ Co-Founder Elizabeth Gordon thinks the perfect experience is a day in Machu Picchu plus a hike to more remote and spiritual areas.
Instead of hiking the Inca Trail, why not trek to a more remote, less-known ruin such as Choquequirao?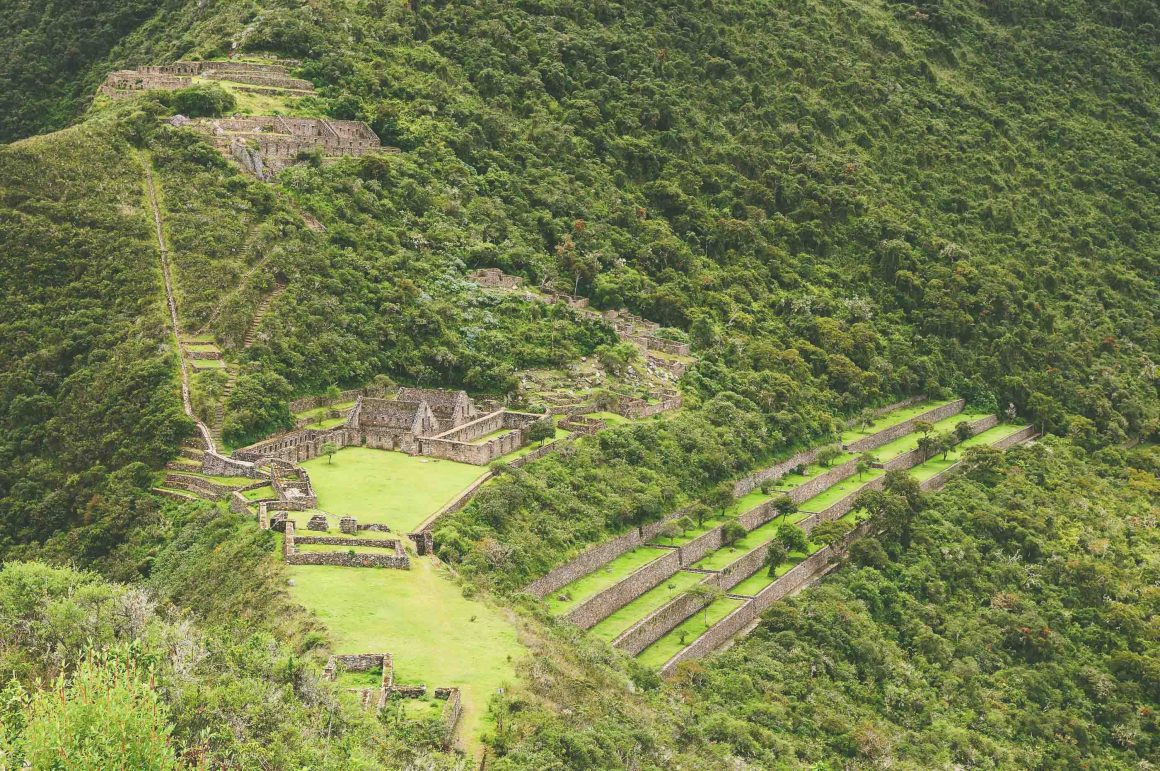 Choosing such a remote destination isn't for everyone, so we make a point to offer great alternatives to even the most well-known and overtouristed areas.
In Cape Town, the panoramic views from the top of Table Mountain are undeniably spectacular but the lines are a real drag during peak season.
Our favorite recommendation? Our guides can help you hike to the top along paths that few people use. Or take in the views via helicopter instead.

EJ Sales Director & Safari Specialist Jamie flies over Table Mountain via helicopter, or favorite alternative to standing in line © Extraordinary Journeys
And if you dream of exploring the Galápagos Islands, consider a cruise instead of a land-based tour! You'll see far fewer people—and have unparalleled access to marine wildlife!
Recap: 5 Questions to (Almost) Outsmart Overtourism
Overtourism is a complicated issue. But it can be surprisingly easy to mitigate your contribution to it, even if your travel plans include over-touristed destinations. Ask yourself the following questions to discover ways around the problem. And remember, we're here to help!
What is your main goal or motivation for traveling?
Is a visit to that particular spot even worth it to you?
Can you travel outside of peak season?
Can you make it private?
Are there similar, lesser-known places you could visit? Or alternate routes?
We Can Help
Concerned about overtourism but ready to start planning your own incredible adventure? We'll help you navigate that. We make the process stress-free and enjoyable. Call or email us today to explore your best options for a far-flung holiday you'll never forget!
Then, start packing that suitcase because we've got all the details covered.