For most of us, tales of ancient pharaohs and gods or images of hieroglyphics and immense pyramids have long had a place in our imaginations. But what about finally traveling there yourself?
I have just returned more in love with Egypt than ever. I was surprised to find that travelers are definitely starting to come back, but not in the droves that were common ten years ago. That's why I'm excited for our travelers to explore Egypt's incredible culture, history, and adventure. I recommend planning now, as 2019 bookings are already coming in and our favorite local guides and top hotels go quickly. Where to begin? Give us a call to start brainstorming in detail, but here are some of my recent trip highlights!
Siwa is the Place to Go
Flanked by seemingly endless miles of sun-bleached sand and stone lies Siwa, a small, lush desert oasis with a population of 30,000+, mostly members of the region's ancient Berber people. Surrounded by harsh desert and entirely removed from any major cities, Siwa might sound like an odd choice, but we spent two nights here and it was our favorite part of the trip!
Siwa's claim to fame is the ruins of the oracle of Ammon (or Amun), king of the Egyptian gods. Walking back in time and seeing ancient myths and stories right in front of you is a real highlight wherever you go in this country (there's so much) but Siwa has the added intrigue of walking in the footsteps of Alexander the Great himself, who, legend has it, made his own journey to the oracle here.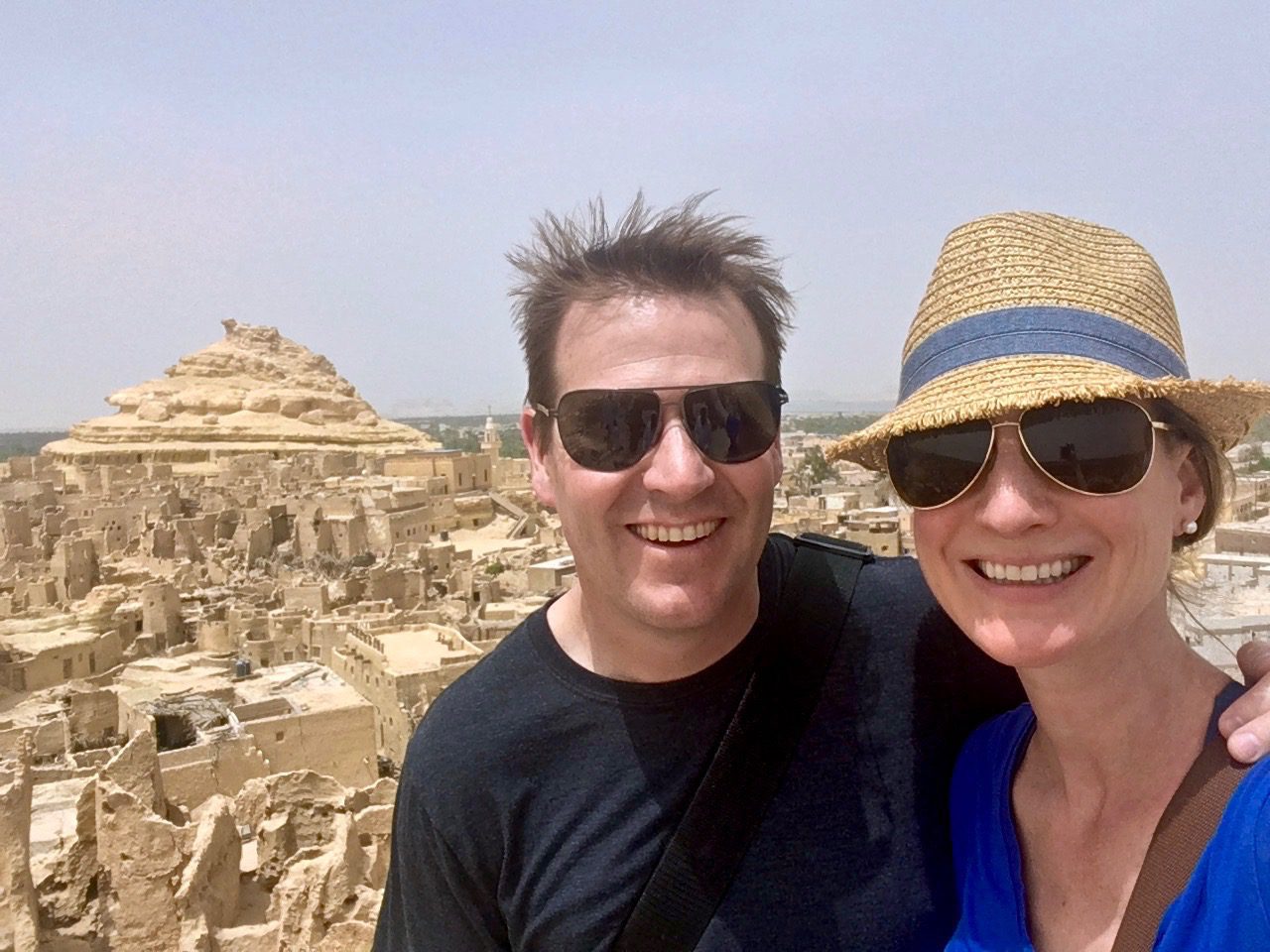 More than the history though, we simply loved escaping it all. Siwa is (currently) the only place to get a real desert safari experience in Egypt, and there's so much freedom when you're miles away from anywhere! There is no long checklist of sights, there is no running all over town, there's just the sheer natural beauty of date palms and natural springs in stark contrast to surrounding desert, savoring dinner under the swathe of stars unimpeded by city lights, or floating in the warm water of small rock pools gazing at a sky.
Siwa is a very special place for those who love the desert and the peace of remote areas. That said, it's not for the faint of heart. It is a seven to eight hour drive from Alexandria with a police escort and, while it was a highlight for us, it is not suited for all travelers.
RELATED: A Desert & Dune Safari in Namibia
Take Your Time
The Great Pyramids sometimes get a bad rap as a tourist trap, but don't rush through just to check them off your to-do list. After multiple visits to the pyramids, we still recommend spending as much time as possible (a full day excursion, ideally) to truly soak in the mythical magic as well as the historical gravity. The Egyptologist guides we work with are in a league of their own, and know how to get you away from the crowds for a more intimate experience. We spent more time at the Great Pyramids on this trip than any other and I still wanted more time there. Slow down. Soak it in. That's where the real magic is.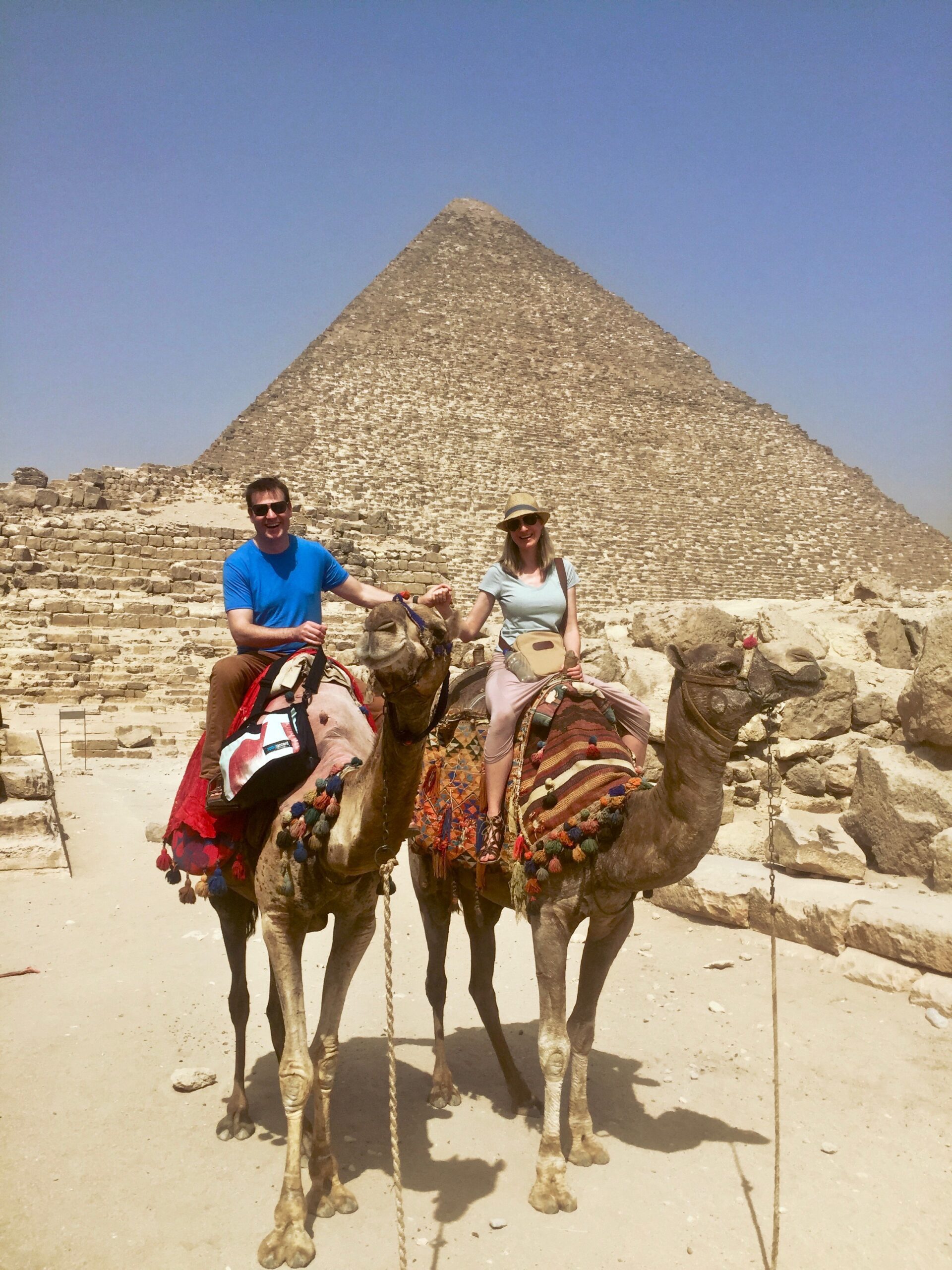 Traveler Tips:
You don't have to go everywhere on your own two feet! After a morning exploring the Giza Plateau (with the Great Pyramids and iconic Sphinx), we went camel-back to rest our legs.

Ready to go deeper? You can go inside the Great Pyramid of Khufu, the Pyramid of Khafre or the Pyramid of Menkaure to explore up close. We didn't on this trip, but history-buffs might appreciate a different angle.
Big Name Stops Are Worth It
Alexandria and Luxor in particular. We've all heard the names, we've all been told they're must-do's for an Egypt trip. While I wouldn't call them make or break stops, I would recommend spending time in each place.
Alexandria surprised me with its sleek metropolitan air, but I loved it! Cairo might feel a little rough around the edges, but Alexandria feels polished, cleaned up, and pretty. It's a coastal city home to one of the Seven Wonders of the Ancient World: the Pharos (or Lighthouse) of Alexandria. And everyone knows the famed library of Alexandria or, more likely, the loss of thousands of scrolls when it burned. Did you know that today you'll find a gorgeous, modern library constructed atop the ancient ruins? Not only is it stunning architecture, we found it fascinating to roam through ancient and contemporary Alexandria simultaneously. Across the board, the city seamlessly merges the upscale city of today with its ancient roots without sacrificing the quality of either. The whole city itself is built atop ancient Roman catacombs (which you should explore!).
What about Luxor? Completely worth it. Luxor Temple, a large complex that sits right along the east bank of the Nile River, was another of our top highlights. The ruins are awe-inspiring, but what made it so special was actually our timing. Our incredible guide took us to the complex as the day was ending. This meant we got the magic of evening light to explore and, more importantly, the entire place virtually to ourselves. By waiting out the typical day crowds, we got to feel like the temple was all ours and it made our guide's stories come that much more alive.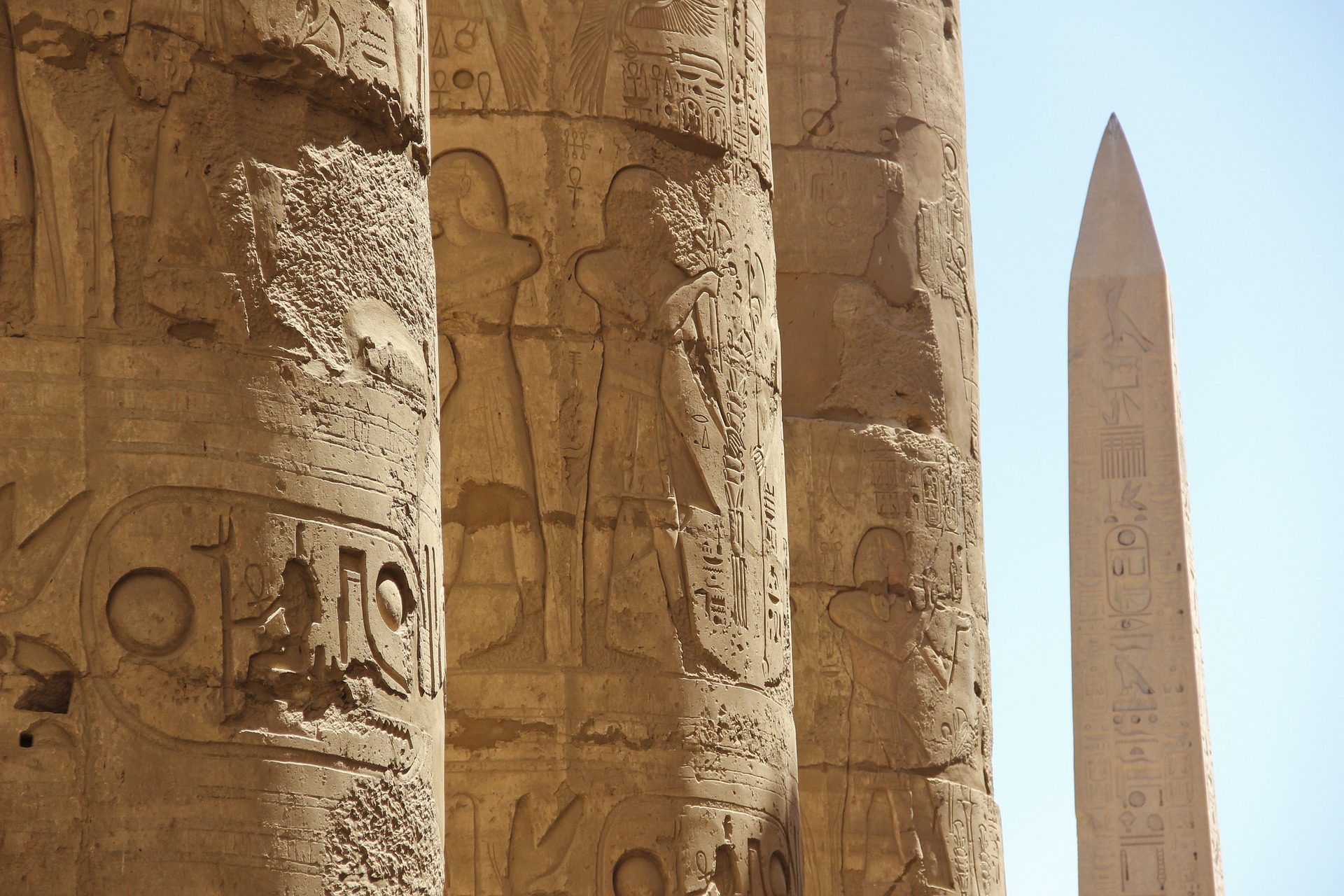 To top it off, our guide then took us to a sweet little mom and pop restaurant nearby where we had both incredible homemade food and outstanding rooftop views of Luxor Temple lit up in its nighttime magic.
Nile Cruises
Admittedly, we didn't take advantage of the latest dahabiyas on this trip, but our Egypt partners are premiere, and I trust them fully when it comes to giving our travelers the very best. So if you're looking to spend some time on the Nile, but are wary of the crowded cruise options, consider a newer, smaller dahabiya. These are traditionally designed shallow-bottom, passenger boats that operate via sails, though they all feature backup motors, just in case the winds won't cooperate. Our Egyptologist accompanies you throughout your journey, regardless which boat you decide to hop on, which means you will have a private guide at all times, allowing you to slow down and truly take everything in with fewer people and more intimate accommodations.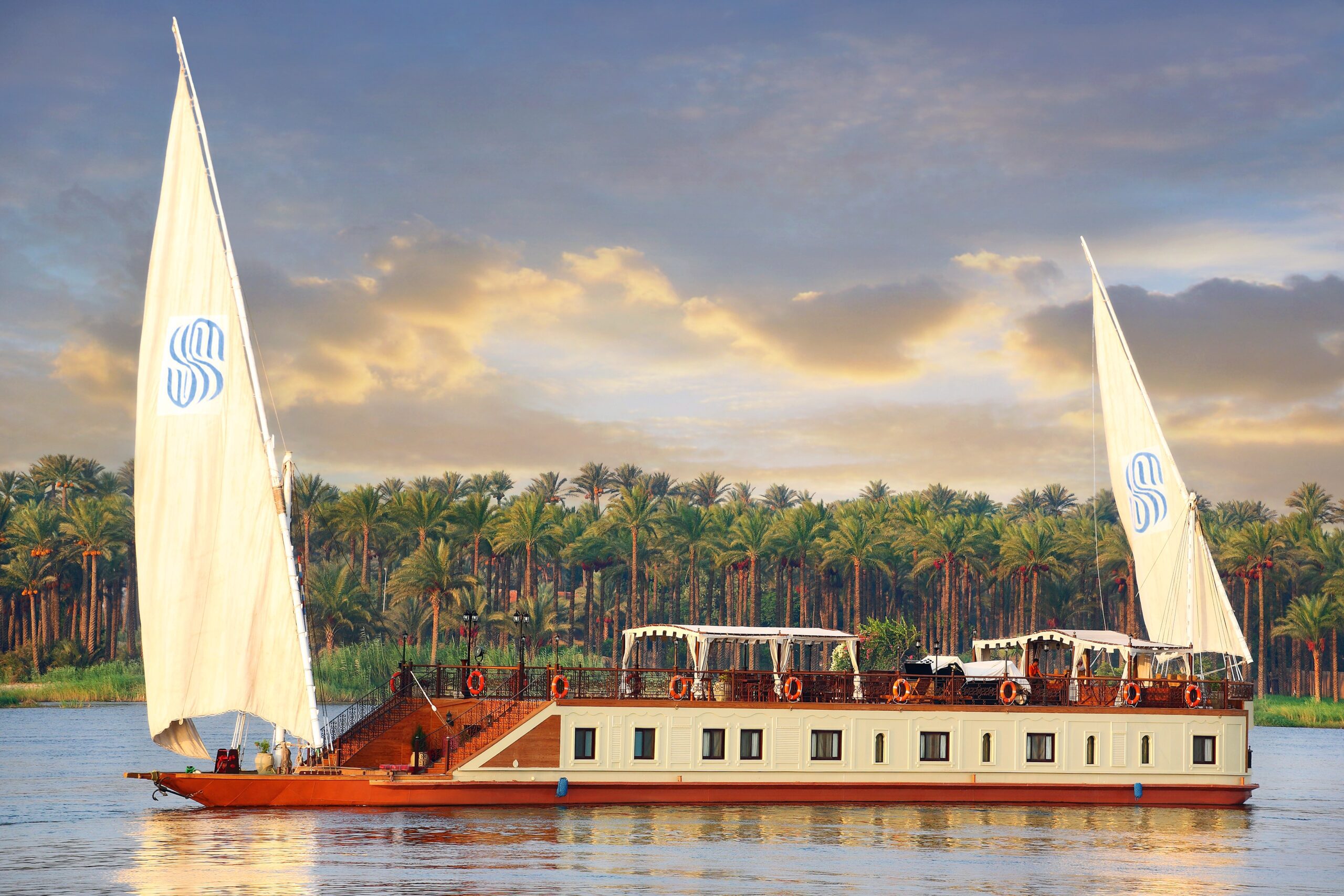 The timing of your stops will vary but, regardless of your chosen vessel, you'll experience the Nile's West Bank before boarding where you'll encounter the Valley of the Kings, the Colossi of Memnon, and the temple of Queen Hatshepsut, Egypt's female pharaoh. Admire the rock-cut chapels of Seti I, Ramesses II, Merenptah and Horemheb, along with monument remnants found in the old sandstone quarries. Once river-bound, stops include the Temples of Horus, Edfu and Philae to name just a few. Plus you can enjoy the peaceful country landscapes and getting to know locals in their small river boats; practice your bargaining skills for fun souvenirs from your boat!
Plan Your Visit
Consider a 13-day journey to indulge in Egypt's highlights at a relaxed pace. Call or email us today to begin planning your Egyptian journey.
RELATED: Flying to Kenya Just Got Easier