When you think of Ecuador, you might first think of the Galápagos Islands. But there's so much more to this vibrant, culturally rich country than a cruise to the islands! In fact, mainland Ecuador has three distinct regions: Amazon, Sierra, and Pacific Coast. From historic Quito and tranquil haciendas to the Avenue of the Volcanoes and the Cloud Forest, this small-but-mighty country dazzles. Getting off the beaten path and exploring Ecuador beyond the Galápagos is a must. Read on to discover how to see our favorite sides of Ecuador—and still make time for that jaunt to the Galápagos!
1. Quito
Ecuador's capital city is magnificent. It would be easy to skip out on Quito for adventures farther afield, but the city deserves a bit of your time. From cooking classes to art to cultural tours, you could easily spend two or three days here. The historical district is regarded as the best-preserved in all of South America.
If you're flying into Quito, plan to spend more than one night on arrival, especially as flights are often delayed (the city sits at 9,400 feet, and rain, fog, and cloud cover are common).
A buffer of an extra day or two in Quito means more cultural and historical fun for you and potentially less stress about your trip being derailed by a delayed flight. Enjoy the city!
What to Do and See in Quito
Exploring Quito on your own, on foot, is absolutely realistic—and a real treat. It's safe, beautiful, and chock-full of history. We recommend you take a half-day to explore Quito independently before booking a speciality tour for a unique, behind-the-scenes look at the city.
Here are highlights from some of our favorite specialty tours in Quito:
For stunning views of volcanoes, an Ecuadorian picnic, and a lesson on Quito's political and religious history, try Andean Horse Riding at La Estribera Horse Farm + Colonial Tour of Quito.
For a private guided tour of the home of master painter-sculptor Oswaldo Guayasamin AND a taste of the world's best dark chocolate, try the Half-Day To'ak Chocolate Testing Experience. (We suggest pairing this tour with a half-day tour of colonial Quito.)

Fun Fact: To'ak is working with a coalition of local cacao growers, conservationists, and international universities to save Ecuador's historic Ancient Nacional cacao from the brink of extinction. Cuttings from DNA-verified 100% pure Nacional trees have been grafted onto seedlings and planted in a protected plot of land in the nearby Jama-Coaque Ecological Reserve, managed by the rainforest conservation foundation Third Millennium Alliance. Within three years, each of these young trees will be able to provide enough cuttings to reproduce dozens of additional pure Nacional seedlings each year, which will then be distributed to any local cacao grower who wants to help save this historic variety from extinction. They call it the "Noah's Ark of Ancient Nacional cacao."

For a gastronomic adventure through Quito's colorful, folkloric markets, an introduction to the people from the countryside who set up shop there, and a hands-on lesson in preparing the most iconic dishes of Coastal and Andean Ecuadorian food, try a private cooking lesson and meal in a chef's home.
For access to the most important private art collection in Ecuador and an immersive neo-figurative art experience, try the Private Visit to the Oswaldo Viteri House & Atelier.
For a tranquil walk through a monastery, tours of Santo Domingo Church (including the monastery and domes), El Carmen Alto Church and Convent, and a visit to the art-filled former home of world-class pianist Celia Zaldumbide, try the Hidden Treasures of Quito tour.
Where to Stay: Casa Gangotena
The historic Casa Gangotena mansion, restored as an elegant boutique hotel, is one of the top hotels in Quito. Situated in San Francisco Plaza, it is in perfect proximity to some of the best sites in Quito's historic heart:
The gilt Jesuit church, La Compañía de Jesús
The Museum of the City
Plaza Santo Domingo
The Presidential Palace
Cultural centers
The city's bustling Old Town
You'll love the three-floor Renaissance-inspired building (with a bit of a Neo-Classical flair), its beautiful guest rooms and suites, the speciality restaurant, and ample space to lounge either indoors or outdoors on the terrace.
2. The Cloud Forest
Just an hour-and-a-half drive from Quito, the Cloud Forest is a fantastic alternative to the Ecuadorian Amazon if you don't have time for that in your trip.
This cool, moist, extraordinarily lush ecosystem is a true delight for the senses. The unique climate fosters countless epiphytes (plants that live on other plants), making this region a must-see for amateur botanists and nature-lovers of all kinds.
The irregular, mountainous terrain of the Cloud Forest provides countless scenic overlooks, making a hike or two well worth your while.
Cloud Forests are characterized by fast-moving, clear rocky rivers. If white water rafting or tubing appeals to you, this is the perfect place to take advantage!
What to Do and See in the Cloud Forest
Like Ecuador as a whole, the Cloud Forest offers an embarrassment of wonderful experiences, not to mention hundreds of endemic wildlife species. Here are our favorite activities in the area:
Hiking around Mashpi Lodge (see below) to see incredible flora, orchids, butterflies, and birds
Spectacular birding walks (be sure to look for the Andean cock-of-the-rock, also known as tunki!)
White water rafting or tubing
Long walks, waterfalls, swimming
Visiting orchid gardens
Visiting a butterfly mariposium (garden)
Tasting the amazing chocolate that's produced in the area (El Quetzal Café is a favorite spot of ours)
Where to Stay: Mashpi Lodge
This modern, sleek, luxurious forest retreat, about three-and-a-half hours from Quito, is full of wonderful surprises.
Inside Mashpi Lodge, you'll feel cool and comfortable, removed from the wild climate surrounding you. (Be sure to ask about the suites—the bathtubs have incredible views!)
Outside the lodge, you'll have access to a spectacular array of activities, guided by a naturalist or botanist and a local guide. Here's a sample of one day's events:
Birdwatching
Breakfast
Morning activity
Lunch
Evening activity
Dinner
Night walk followed by a lecture
Most of the activities involve hiking, but the staff is wonderfully accommodating of older travelers and those with mobility concerns. Our favorite activities include a canopy bike ride and climb to the observatory, a visit to the butterfly and hummingbird centers, a hike to a waterfall followed by a swim, and walks with local guide (their knowledge of the local botany is incredible!).
A stay at Mashpi Lodge also helps support local efforts to combat deforestation. While the surrounding Cloud Forest looks dense and thriving, a quick climb to the observatory reveals the damage done to the surrounding area (most of the large mahogany and avocado trees were chopped down 30 years ago, so the growth is relatively new).
If conservation and environmental stewardship are high on your list, Mashpi is a perfect place to contribute to those efforts.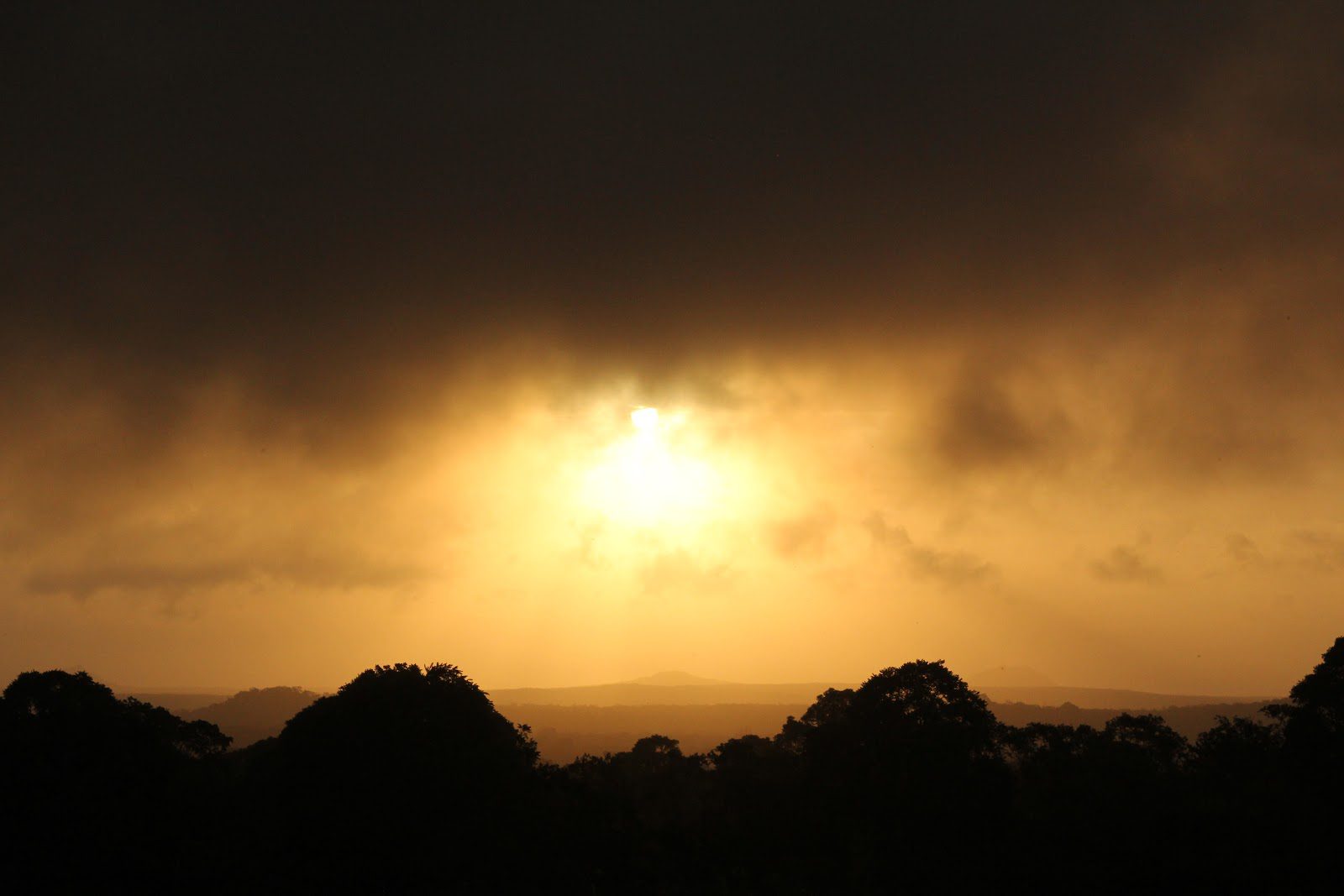 3. The Amazon
If time allows, we highly recommend you spend three nights in the Ecuadorian Amazon.
Here are a few highlights you can expect from your time in the Amazon:
Get a close-up view of the extraordinary wildlife in Yasuní National Park, a sacred land considered to be the most biodiverse areas on the planet
Experience an incredible adventure paddling a small canoe or hiking on the forest trails
Explore authentic indigenous villages and markets
Where to Stay
Our three favorite properties in the Ecuadorian Amazon are Napo Wildlife Center Ecolodge, Sacha Lodge, and La Selva Lodge. You can read about all three lodges here.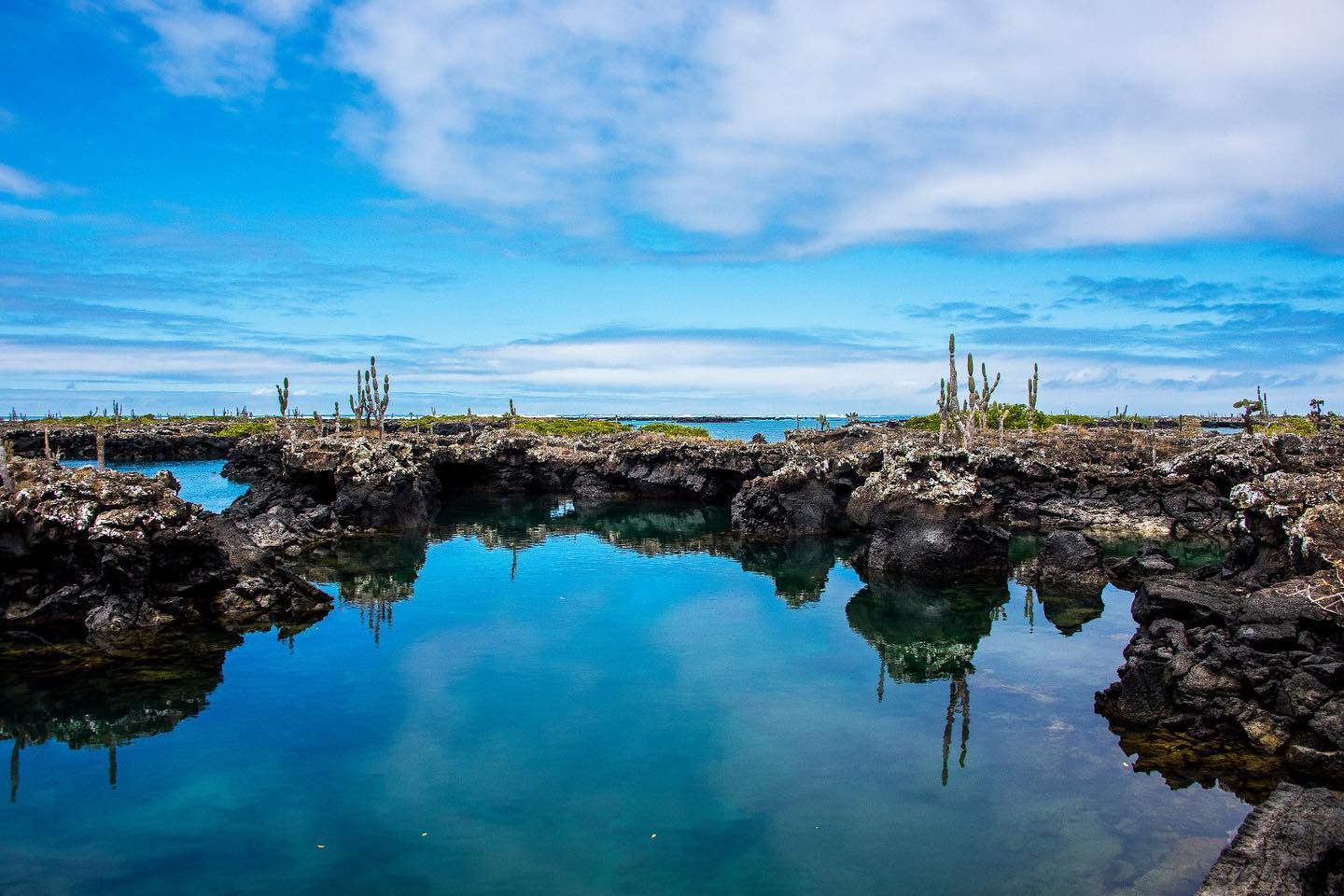 4. The Andean Highlands
The Andean Highlands are home to even more spectacular Ecuadorian natural and cultural wonders, including the Avenue of the Volcanoes (Cotopaxi and Chimborazo are the most noteworthy) and several delightful haciendas.
What to Do and See in the Andean Highlands
Avenue of the Volcanoes: Cotopaxi & Chimborazo
Outdoor enthusiasts are spoiled for choice in the Andean Highlands. The Avenue of the Volcanoes is home to both Cotopaxi and Chimborazo (the second-highest active volcano in the world). While in the area, you can climb the active volcano, Cotopaxi; ride horses used by the Chagra, Ecuador's cowboys; and explore authentic indigenous villages and markets.
Hacienda San Agustin de Callo
Just over an hour from Quito stands the beautiful and little-known colonial Hacienda of San Agustín de Callo. Built on the site of an Inca palace, it is one of the two most important archaeological Inca sites in Ecuador. Throughout its six-century history, it's served as an Inca fortress, Augustinian convent, and home to General Leonidas Plaza Gutierrez who went on to become President in 1901 and 1912. The hacienda is still in the Plaza family.
We love the location of the hacienda as it offers great access to the Avenue of the Volcanoes, indigenous villages, and local markets. Plus, the home itself has a unique blend of architectural styles, making it worth a visit in and of itself.
Where to Stay: Hacienda Zuleta
Hacienda Zuleta is a scenic two-hour drive from Quito. Upon arrival, you'll feel right at home on this charming, rural property with a rich history. The hacienda is owned—and actively managed—by the Plaza-Lasso family, one with a long history in Ecuador (the grandfather and great-grandfather were both Ecuadorian Presidents).
Staying here definitely feels like a visit to a friend's country home. It's even a working farm! And there's so much to do on the grounds of the property that off-site excursions aren't even needed.
Here are just a few of the activities on offer at Hacienda Zuleta:
Horseback riding (including multi-day trips)
Hiking
Mountain biking
Tours past ancient pyramids
A visit to a project dedicated to the rehabilitation of the Andean Condor
Horse-drawn carriage rides throughout the hacienda grounds
We recommend a three-night stay at Hacienda Zuleta, as there is so much to do and see in the area.
5. The Southern Andes: Cuenca
While Otavalo is a wonderful spot to visit, it's unfortunately a victim of its own popularity. For an off-the-beaten-path alternative, we recommend the historic walled town of Cuenca, a UNESCO World Heritage Site. Tour the markets, explore the Ingapirca Inca ruins, and walk the trails of El Cajas National Park.
6. The Guayaquil Area
For a special experience of both the tropical lowlands and a traditional private coastal hacienda, we recommend either a day tour or an overnight stay at Hacienda La Danesa, one hour outside Guayaquil and just two hours from the airport there.
This private property (and working farm) was recently opened to travelers. Guests enjoy a variety of activities, including horseback riding, biking, a tour of an organic garden, a visit to a cocoa plantation, and more.
A stay at Hacienda La Danesa makes a marvelous addition to a Galápagos adventure. We can easily arrange a two day/one night stay before or after your time in the islands.
7. The Galápagos Islands
The Galápagos Islands are a perennial draw for visitors to Ecuador. There are plenty of ways to explore the islands, but they're not all created equal. For a thorough explanation of how to see the wildlife you're most interested in, beat the crowds, and leave as small a footprint as possible, check out our detailed guide here.
When to Visit Ecuador
Ecuador may be a small country, but its topography is incredibly diverse, resulting in a variety of climates at any given time.
The Amazon is generally hot and humid, and unlike Africa, the rainy season often results in even better game viewing!
Quito, situated at high altitude (9,400 feet), right at the equator, enjoys spring-like weather year-round.
The Andean Highlands is characterized by warm days and chilly nights and experiences afternoon showers from about January through May, then a dry season from June to December.
The Galápagos is a year-round destination, though the best chance for blue skies is between November and July.
With such varied landscapes and climates, there really is not a bad time of year to visit Ecuador. The timing of your trip can be planned around the areas and activities you're most interested in.
How to Get the Best of Everything
These destinations, and a few others, can easily be combined into a fantastic itinerary that begins in Quito and ends in Guayaquil (with a few days in the Galápagos).
Here's an example of what your journey might look like:
Day 1/2: Two nights in Quito
Day 2: Drive from Quito to Cotopaxi volcano, then on to San Agustin de Callo
Day 3: Explore San Agustin de Callo Hacienda, visit Baños Cloud Forest, pass by the waterfall road, visit Rio Verde village and Devil's waterfall, explore Baños Village, end at Riobamba city, staying at Abraspungo Country Inn or similar
Day 4: From Abraspungo Country Inn, travel to Alausi village where you'll take the train to the Devil's Nose, then back to Alausi (train journey) and continue to Ingapirca Inca ruins and Cuenca
Day 5: Full day in Cuenca with an overnight in Cuenca
Day 6/7: Drive and spend two nights at La Danesa before heading back to Quito or starting your trip to the Galápagos
A Perfect Active, Year-Round Destination
Ecuador has something for just about every active traveler, any time of the year. From the Amazon to the crater of Cotopaxi, from the Cloud Forest to the history-rich capital of Quito, Ecuador is an absolutely dazzling delight to the senses. Plus, through our partnerships with thoughtful, engaged properties and tour operators, you can trust that your travels here will have a positive, small-footprint impact on the communities you visit.
Plan Your Ecuadorian Adventure Today
Ready to start planning your own incredible adventure in Ecuador? We make the process stress-free and enjoyable. Call or email us today to explore your best options for a South American journey you'll never forget!
Then, start packing that suitcase because we've got all the details covered.