Kenya's Northern Frontier: Singing wells, Game drives, Horse Back Rides, Hikes at Sarara Camp
Discover why Sarara camp is one of Sarah's all-time favorite properties in Kenya..
In three days these are just a sample of what Sarah experienced:
-A visit to the Singing Wells, where Samburu warriors come every day to water their cattle, an incredible cultural experience and an activity unique to Sarara.
-An evening visit to a local Samburu community to watch the cows and goats return home.
-Lots of quality time with her local Samburu guide Mark. In addition to being an incredible wildlife guide, Mark is an ambassador for his own culture and an amateur anthropologist with an amazing depth of knowledge about the cultures of nomadic and pastoral tribes throughout Northern Kenya.
-Multiple game-drives where she saw elephants, giraffe, hyena, wild dog, lesser kudu, gerenuk and Somali ostrich. Excellent leopard sighting while drinking a gin and tonic!
-A morning bush pony ride through arid plains and lush forest complete with bush breakfast.
-Plenty of time to sit and enjoy the silence and stunning views over the Mathews Range from the balcony of her tented suite, and from an rock-hewn infinity pool.
-Watched an elephant get sedated and examined by a Kenya Wildlife Service vet! That was just luck, can't promise it will happen to everyone. But if it is even a possibility the management and staff will make sure you know about it.
What she could have added to that with a few more nights
Sleep out on a dry river bed

An afternoon learning traditional beading with the Sarara Sabache Women's Group

Full day horseback riding or hiking to explore the forested foothills of the mountains which are full of hundreds of bird species unique to the area

Scenic flight over the area in owner/manager Jeremy's SuperCub
Can you tell she had a good time? In fact Sarara was one of her favorite experiences she have had on safari anywhere in Africa. The stunning setting, the views, the activities, the cultural experiences and the family-style hosting by warm staff and management who know the area inside and out, make Sarara a special place.
Unique Conservation and Community Model
Sarara is a beautiful property, with comfortable tents, lovely staff and great food. It is also the only property on an 850,000 private conservancy and is perfectly designed to give you a real sense of the vast wilderness around you.
Sarara is set in the Namunyak Conservancy, part of the Northern Rangelands Trust, a unique conservation and development model that is a big part of what make the Sarara experience. In many private conservancies around Africa, safari properties are leasing land from local communities such as the Maasai and Samburu. They provide revenue to land owners in exchange for exclusive rights to the land. These arrangements bring in revenue, are often paired with community development projects and conserve a huge amount of land. That said, what makes the Northern Rangelands Trust and properties like Sarara unique is that they aim create spaces where wildlife and pastoral communities are sharing land and where the local communities take the lead in conservation.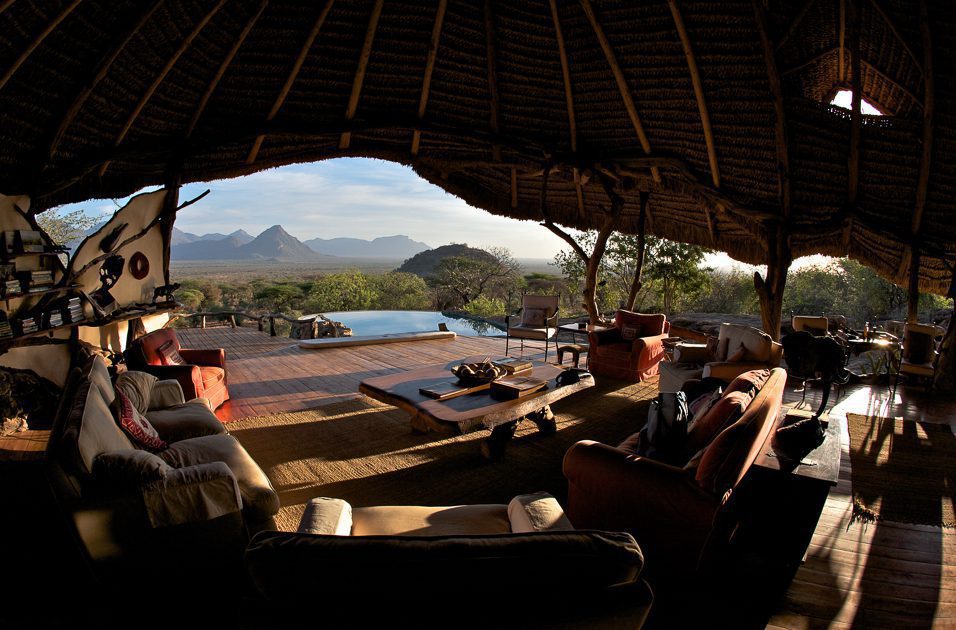 The Singing Wells are a great example of this model at work. During the morning guests can walk or drive down to the Singing Wells with their guide and watch Samburu Warriors come to water their cattle. They dig down deep into the dry river bed, hauling up water in buckets and pouring it into tree-trunk troughs made for the cattle all while singing a song that their herd recognizes and draws them to their well. After witnessing this piece of daily Samburu life in the morning, you go back to the same spot in the evening to find elephant, leopard and other animals drinking from the wells.
Because she was not allowed to take pictures at the Singing Wells definitely check out this page on the new PBS/Nat Geo Documentary that was filmed at Sarara recently. It has some great pictures and scroll to the bottom for amazing sound clips of the Samburu Warriors singing at the well.
NRT has been incredibly successful, with 20+ communities in Northern Kenya currently participating and dozens more on a waitlist to join. A big draw for the communities are retaining their land and way of life, but also the increased security created by ranger units funded with tourism revenue. At the same time the model conserves huge tracts of land where animals can move freely. All of this together in one conservancy means that travelers who visit Sarara are able to visit the Singing Wells and Samburu communities and get a glimpse of people are just living their day to day lives and not in any way performing for visitors. At both the Singing Wells and at the Manyattas they forbid taking pictures to respect Samburu cultural norms and it allows you to really fully soak in the experience as it is happening.
The staff at Sarara, led by Jeremy Bastard and Katie Rowe, who are 3rd generation Kenyans themselves (pictured below), are all local to the area and are excellent at talking to guests about what makes the Namunyak Conservancy and the Northern Rangelands Trust unique. Travelers come away from their time at Sarara with a real understanding of the important role that Sarara plays and what they as guests have contributed by staying there.
They also surely had a great time!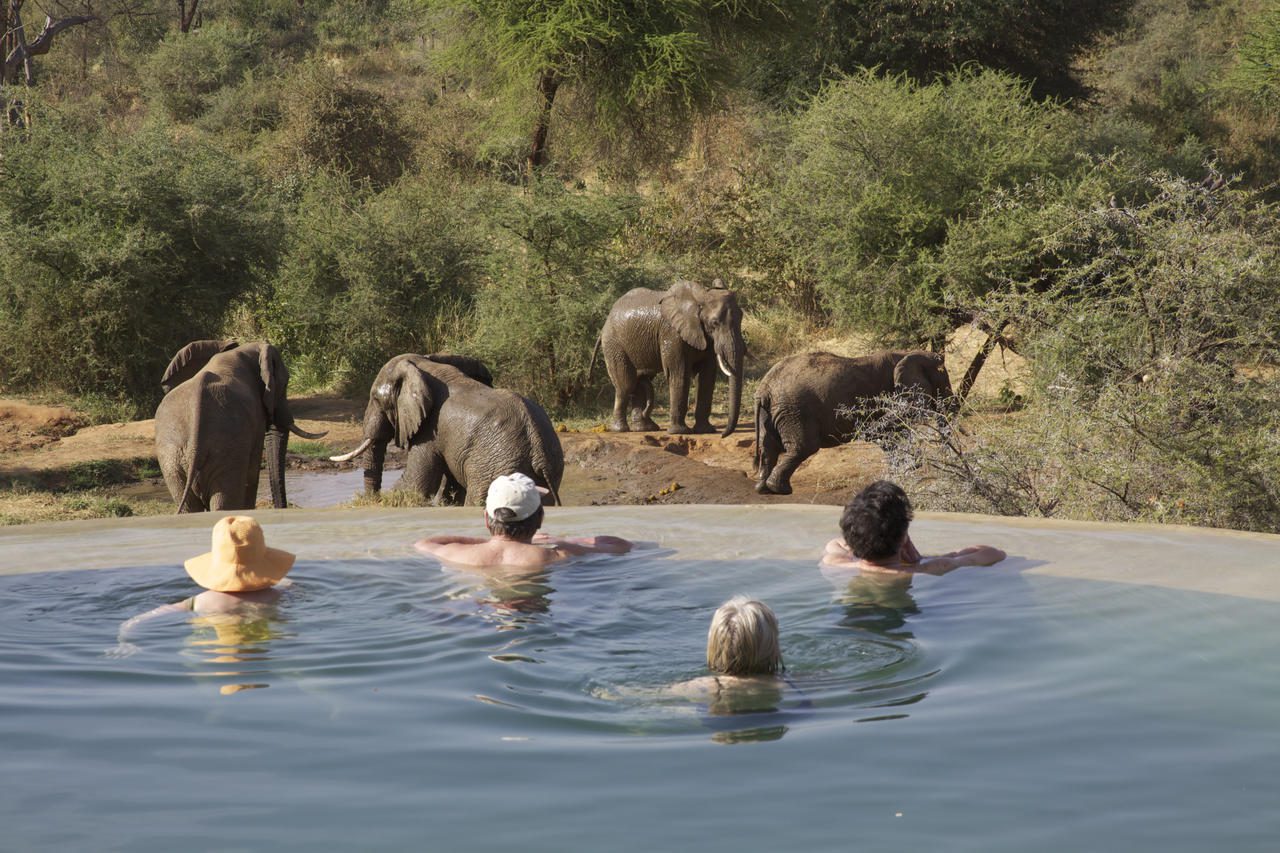 Properties within the Northern Rangelands Trust (all of which we also really really like) include:
Tassia

Il Ngwesi Lodge

Kitich