Explore South & North Luangwa on game drives and walking safari
South Luangwa Park is considered to be one of the greatest wildlife sanctuaries in the world, and is the original home of the walking safari. Follow in the footsteps of David Livingstone as you walk between two exclusive camps, gaining a deeper understanding of the bush in a way that's simply not possible in a vehicle on this Zambia on foot safari.

From here fly to North Luangwa, which is half the size of the south but not open to the public, making it very much off the beaten track – you're unlikely to encounter another soul for the duration of your stay.
Zambia on foot safari: 11 days / 10 nights
DAYS 1, 2 & 3:
Arrive Lusaka Airport, fly to South Luangwa National Park, Tafika Camp
Highlights of our remote Zambia safari
This 11-day remote Zambia safari begins in Lusaka, from where you'll fly to Tafika Camp in South Luangwa National Park. As well as game drives and walking safaris, you can go mountain biking, on a microlight adventure, or visit the local village and the camp's community project

From here, set off on a walking safari to Chikoko Trails, which incorporates two small and exclusive bush camps only accessible on foot. Spend two nights at Chikoko Tree Camp followed by one night at Crocodile River

Accompanied by an experienced guide, an armed National Park scout, and a tea bearer proving you with welcome tea breaks, tread through the African bush alongside the wildlife for three to four hours at a time. Follow well-worn elephant and hippo trails, not to mention the original footsteps of David Livingstone, through the Luangwa Valley

Cross a river by canoe and meet your driver, who will take you to Lukuzi Airstrip for your light aircraft flight into North Luangwa National Park. Hidden within a scenic bend of a river, Mwaleshi camp is set in an area of pristine wilderness where buffalo and lion roam in vast numbers. Enjoy most activities on foot, following existing animal trails

After your final morning safari activity, return to the airstrip for your flight to Mfuwe and onward back to Lusaka
Price
$8,194-$9,068 per person sharing in 2023
Easy Extensions
From Mfuwe or Lusaka, a short flight can connect you to Malawi, known as the 'warm heart of Africa' due to the kindness of its people, and a stay at the beautiful Kaya Mawa on Lake Malawi
Itinerary map
Explore other itineraries
Desert Landscapes and Abundant Wildlife
10 Days | $4,400 per person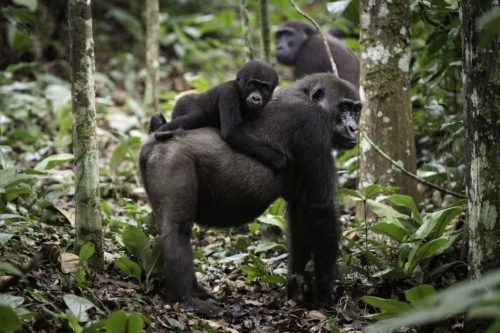 Lowland Gorilla Tracking, Remote Bais, and Outdoor Adventure
9 Days | $12,100 per person
Escape the crowds on Tanzania's southern circuit
9 Days | $7,900 per person