The Salkantay Trek takes you to Machu Picchu in style; cultural highlights await at Lake Titicaca on this Peru visit
Your Peru visit begins in Cusco, a beautiful and historic city with much to offer by way of markets, cathedrals, temples, and cobblestone plazas. Turn your sights toward the mountains, where you'll spend seven days on the Salkantay Trek, a lodge-to-lodge hiking adventure through a historic section of Inca trail spanning 15 different ecosystems. While you traverse a mountain pass over 15,000 feet, explore villages where locals still maintain age-old traditions and re-discover the mystical beauty of Machu Picchu, the crown jewel of the Inca Empire. Before heading home, relax and unwind at a luxury boutique resort on Lake Titicaca.
Who is a luxury Lodge-to-Lodge Trek & Cultural Retreat trip best for?
Travelers seeking a more active and immersive journey through not only Peru's iconic and well-known Incan sites, but lesser-known, and equally as impressive ruins throughout the Andes. The Salkantay Trek is done at a high altitude, and travelers must be prepared for the journey. Those who complete it will come away with a more in-depth look at ancient and current Peruvian cultures and people.
Day-to-day itinerary
DAY 13:
Return to Juliaca Airport, depart
Peru: Lodge-to-Lodge Trek & Cultural Retreat trip highlights
While in Peru, visit Cusco, the Santo Domingo Monastery, Korikancha (Temple of Gold), Plaza de Armas, and San Blas.

Venture into the Sacred Valley of the Incas to explore the circular terraces of Moray, an agricultural "research laboratory" for the Incas, as well as the lively markets of Ollantaytambo. Your exploration of these ancient sites and traditional villages comes to life as your private guide recounts tales from days long past. Connect with the people and land as you take part in a special ceremony honoring Mother Earth.

Embark on a 7-day lodge-to-lodge trekking adventure along the Salkantay Trail to Machu Picchu. Along the way, see Inca ruins, mountain villages, turquoise lakes, expansive plateaus, fruit orchards, and stunning valleys. An expert local guide leads the trip to help guests acclimatize safely, and take in the history, culture, and scenery every step of the way. This trek, though long and sometimes challenging, offers the chance to sleep each evening at charming lodges. Jacuzzis, comfortable beds, and delicious Peruvian meals await at each stop, allowing hikers to recharge before the next morning's activity.

For those seeking a little extra thrill - there is the option to zip line or mountain bike on day 7, in lieu of hiking.

Reaching Machu Picchu, is that much more rewarding after the hard work you have put in. This ancient Inca city, seemingly suspended in the clouds, is nothing short of awe-inspiring. Discover the watchtower, the Temple of the Sun, the royal Inca residences, and more. If you haven't had your hiking fix just yet, challenge yourself on Huayna Picchu, the mountain which towers over Machu Picchu.

Lake Titicaca is the perfect location to unwind. Titilaka Hotel offers a multitude of activities including kayaking, cycling, trips to the nearby "floating islands" and villages, nature walks around the lake and bay, star gazing, and exploration of archaeological remains of the Aymara civilization. For those wanting pure rest and relaxation, enjoy massage services, gourmet meals, and the serenity of this stunning lakeside property.
Price
Starting at $10,725 per person traveling in 2024. Contact us for pricing and to connect with your personal travel expert
Peru: Lodge-to-Lodge Trek & Cultural Retreat map
Explore other itineraries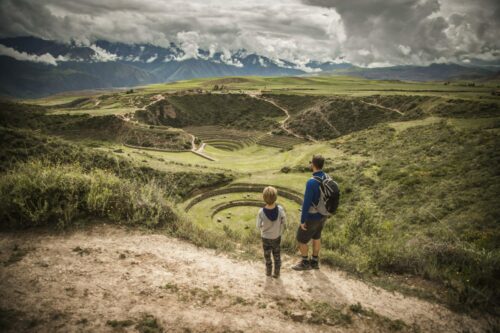 Discover the Sacred Valley, Inca Trail, Machu Picchu, and Cusco
8 Days | $5,100 per person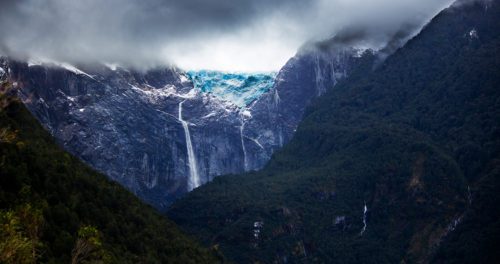 Remote and Rugged Patagonia Adventure
12 Days | $9,350 per person
Wilderness of the Galapagos and Cultural History of Machu Picchu
14 Days | $10,325 per person