Silky Oaks Lodge
Located in Tropical North Queensland, Silky Oaks Lodge is the perfect compliment to the Great Barrier Reef. Just over an hour's drive from Cairns, it offers the secluded nature experience that can be harder to find in Cairns.
Renowned as one of Australia's enduring luxury resorts, Silky Oaks Lodge reopened in December 2021 following a multimillion-dollar rebuild by the team at Baillie Lodges, bringing their globally lauded style and sensitivity to a genuinely iconic lodge and location in the World Heritage-listed Daintree Rainforest.
Forty luxury treehouses styled with contemporary furnishings and featuring local timbers offer peaceful retreat and views of the Mossman River or the rainforest, inviting guests to immerse themselves in the natural theater of the surrounds. The open-air restaurant and bar welcome in the peaceful sights and sounds of the rainforest, creating an extraordinary backdrop for relaxed fine dining.
There are a number of activities available for exploring Mossman and Daintree National Park. Included in the rate are self-guided walks, guided walks, bike riding, canoeing, kayaking, snorkeling, tennis and yoga. For an additional fee, you can go on excursions to the Great Barrier Reef, fishing, hot air ballooning, quad biking or enjoy a private picnic in an area only accessible via helicopter. You can also day trip to Mossman Gorge or Cape Tribulation for an authentic Aboriginal experience. There are so many things to do and ways to experience the Mossman River and the rainforest. We relish the freedom. It's such a peaceful and serene wilderness experience that can be tailored to your specific level of activity.
Summary
Child Policy
Children Ages 12+
Facilities
Activity Desk, Bar, Business Centre, Conference Centre, Eco Friendly, Gym, Internet Access (Complimentary), Laundry Service (Available), Library, Pool, Restaurant, Secure Parking, Spa, TV Room
Activities
Bush Walks & Walking Safaris, Hiking and Climbing, Helicopter Excursions, Canoeing, Snorkeling & Freediving, Yoga, Hot Air Balloon, Kayaking
Itineraries featuring Silky Oaks Lodge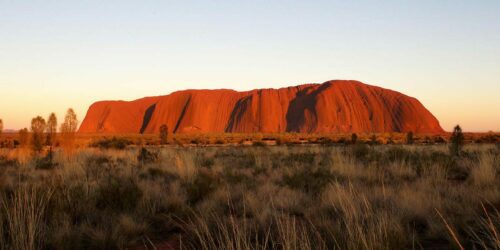 Sydney, Rock, and Reef…Australia's icons without the crowds
15 Days
Our Favorite Queensland Accommodation on a Map
Plan your Trip
Ready to start planning your own incredible adventure? We make the process stress-free and enjoyable.