Ngaga Camp
Consider Ngaga your jungle treehouse hideaway. Built high up into the lush forest, Ngaga is a small, traditionally-constructed camp in the style of the Ba'Kola people. Its six guest rooms look out over the surrounding forest canopy and connect to the camp's common area via wooden walkways through the greenery. From the expansive wooden deck, guests can look out over the open glade or venture down a few minutes' walk to Ngaga Stream – complete with natural swimming spot.
While we love how the camp is built into the landscape, the highlight of Ngaga isn't actually the camp itself. Rather, Ngaga is ideally situated within the overlapping home ranges of several groups of western lowland gorillas, making it perfect for gorilla trekking. The area, technically just outside of Odzala National Park, is a research hot-spot for just that reason; it's the perfect place to learn more about these awe-inspiring primates and encounter them for yourself.
In addition to gorilla trekking, Ngaga also offers guided walks through Ndzehe Forest, including the opportunity to discover nocturnal primates and other wildlife. Guests may also opt to visit nearby Ombo village to learn about their unique but sustainable lifestyle in this lush, remote area.
Note: Ngaga is one of three camps – including Lango and Mboko – operating in conjunction within Odzala National Park. These camps are meant to be paired together for a single cohesive experience. Stylistically, the camps are similar (in some ways identical). They're the best options for exploring Odzala, though service and amenities aren't always up to high-luxury standards elsewhere in Africa – yet.
Summary
Facilities
Lounge, bar, Wifi, and natural outdoor swimming spot
Activities
Birding, Bush Walks & Walking Safaris, Gorilla Trekking, Community Visits and Cultural Exchange
Our Favorite Odzala Accommodation on a Map
Itineraries Featuring Ngaga Camp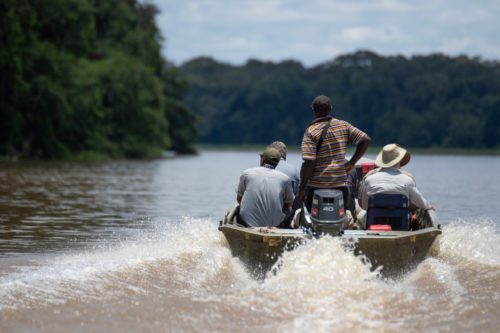 Gorilla tracking and outdoor adventure
13 Days | $17,300 per person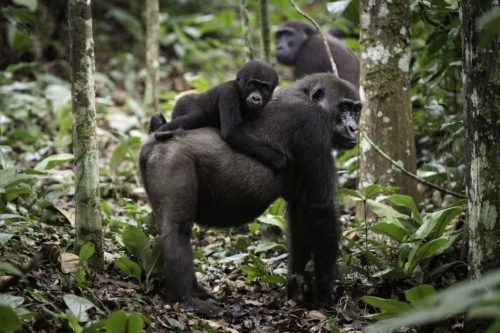 Lowland Gorilla Tracking, Remote Bais, and Outdoor Adventure
9 Days | $12,100 per person