Mboko Camp
Mboko Camp is the largest of the three in Odzala with twelve guest rooms spread out along the banks of the Lekoli River. Unlike its forested counterparts, Mboko lets you experience the park's lush meadow-like savannah landscapes where you're likely to spot forest buffalo, and elephant, and spotted hyena.
While there's not as much distance between cabins as we would prefer, tropical foliage helps to add some privacy. What it lacks in some intimacy, however, it makes up for in an abundance of activities shared with its smaller twin, Lango Camp. Travelers can get their feet wet, literally, exploring the nearby bai and surrounding river-ways and swamps. Combine walking, driving, and kayaking or boating to best experience the variety of landscapes and outstanding wildlife here. For something a little lighter, admire the views by simply strolling along the boardwalk to the nearby semi-flooded forest. If you don't
Mboko, like its sister camps, is perfect for the adventurous heart, but activities in this dense and remote area may be too hands-on for some.
Note: Mboko is one of three camps – including Lango and Ngaga – operating in conjunction within Odzala National Park. These camps are meant to be paired together for a single cohesive experience. Stylistically, the camps are similar (in some ways identical). They're the best options for exploring Odzala, though service and amenities aren't always up to high-luxury standards elsewhere in Africa – yet.
Summary
Room Type
10 Guest Cabins, 2 Family Cabins
Facilities
Lounge, bar, deck and Wifi
Activities
Birding, Bush Walks & Walking Safaris, Boating, Game Drives, Kayaking
Our Favorite Odzala Accommodation on a Map
Itineraries Featuring Mboko Camp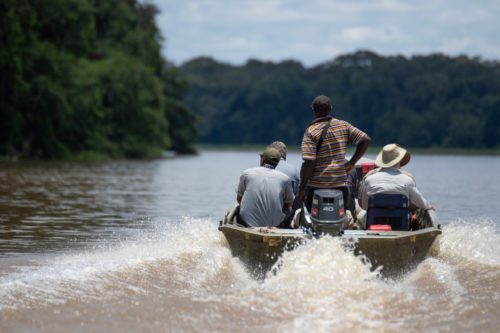 Gorilla tracking and outdoor adventure
13 Days | $17,300 per person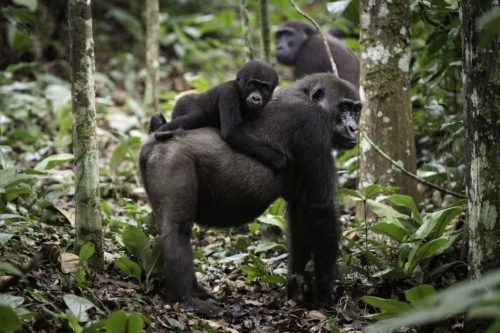 Lowland Gorilla Tracking, Remote Bais, and Outdoor Adventure
9 Days | $12,100 per person
Plan your Trip
Ready to start planning your own incredible adventure? We make the process stress-free and enjoyable.