Macq01 Hotel
Macq01 Hotel is a storytelling hotel set on Hobart's historic waterfront. Each of the 114 rooms is inspired by a Tasmanian character whose story is not just told but radiates through individual room design. The rooms feature amenities such as flat-screen TVs, private balconies, coffee machines, and ensuite bathrooms. Other facilities offered include a lounge, a restaurant, a bar, and a gym. Guests can explore Hobart Docks, Salamanca, and the Hunter Street Precinct.
Our Favorite Tasmania Accommodation on a Map
Itineraries featuring Macq01 Hotel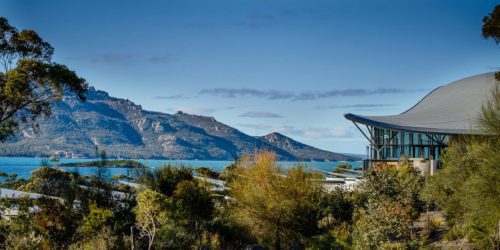 A multi-day walk and self-drive expedition through Australia's little, quirky, island state
15 Days
Plan your Trip
Ready to start planning your own incredible adventure? We make the process stress-free and enjoyable.