Chem Chem Lodge
Chem Chem Lodge is a stylish eight-tent property in Burunge Wildlife Management Area located snug between Tarangire National Park and Lake Manyara National Park in Tanzania. It offers a slow safari experience with the perks of a private concession (night game drives, walking safaris) and joyful connections to Maasai culture.
Children ages four and older are welcome; when the lodge is booked on an exclusive use, age limits do not apply.
Summary
Room Type
Safari Lodge (8)
Child Policy
Children Ages 10+
Facilities
24-hour Security, Bar, Communal Dining, Eco Friendly, Gym, Gym (nearby), Internet Access (Complimentary), Laundry Service (Complimentary), Library, Mobile Connectivity, Pool, Private Vehicle Available, Restaurant, Spa
Activities
Bush Walks & Walking Safaris, Game Drives, Hot Air Balloon
What we love about Chem Chem Lodge
Based on its location and relaxed, guest-directed schedule, Chem Chem Lodge's wilderness surrounds are a great place to start or end a safari. (Think of it as a post-safari alternative to lounging on Zanzibar's beaches.) We like to combine Chem Chem Lodge with a few nights at Singita Sasakwa, Faru Faru or Sabora in the Serengeti.
Chem Chem Lodge's unique conservation and community Model
Chem Chem Safari Lodge is a love story with a conservation heartbeat. Founders Fabia Bausch and Nicolas Negre have worked tirelessly to preserve and protect the Kwakuchinja Corridor linking Manyara and Tarangire National Parks which had been threatened by poaching and encroaching habitat loss.
Since opening in 2011, Chem Chem Lodge (and it's two sister properties Forest Chem Chem and Little Chem Chem) have come to safeguard 50,00 acres. Success is measured in many ways but perhaps most markedly by the 140 team members directly employed, the ongoing community uplift of 1,400-plus persons, and the emotional return of elephants to Lake Manyara after a decade-long absence.
Getting to Chem Chem Lodge
Chem Chem Lodge is a three-and-a-half-hour drive along a paved road from Kilimanjaro International Airport or two hours from the Arusha Airstrip.
We recommend arriving via light aircraft, touching down on the Chem Chem airstrip which is available for private charters and scheduled flights. The road transfer to the lodge takes just 10 to 15 minutes.
Chem Chem Lodge accommodations
Chem Chem Safari Lodge features a total of eight luxury tented suites, one of which is a two-bedroom family suite. Each of the tents are tastefully decorated, accented with organic elements like lava rock, timber, cotton and canvas.
Seven spacious suites measure a generous 1,075 square feet and each is distanced at least 260 feet from a neighboring tent for maximum seclusion and privacy. Suites feature a spacious veranda with inviting chairs and a chaise lounger from which to enjoy unfettered wilderness views. Rooms can be configured as a king size bed or two single beds draped with a gauzy mosquito net. An ensuite washroom includes a freestanding tub, both indoor and outdoor showers and sumptuous signature toiletries. Plush robes, bath salts, a hair dryer, yoga mats, a telephone and an in-room safe are all present, if not available upon request. The room also encompasses a dressing room, reading nook and mini bar.
The family suite is comprised of two tented bedrooms—a main suite and a 538 square-foot children's annex—connected by a small wooden bridge. With a king size bed and two singles, the unit can accommodate up to three children and two adults.
In-room stationary, an assortment of homemade treats and a Moleskin notebook (yours to keep) are thoughtful touches.
Chem Chem Lodge amenities
Chem Chem Lodge features a welcome reception with a boutique stocked with fashions and handcrafted local goods.
The Main Lodge presides over a water hole which can be enjoyed from the cushioned benches of the sunken fire pit. It's a cozy place to catch a sunset and reminisce on the day. Inside, you'll find shared spaces to lounge and linger, a library and an open-air dining room anchored by a long, live edge table.
A fully equipped gym and adjacent swimming pool are a short walk away. Relax on a sun lounger in the shady refuge of a 'cabana' to enjoy doting butler service while absorbing a spectacular plains view. Because Chem Chem Lodge is unfenced, you may very well find yourself in the company of zebra, giraffe or wildebeest passing by. Massages are on offer in the spa or can be taken in-room.
Wi-Fi is available in Chem Chem's common areas and all suites, but the speed is variable.
Rooms do not have air conditioning, but fans are supplied.
Chem Chem Lodge activities
Game drives: Camp life centers on game drives, either within the 20,000-acre private Chem Chem Concession (where safari-goers are permitted to leave the 4×4 or enjoy a night game drive) or to nearby Lake Manyara or Tarangire National Parks (90 minutes away) for a half- or full-day adventure complete with picnic lunch. We love that guests of Chem Chem Lodge enjoy private guides and vehicles—so start and end your day as you please.
The landscape in this area is characterized by vast grasslands dotted with ancient baobab trees and wildlife is not limited to elephant, zebra, wildebeest, buffalo, impala, and more than 400 species of birds.
Visit Lake Manyara's vibrant flamingos: In secret season (December to March), Lake Manyara's shore is graced with thousands of blush-hued flamingos. It's a spectacle to behold. With a little luck, you'll set out at sunrise to spot the birds en mass, coffee in-hand.
Walk or jog with a Maasai warrior: You don't need to forgo your daily run just because you're on safari. Get your pulse racing alongside a Maasai guide as you criss-cross his ancestral lands on foot.
Maasai community visit: Learn more about the Maasai people and their way of life. You'll meet Chief Choroko and some of his wives: Sindani, Seeki, Nebulu and Nemburis. Guests are also invited to visit the Barabaig village and gain a truly authentic glimpse into their world. It's a vivid and transformational travel experience.
Hot air ballooning: Float above the canopy of palms and baobabs while watching wildlife walk in lockstep the plains just as the sun greets a new day. Not only is it a whimsical way to absorb the sublime setting, it's a change of pace that gets you out of the seat of a Land Cruiser.
Dining: At Chem Chem Lodge, dining is a moveable feast. Break bread convivially with other guests atop a long table or in a private bush setting beneath the stars.
One savory signature experience is a Bush Breakfast. Rise with the birds and set out on foot for an invigorating morning walk, then tuck into a full English breakfast next to a 3,000-year-old baobab.
Helicopter safari: For a bird's eye view of Lake Manyara and the enveloping plains, buckle into a helicopter for an aerial safari. The freedom to explore hundreds of thousands of acres of unspoiled wilderness affords you the exclusivity of stopping off at out-of-reach locations for a Champagne toast.
Community school visit: Drop by one of the schools supported by the Chem Chem Association. Join in an impromptu soccer game with the children, share African songs and dance alongside them.
Family-friendly safaris: Chem Chem checks the top two must-haves for a kid-friendly safari: a private concession and a privately guided vehicle. The family suite offers a spacious retreat and Maasai warrior-guided activities are sure to leave an indelible impression. Learn bush skills like fire making and track identification, practice spear throwing and craft a bow and arrow. Visiting a nearby village and school is an opportunity to create memories with local kids—and a chance to play.
Itineraries featuring Chem Chem Lodge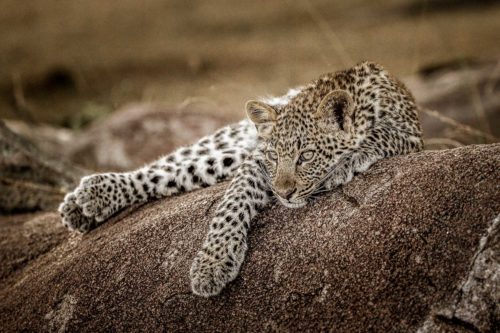 Big game, the migration, and authentic cultural interactions from some of Tanzania's most polished…
10 Days | $20,600 per person
Our Favorite Tarangire Accommodation on a Map
Plan your Trip
Ready to start planning your own incredible adventure? We make the process stress-free and enjoyable.